A $450,000,000 Painting in a $132,000,000 Palace, The World's Most Stunning New Event Space,

An Exceptional Home by Julia Morgan, SOHO House in San Francisco? Holiday Events Calendar!

Issue - December 2017 by JOEL GOODRICH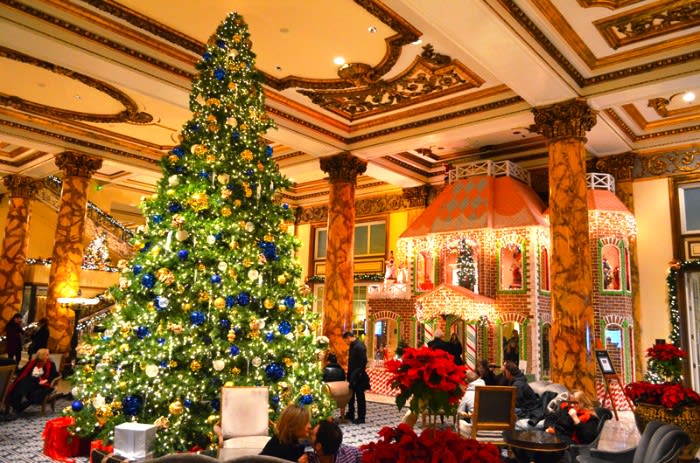 The Fairmont Hotel's Gingerbread House
Greetings from San Francisco!
As we head into this festive time of year, San Francisco becomes a city of glitzy,
glittery
, holiday glam.
From the famous 50-foot tall,
upside-down Christmas tree
suspended from the Westfield Dome (one of the most photographed trees in the world), to my favorite -- the world's largest gingerbread house, which takes two weeks to bake, at
Laurel Court Restaurant
in the legendary Fairmont Hotel -- the
sights and sounds
of SF provide great fun for both children and grown-ups!
It's the Season of Sparkle & Shine!
- Photo: Liz Hafalia for SF Chronicle -
It's also a great time for wearing glitz and glitter, with the SF Chronicle calling it "the Season to Sparkle and Shine" in a dishy fashion roundtable that included style expert Sheree Chambers of Wilkes Bashford, society and fashion icon Sally Debenham, San Francisco personality Donna Sachet, and myself.


It was so fun to be featured on the cover of the Chronicle's Sunday Style section -- a great way to kick off the season!


Wishing you and your loved ones a most festive (and sparkly!) Holiday Season,

--Joel
A Rare Julia Morgan Home on Russian Hill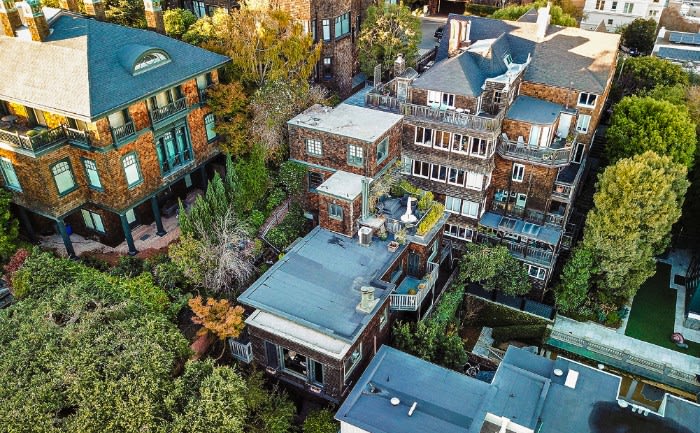 A Russian Hill Treasure Designed by Julia Morgan
- Please contact me for more details -
As I remarked in a recent interview with Bloomberg, the hottest "new" neighborhoods in San Francisco are the hottest "old" neighborhoods -- and this month I'm thrilled to be listing an early 20th century home, with absolutely spectacular views, in one of the best: Russian Hill!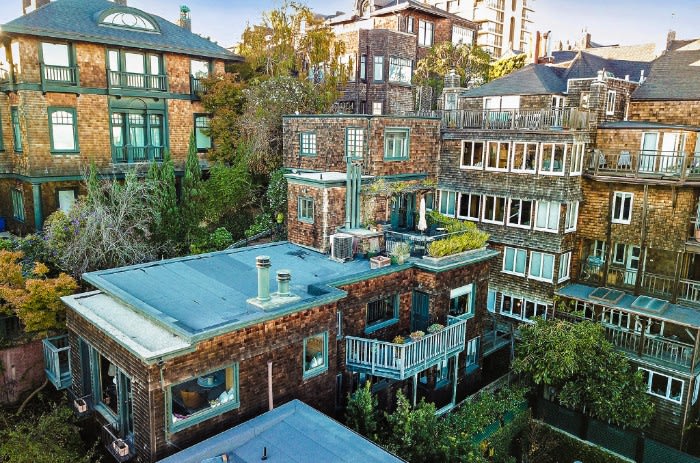 A Russian Hill Treasure Designed by Julia Morgan
- Please contact me for more details -
Designed in 1917 by legendary starchitect Julia Morgan (of Hearst Castle fame), the stunning residence, covered with beautiful redwood shingles, is an excellent example of the Bay Area's influential Shingle Style that Morgan championed.


While we see a whole new San Francisco emerging, it's because of homes like this that the city remains world-renowned for its extraordinarily diverse collection of well-preserved Victorian architecture (you will be
surprised to learn
there are more than 10 different styles!) -- creating a fabulous juxtaposition of historical grandeur with a sleek new future.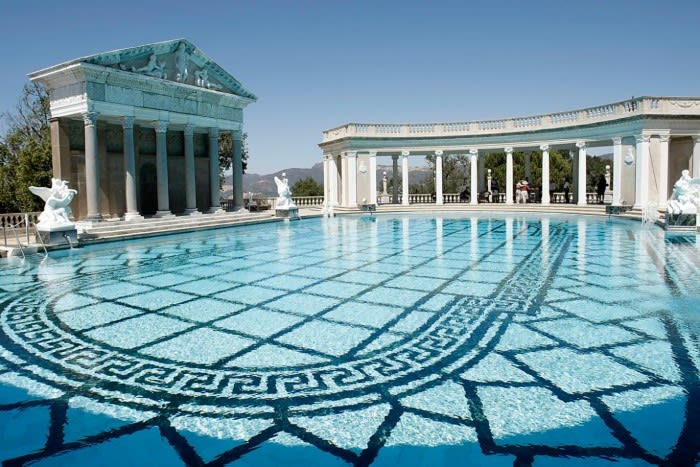 Julia Morgan was California's First Licensed Female Architect
- Hearst Castle at San Simeon, Designed by Morgan -
Exquisitely renovated by its second owner, the late advertising icon Hal Riney, the very special residence sits on a private gated lot surrounded by lush greenery, mature Monterey pines and brick pathways -- offering a wonderfully idyllic setting in one of the City's most treasured locations.


It features four-car, side-by-side parking, three bedrooms with en-suite baths, and five full baths, a gracious entry, with a stunning staircase, formal dining room, sensational gourmet chef eat-in kitchen, an office, a family or media room, two fireplaces, three terraces, a landscaped garden, a patio, as well as security and sound systems.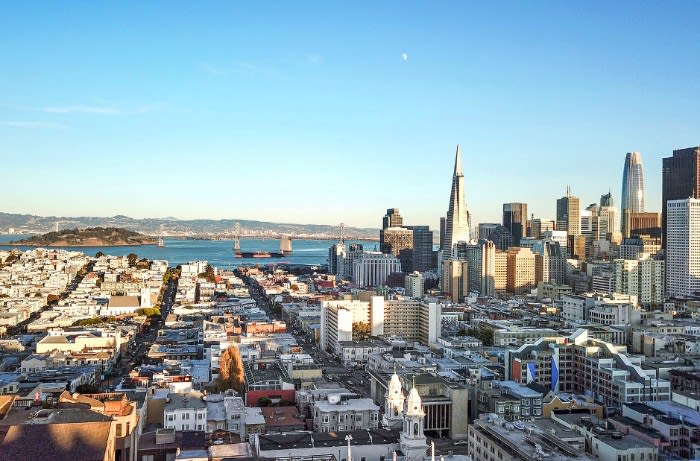 The view from Russian Hill
It's one of only four Julia Morgan residences on Russian Hill -- others being 1055 Green (covered by Architectural Digest), 1124-26 Filbert, and 2423-25 Polk -- making this a fantastic opportunity to acquire an important home by one of the nation's most respected architects.

From the Ohana Floor to Soho House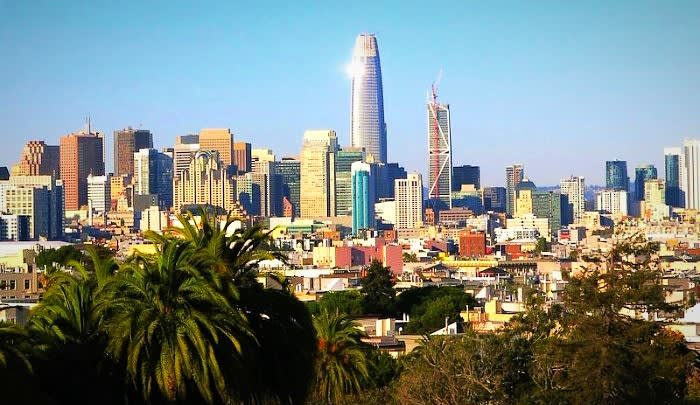 Salesforce Tower
- Photo via Flickr: Torbakhopper -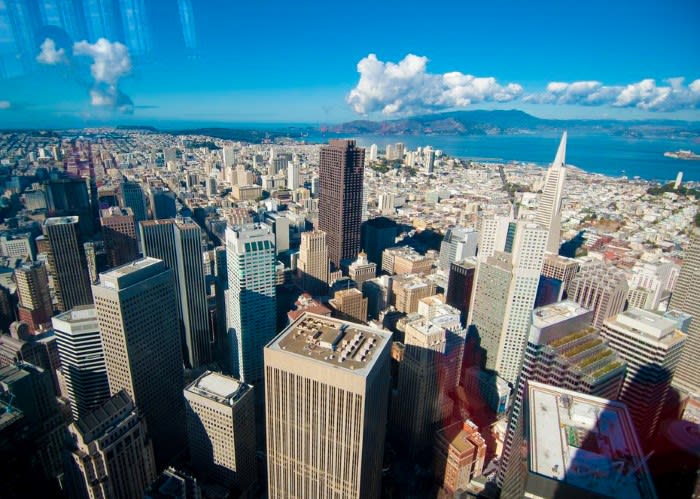 View from the Ohana Floor
- Photo: Todd Johnson, SF Business Times -
It will be very interesting to see what kind of events will be held this space, with some of the best views anywhere in the world!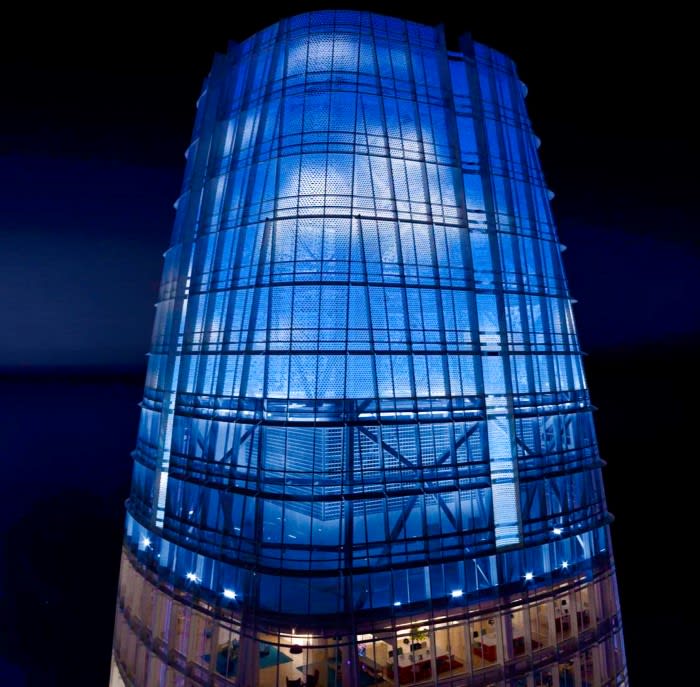 Jim Campbell's "Day for Night" Atop Salesforce Tower
- Rendering by Jim Campbell -
His work will use 11,000 LED lights to project low-resolution imagery onto the crown's perforated metal skin.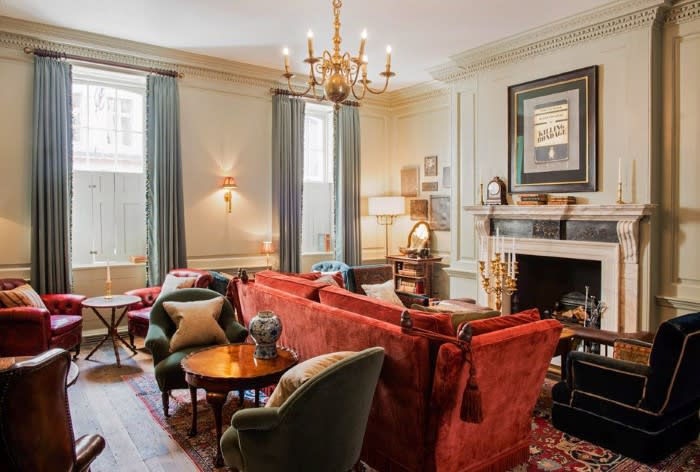 Soho House in London, 76 Dean Street
A $450 Million Painting in a $132 Million Palace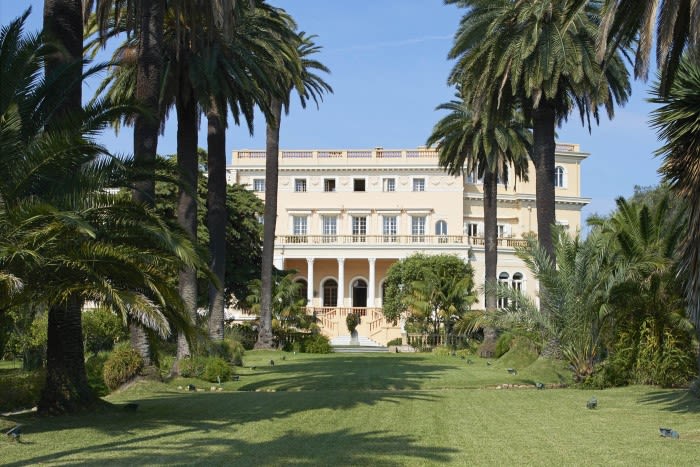 Villa Les Cèdres, Available for Approx. $417 Million
In the
September 2016 issue
I told you about Villa Les Cèdres, located at St. Jean Cap Ferrat on the French Riviera, which was rumored to be available with a 10-figure price tag, making it
the world's first billion dollar listing
.
This month the incredible estate is now officially
on the market
-- the price this time: $417 million!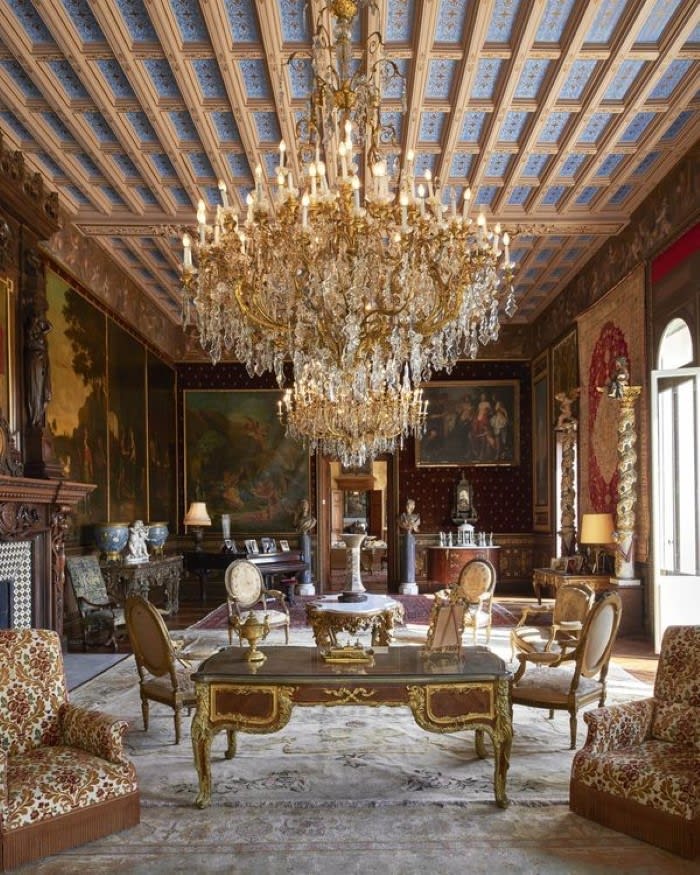 A Living Room at Villa Les Cèdres
- Photo: Ambroise Tezenas, Bloomberg Businessweek -
The 19th century property, with
14,000-square-foot villa
, was purchased in 1904 by King Leopold II, whose blue-and-gold sigil is mounted on one of the silk-covered walls of the sitting room (below).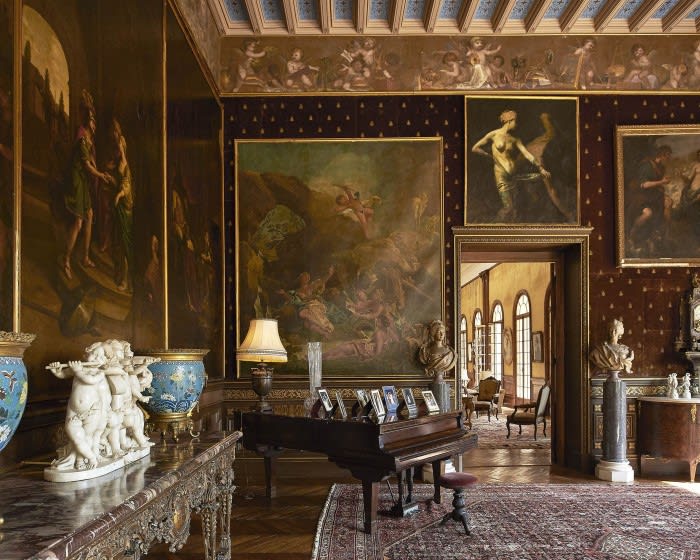 A Grand Belle Epoque Sitting Room at Villa Les Cèdres
- Photo: Ambroise Tezenas, Bloomberg Businessweek -

Portraits of Leopold's mistress, Blanche Delacroix, a former "cabaret dancer" from Paris who moved into the villa at 18 and was given the title of Baroness de Vaughan, also hang in a sitting room.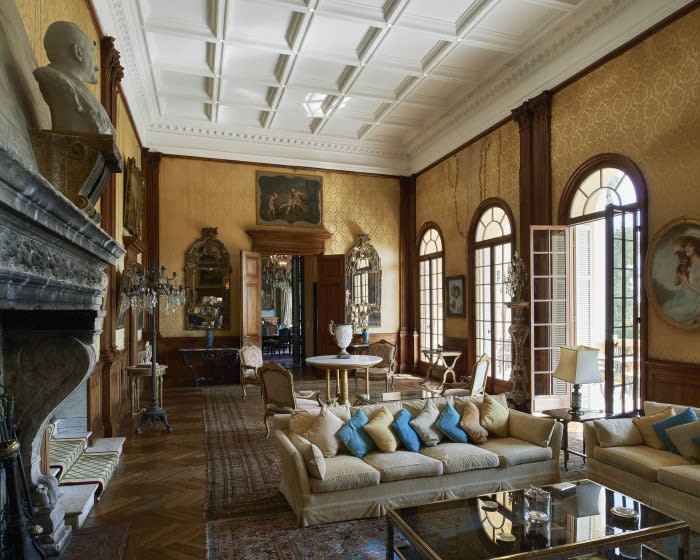 A Sitting Room at Villa Les Cèdres
- Photo: Ambroise Tezenas, Bloomberg Businessweek -
The property is not visible from any nearby roads, and it is said to boast one of the most beautiful gardens in Europe, landscaped by Harold Peto and Jules Vacherot (Vacherot was responsible for the gardens at the Eiffel Tower and the Champs Elysées!)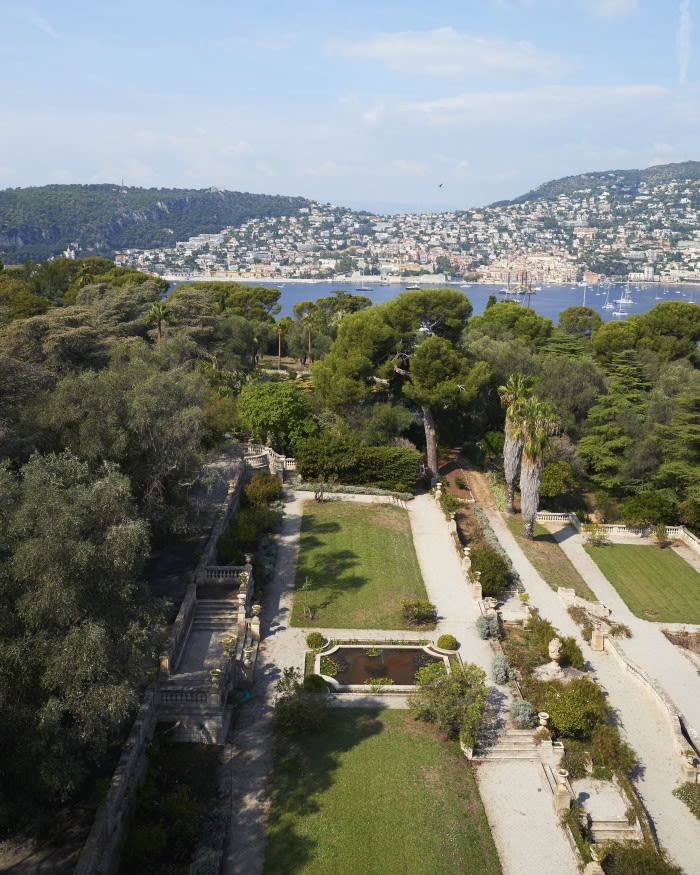 Villa Les Cèdres
- Photo: Ambroise Tezenas, Bloomberg Businessweek -
Neighbors include Andrew Lloyd Webber and Microsoft co-founder Paul Allen, whose "Villa Maryland" is also among the very best at Cap Ferrat.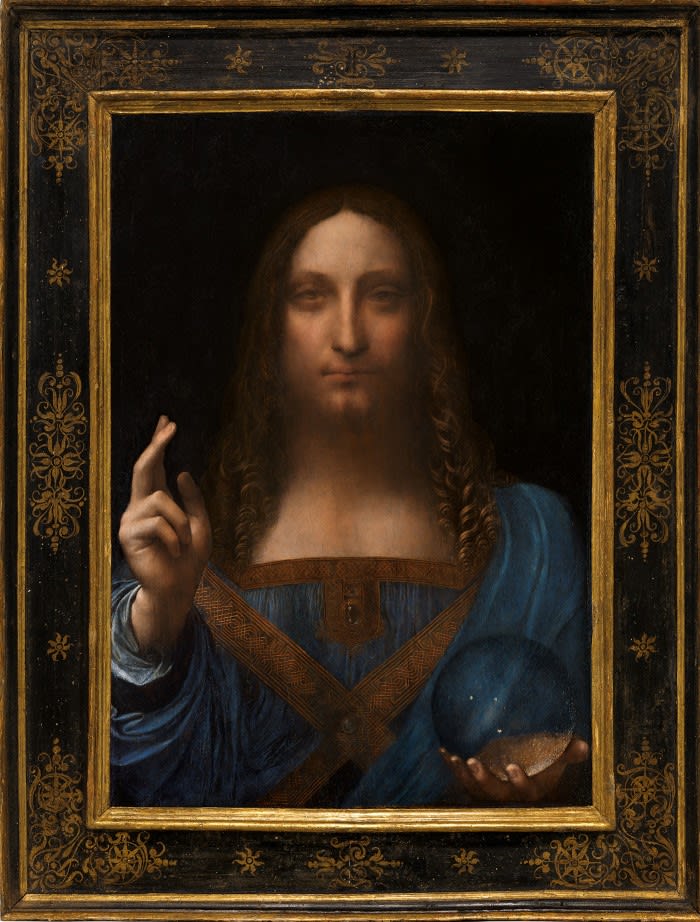 Leonardo da Vinci, Salvator Mundi
For about the same price, a
500-year-old painting
of Christ believed to have been painted by Leonardo da Vinci has been
sold
in New York for a record $450 million, breaking all world records.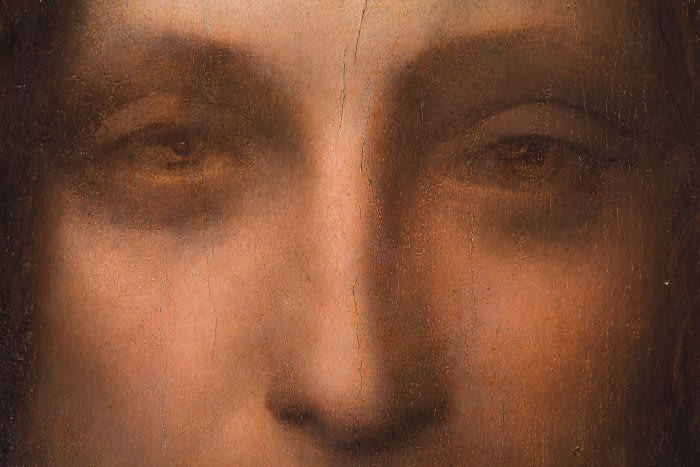 Leonardo da Vinci, Salvator Mundi
It was owned by King Charles I and II, then got lost to history for over 100 years. One fascinating fact is that it was auctioned in London in 1958 for about $50, as the painting was thought to be the work of a follower of Leonardo and not Leonardo himself!


After it was "rediscovered" in 2005, Russian billionaire Dmitry E Rybolovlev is reported to have bought it in a private sale in May 2013 for $127.5 million.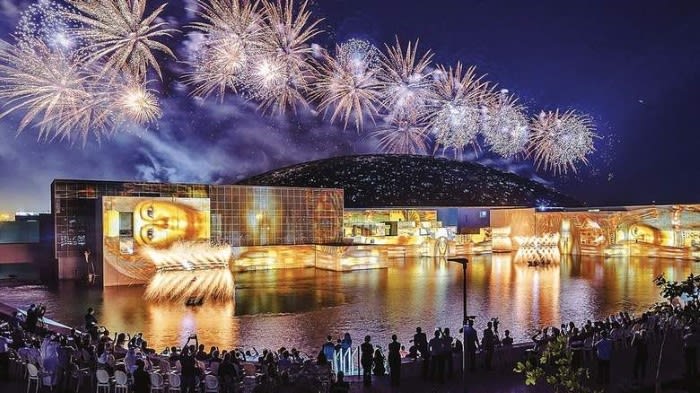 An Opening Celebration at the Louvre Abu Dhabi
Christie's Auction House hasn't revealed who purchased it, but speculation is it could be a buyer from Asia or even be on the way to the new billion dollar Louvre in Abu Dhabi, which opened with a fabulous fireworks display last month.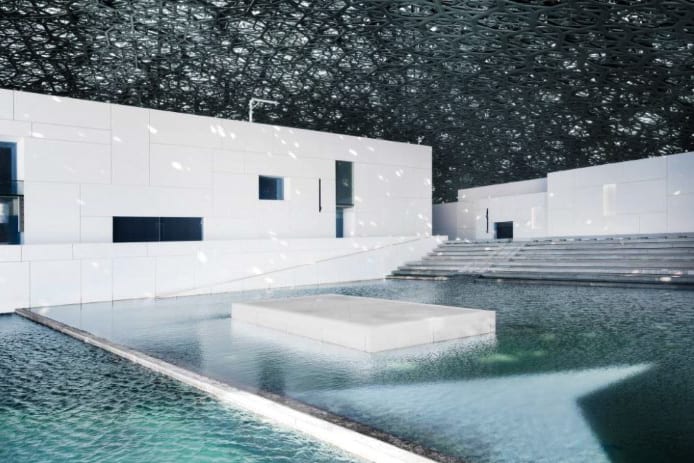 A Courtyard at Jean Nouvel's Louvre Abu Dhabi
Another
little-known fact
is that at one point the painting was housed in Sir Francis Cooks' London estate (in the 1840s the industrialist and art collector was the third richest man in Britain.)
Doughty House, as it's known, is now undergoing a $132,000,000 renovation which will transform it into one of the world's most palatial residences.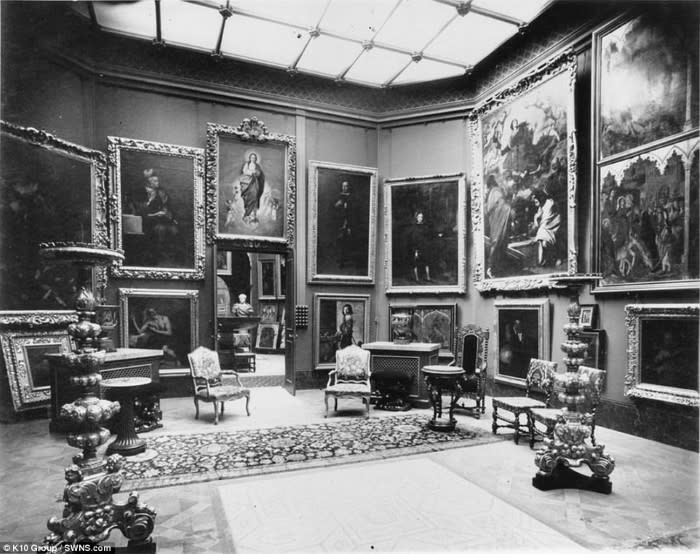 Doughty House in 1905
A team of 120 contractors are working daily and putting in as much as 500,000 man hours to restore the property back to its former glory.


The property, which is 40 times the size of the average English home, has specialist artisans from England, Scotland, Italy, France and California working on it.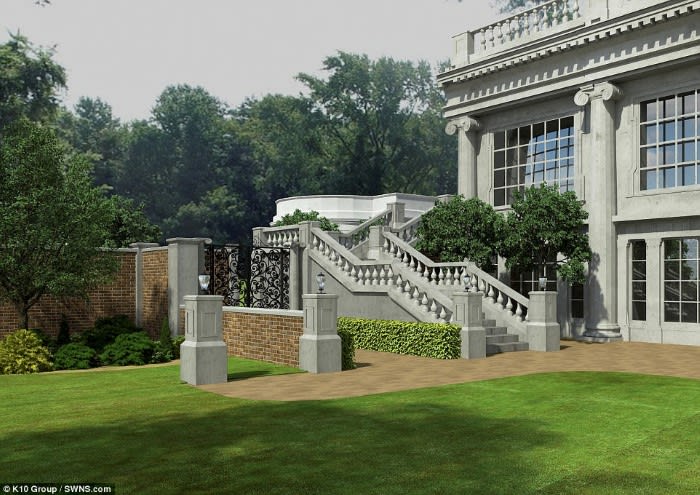 A Rendering of Doughty House after Renovation
When finished, Doughty House will have 48 chandeliers, 9,000 reclaimed bricks, 70 miles of high-tech cabling, 12 grand fireplaces and millions of dollars of bespoke joinery.

World's Most Fashionable Real Estate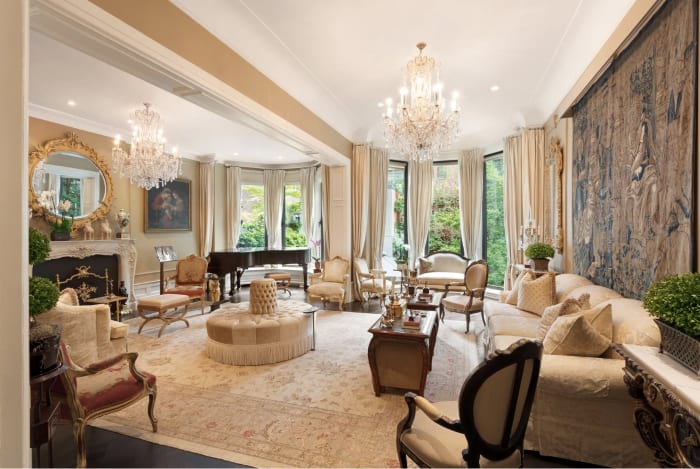 Michael Feinstein's Townhouse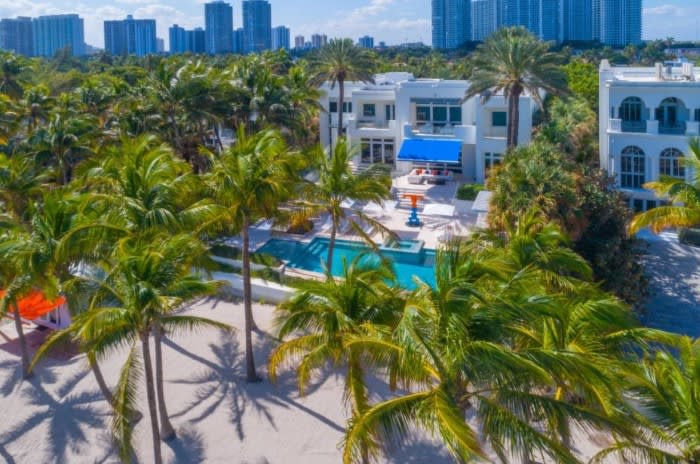 Tommy Hilfiger's Golden Beach Home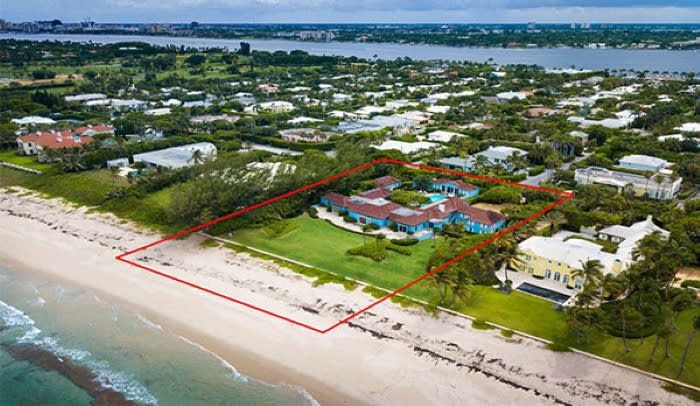 Philip Hulitar's Palm Beach Estate
The Palm Beach estate of 1950s fashion designer Philip Hulitar has just gone on the market for $41.9 million.
Designed by Marion Sims Wyeth, the same architect responsible for Mar-a-Lago club, the 1945 home is located on a 1.5 acre estate with 240 feet of direct ocean access.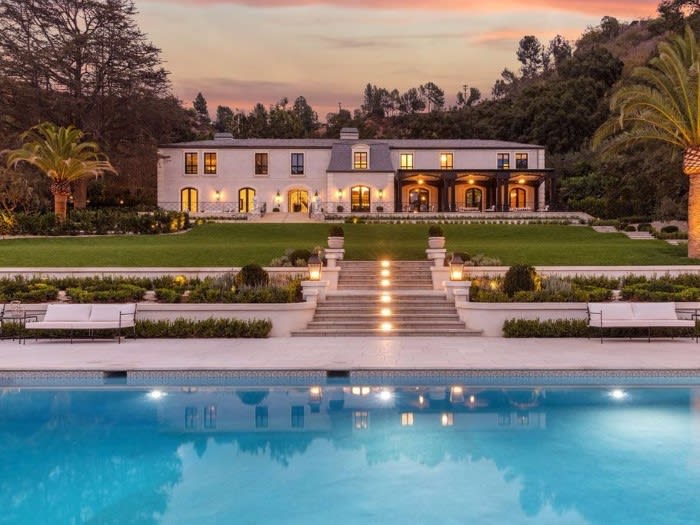 Jeffrey Rudes' Coldwater Canyon Estate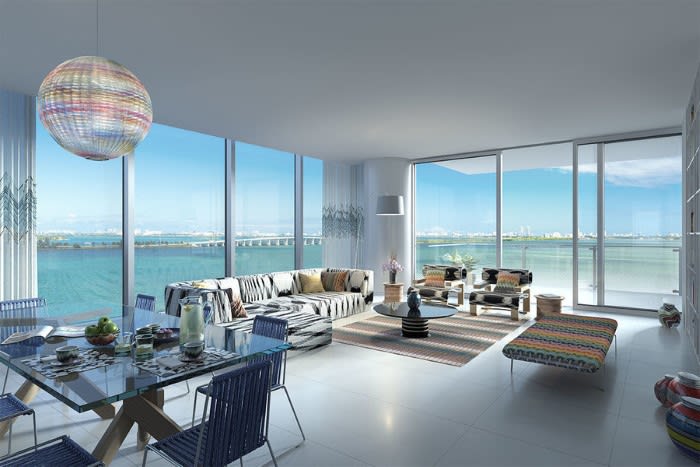 A Rendering of Missoni Baia
Developed by Russian billionaire Vladislav Doronin, the 57-story waterfront building designed to complement the Missoni style is expected to be completed in 2020.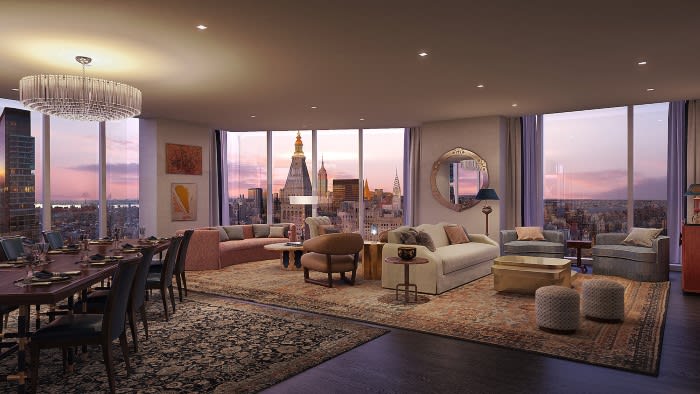 Residential Lounge at Madison Square Park Tower
Other than having a fashion-forward image, what is the hottest amenity in the new crop of ultra-luxury highrises? Upscale entertaining spaces (like these) with beautiful design and hotel-like services, perfect for hassle-free entertaining.
Are We Entering the "Imagination Age"?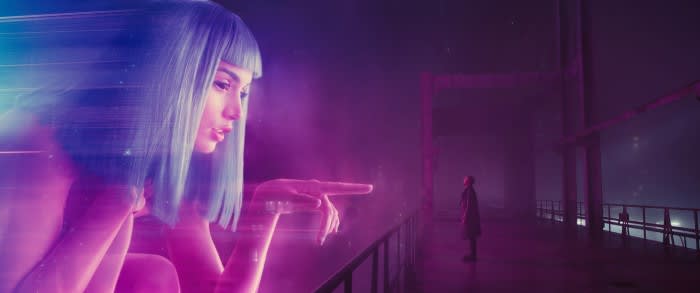 The Bay Area mega-economy continues to grow at three times the rate of the national economy, certainly a bullish sign for our real estate! Indeed, the market has remained stable for the past two years (with some sub-markets up and some down, but a good picture overall.)


The region's gross domestic product was $781 billion in 2016 -- larger than the economy of the Netherlands! With such positive trends, it's natural to ask: what lies ahead in the future economy? First, a brief look back into history...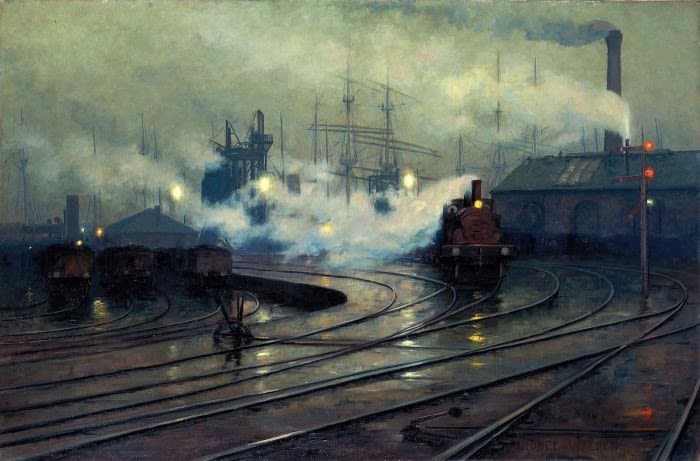 Cardiff Docks, by Lionel Walden (1894)
The past 250 years have been roughly divided by four major eras, starting around 1760 with the
Industrial Revolution
(through 1840), which was the transition to new manufacturing processes, followed by the
Technological Revolution
, a phase of rapid industrialization that lasted through World War I. Then came the
Digital Revolution
which began in the late 1950s, leading directly to our current era,
The Information Age
.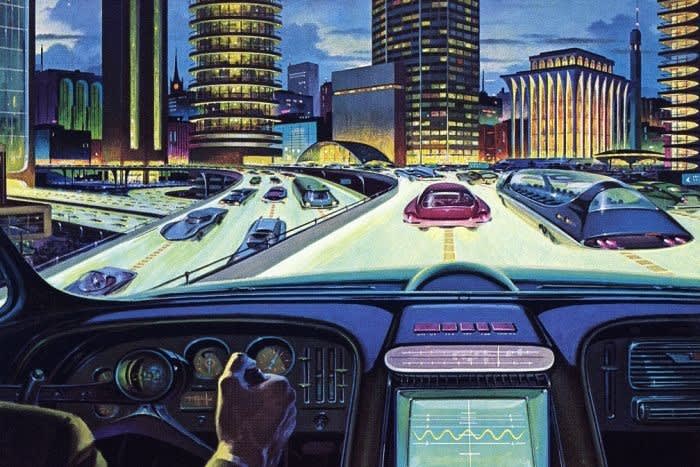 A 1950s Illustration of Futuristic Electric Cars
What's coming next, according to this
thought-provoking article
from Singularity University, is the new
Imagination Age
, where there will be a shift from information sector employment towards jobs where creative thinking creates economic value.
With a report by the World Economic Forum revealing that almost 65 percent of the jobs that today's elementary school students will be doing in the future don't even exist yet, the question is what will these jobs be?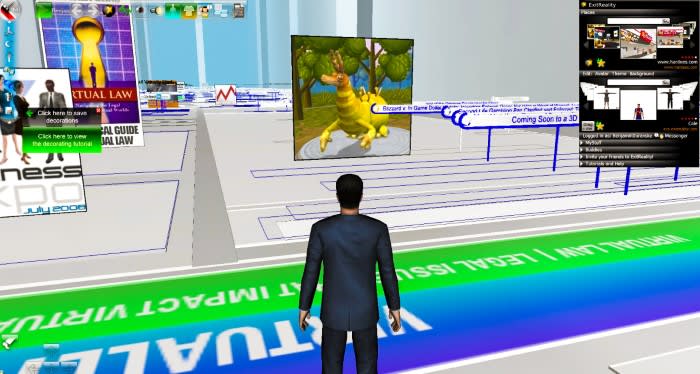 Ready for the 3D Internet?
Driven by technological trends like virtual reality, we may see the rise of a "3-D Internet", where creativity and imagination will become the primary creators of economic value.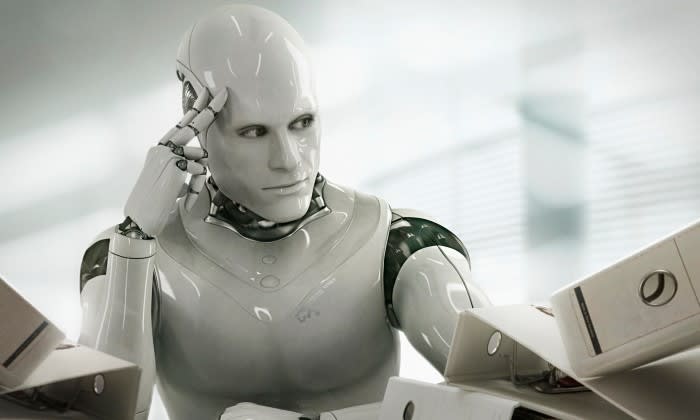 The Imagination Age will also driven by automation, which will take away a lot of monotonous and routine jobs, leaving more higher-ordered and creative jobs. The ending premise of the article is equally tantalizing:


"In many ways, we are already living in our imaginations. Consider this: every invention or human construct -- whether it be the spaceship, an architectural wonder, or a device like an iPhone -- once existed as a mere idea, imagined in someone's mind. The world we have designed and built around us is an extension of our imaginations."


Naturally, I wonder what does this mean for Bay Area real estate? With some of the most creative minds on the planet already located here, and more coming from around the world, we are well poised to transition to this next age... and that is definitely positive news for our local employment and our real estate!
As we enter into this special Holiday Season, the Bay Area continues its extraordinary tradition of giving. The
SF Business Times
compiled a fascinating look at the top 15 largest gifts, and the philanthropists behind them this year, totaling over $900,000,000 -- there truly is no place like home!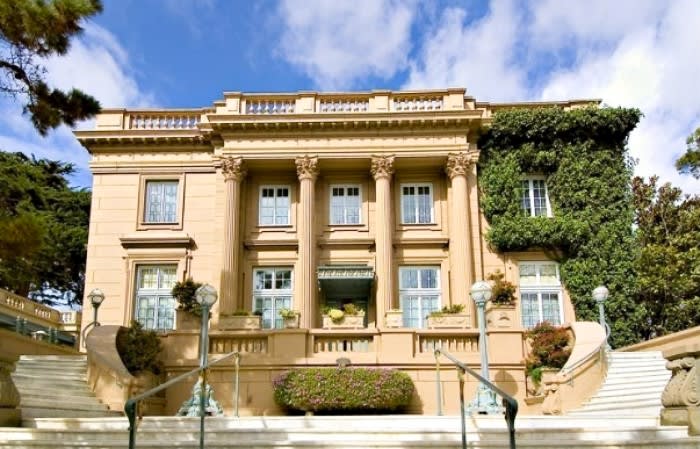 San Francisco's Le Petit Trianon
This month I am very pleased to be supporting Operation USA's annual gala at San Francisco's iconic Le Petit Trianon.


This worldwide organization supports health and education programs in order to help children and families at home and abroad recover and thrive in the wake of disasters, disease, violence and endemic poverty -- and has worked in numerous countries from Bangladesh to Rwanda and many others.


I'm also delighted to be supporting our wonderful San Francisco Opera with their spectacular Evening on the Stage.


Wishing you and your loved ones a most Wonderful and Joyful Holiday Season!




Joel Goodrich | Global Luxury Real Estate Advisor
Coldwell Banker Previews International
415.308.8184 | JoelGoodrich.com | BRE# 01028702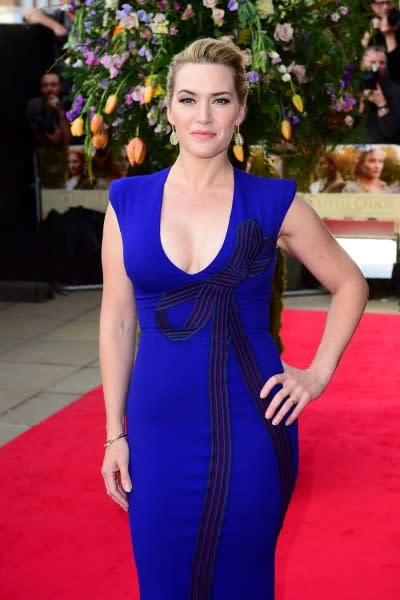 SFFILM Awards Night

Kathryn Bigelow, Kate Winslet, Emily V. Gordon & Kumail Nanjiani honored by SFFILM.
Admission: $1,000 and up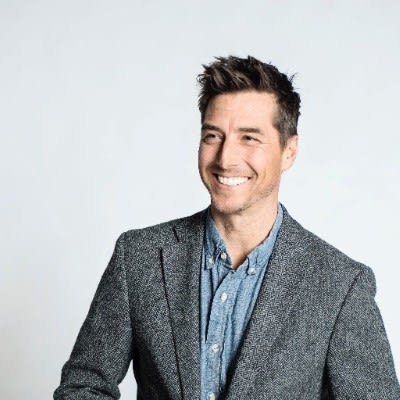 6 - Wednesday


Angel Lights Dinner


Angel Island Conservancy and Olympic gold medalist Jonny Moseley host this gala dinner. Corinthian Yacht Club, 43 Main St., Tiburon, 5:30PM.


Admission: $300 and up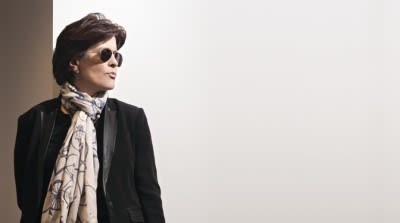 Recode 100 Celebration


The inaugural celebration of "The Recode 100." Regency Ballroom, 1300 Van Ness, 5:30 PM.


Admission: $125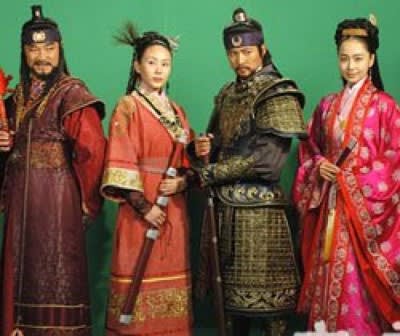 Korean Fashion History


Delve into Couture Korea with textile historian Lee Talbot and costume historian Minjee Kim. Asian Art Museum, Samsung Hall, 200 Larkin St., SF, 11:00AM.


Admission: Free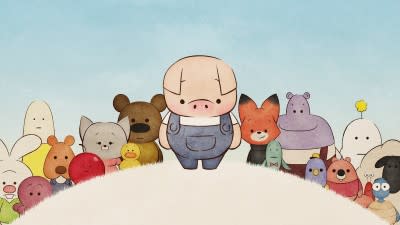 PIG: The Dam Keeper Poems


A special Bay Area premiere screening, meet & greet, and book signing. Recommended for children aged 5+. Castro Theatre, 429 Castro St., SF, 10:00 AM.


Admission: Free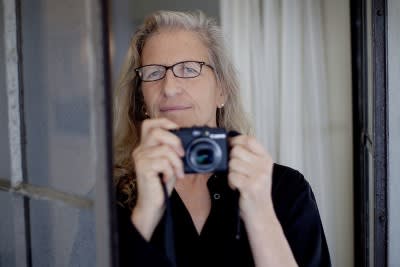 13 - Wednesday


Annie Leibovitz Appearance


Annie Leibovitz will present a selection of defining works from her newly published Annie Leibovitz: Portraits 2005–2016. Nourse Theater, 275 Hayes St., SF, 7:30PM.


Admission: Sold Out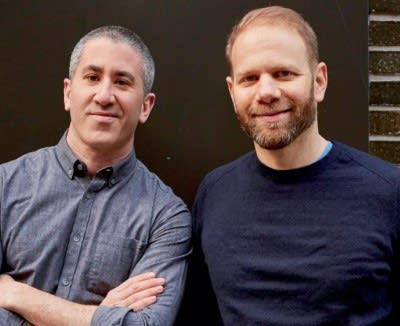 Zahav Hanukkah Dinner


Cocktails, candle lighting and conversation, and a family-style dinner with Chef Michael Solomonov. Tickets include a signed copy of Federal Donuts. The Alembic, 1725 Haight St., SF, 5:00PM.


Admission: Sold Out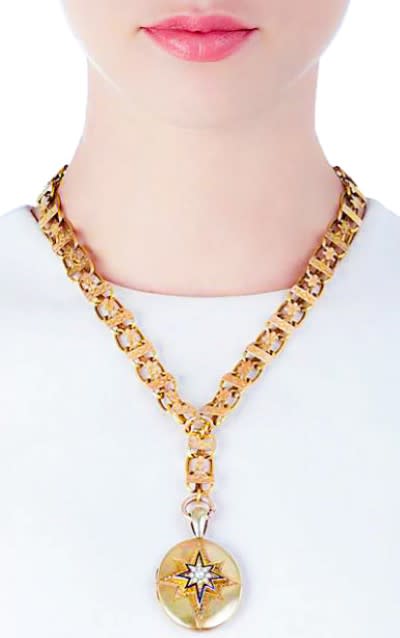 Stephanie Windsor Antiques Show


Meet the curator and view the latest jewelry collection. Runs through Dec. 17. Barneys New York, Mezzanine, 77 O'Farrell St., SF, 10:00AM.


Admission: Public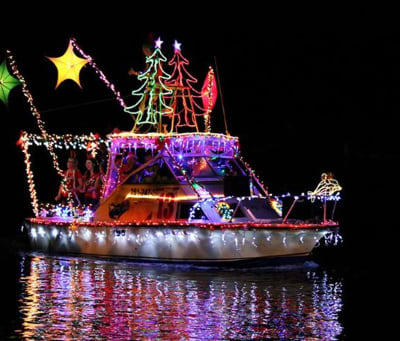 Lighted Boat Parade


Enjoy the oldest lighted boat parade on the SF Bay. Aquatic Park, PIER 39, the Marina Green, and Crissy Field, 6:00 PM to 8:00 PM.


Admission: Public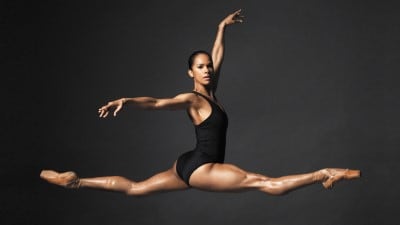 Misty Copeland Appearance


Dancer Misty Copeland in conversation with Laurene Powell Jobs. Nourse Theater, 275 Hayes St., SF, 7:30PM.


Admission: Sold Out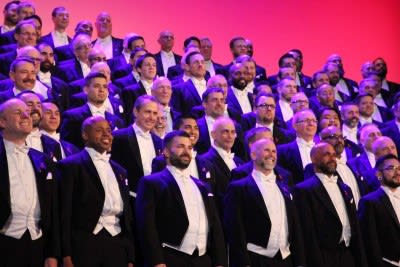 Home for the Holidays


SF Gay Men's Chorus presents the 28th Annual iteration of "Home for the Holidays". Castro Theatre, 429 Castro St., SF, shows at 5:00 PM, 7:00 PM & 9:00 PM.


Admission: $30 and Up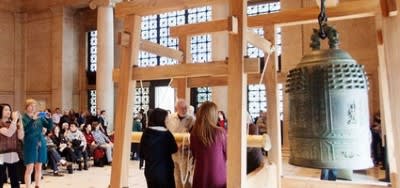 Bell-Ringing Ceremony


The 32nd Annual Japanese Bell-RInging Ceremony, featuring a 2' 100 lb. temple bell. Asian Art Museum, Samsung Hall, 200 Larkin St., SF, 9:30 AM.


Admission: Museum Admission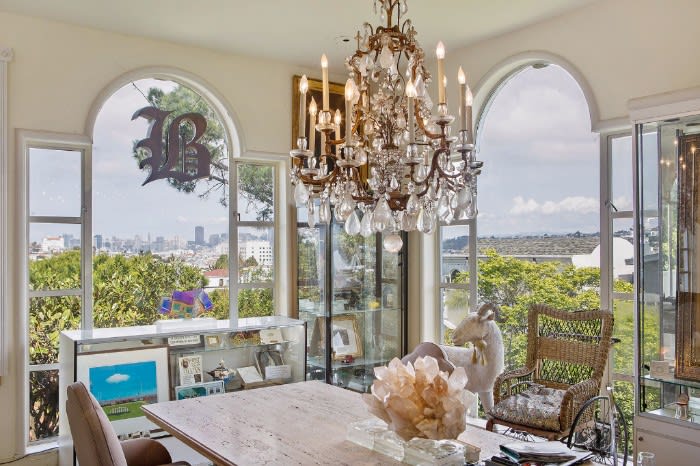 Chenery House, Available for $11,000,000
- www.47CheneryHouse.com -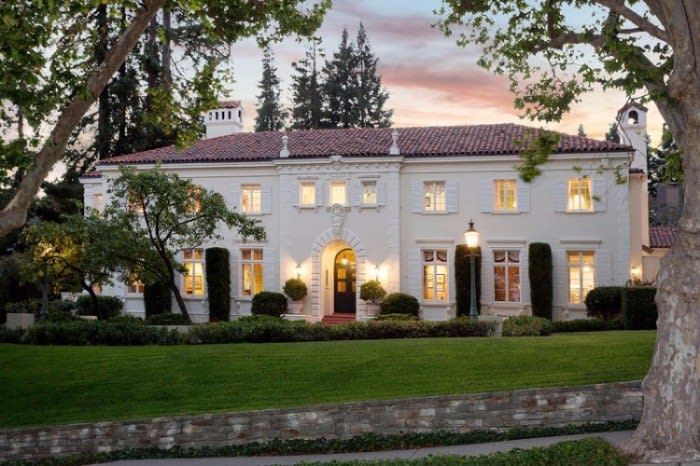 World Class Piedmont Estate for $7,995,000
- www.MagnificentPiedmontEstate.com -
The Bransten House for $7,495,000
- www.1735Franklin.com -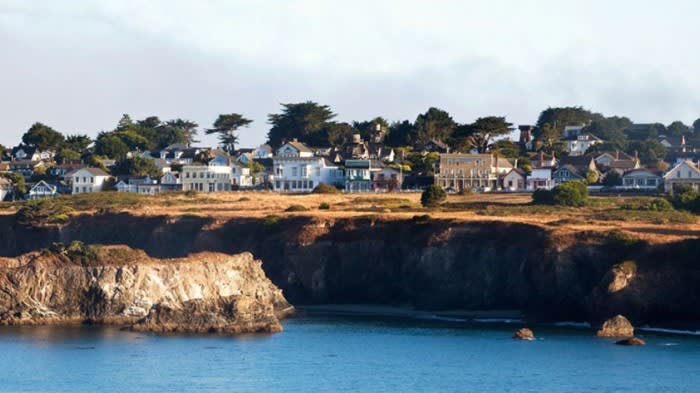 Three Mendocino Inns & Residence $5,385,000
- www.JoelGoodrich.com -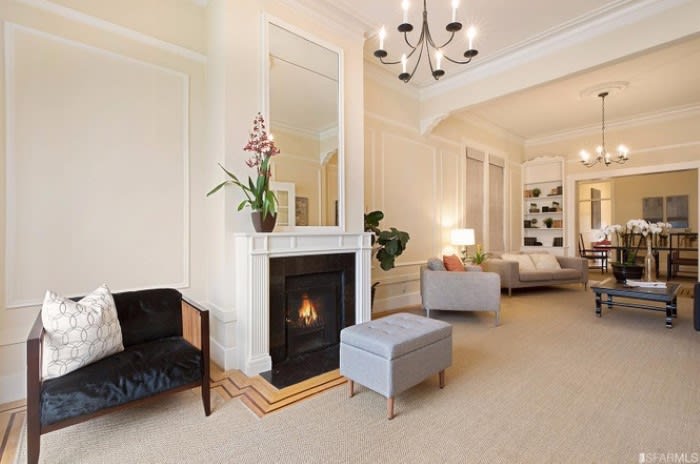 Beautiful Pacific Heights Home for $3,895,000
- www.2517OctaviaStreet.com -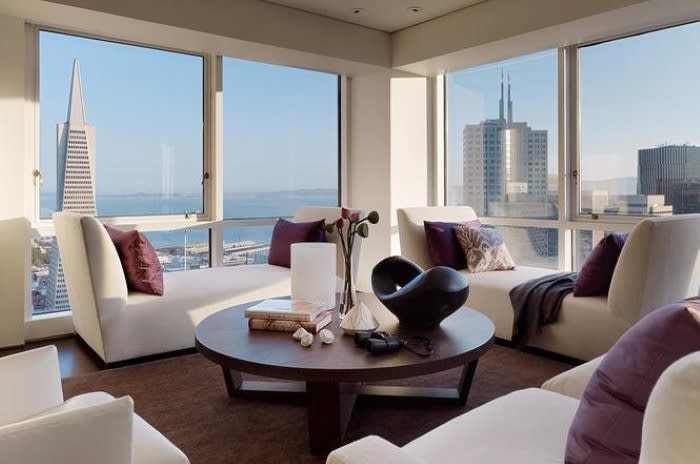 Financial District High Rise $3,195,000
- www.333BushStreet4103.com -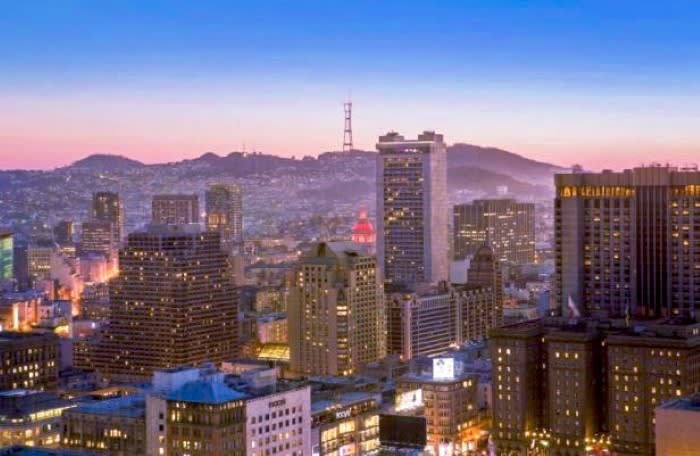 Financial District High Rise $1,250,000
-
www.333BushStreet3702.com
-
Listings Presented by Joel Goodrich | Coldwell Banker Previews International | 415.308.8184


BRE# 0102870 | www.JoelGoodrich.com