Following my discussion last month about the iconic Waldorf Astoria in New York comes news that the famous hotel brand will be coming to San Francisco!


To open at Oceanwide Center in 2020 -- the $1.6 billion, diamond-patterned highrise designed by Heller Manus Architects and Sir Norman Foster -- it will truly be a wonderful addition to the City's already world-renowned Fairmont, Palace, St. Francis and other classic hotels.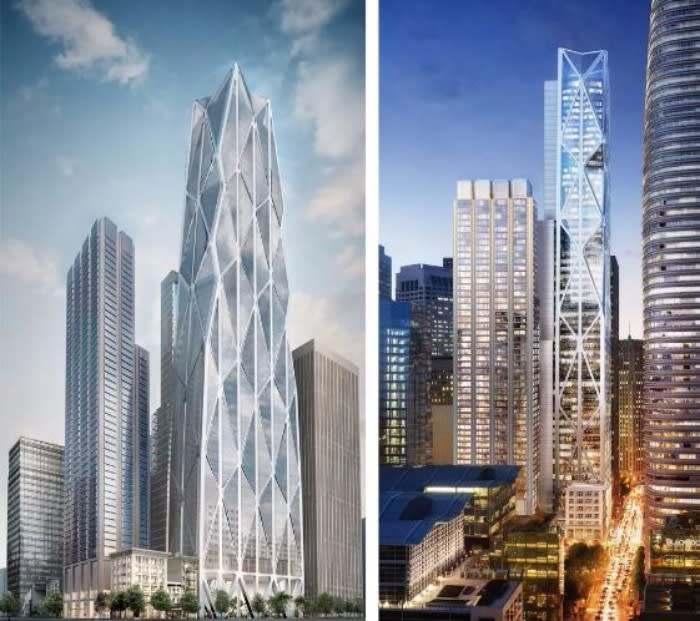 Views of Oceanwide Center at First and Mission


Just three blocks away, another new Heller Manus high-rise is also getting a notable tenant -- Amazon!


Gaming company, Twitch, owned by Amazon, is planning a huge expansion into the new Chinese-backed Financial District glass tower rising behind the classic facade of the early 20th century Mining Exchange Building. It's the Financial District's first new high-rise in decades.


Directly across the street from this exciting new project is one of my new listings, a highrise condo with stunning Bay and City views, featuring two-bedrooms and a den, ultra-luxury finishes, seamless architectural spaces and the most refined design work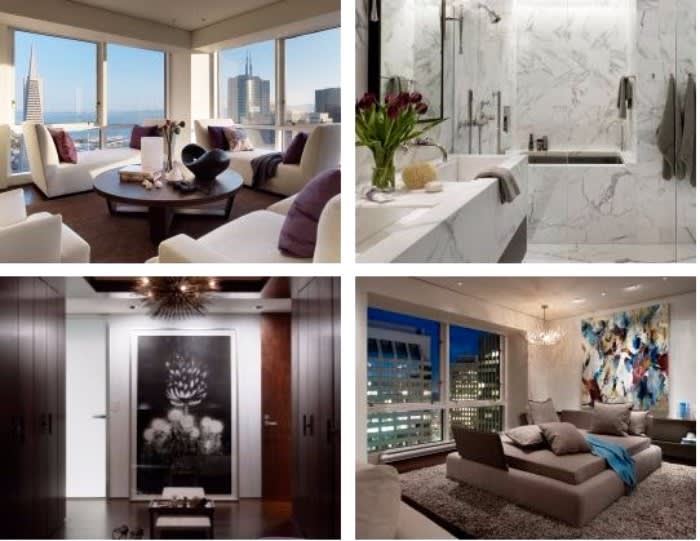 This Stunning Financial District High-Rise Condominium is Available for $3.6 Million
- www.333BushStreet4103.com -


Other tech firms expanding this year into the FiDi/TransBay area include Fitbit and Lyft, which have taken massive spaces able to hold thousands of employees.


The City's new Master Plan for Central SOMA (a large area adjacent to the TransBay neighborhood), to accommodate 7,800 housing units plus 40,000 workers could create a new boomtown in San Francisco, with massive new developments such as the 2,100,000 square foot redevelopment of the City's venerable institution, the Flower Market, now starting to take shape. Looking forward to the year 2040, here is a fascinating map indicating the density of various neighborhoods


This continued influx from around the world of developers, corporations and individual investors into the region is keeping the real estate market red-hot in SF, and the activity is expanding across the Bay.


SILICON VALLEY'S EASTWARD EXPANSION


Quick question:


What city in the entire world do you think has seen the biggest increase for office rent in the last 3 months? Dubai? Sydney? Hong Kong?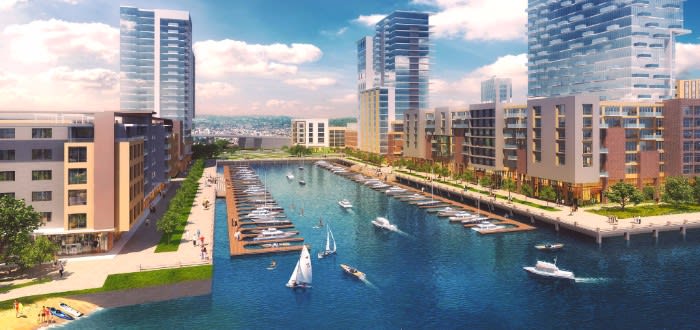 Plans for the Brooklyn Basin in Oakland


It's Oakland.


According to the latest Global Office Index Report Oakland is beating out all major financial centers for office rent growth. The East Bay is booming as it becomes part of the rapidly spreading new Silicon Valley megapolis, with Uber's purchase of the 380,000 square-foot Sears building in downtown Oakland the latest example.


There are billions of dollars in new projects in the area, including the $1.5 billion, Chinese-backed, 3,100 unit "Brooklyn Basin" in Oakland's historic Jack London Square area.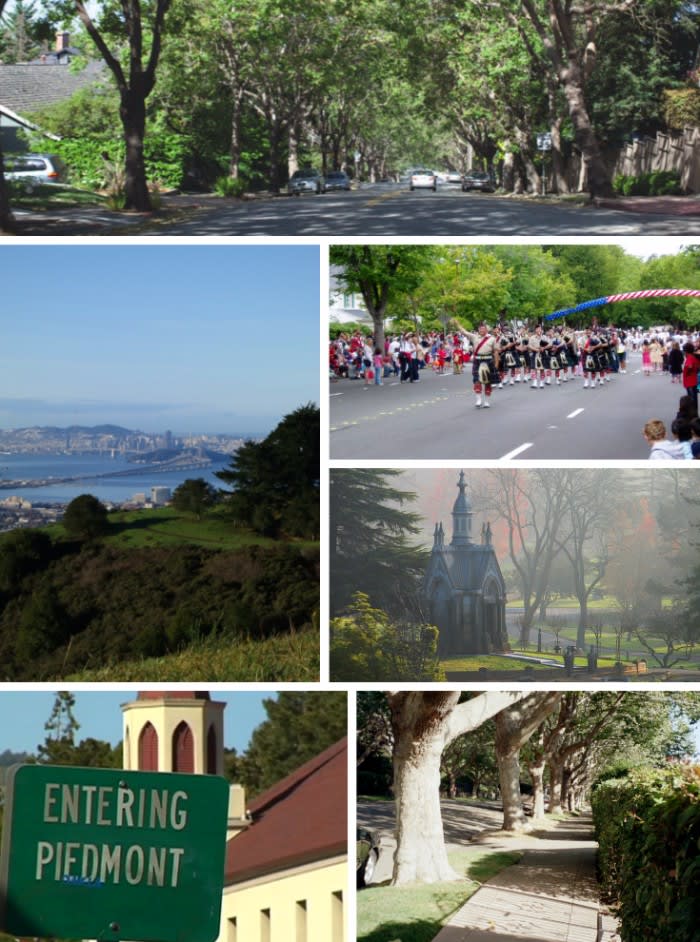 Views of Piedmont


And nestled in the middle of the increasingly strategic East Bay is the idyllic city of Piedmont, which has a fascinating history. In the Roaring (19)Twenties, Piedmont was known as the "City of Millionaires" because there were more millionaires per square mile than in any city in the United States, and as a result it has some of the most beautiful mansions in northern California.


Today, nearly 100 hundred years later, it is as vibrant as ever in the midst of the booming SF/Silicon Valley/Bay Area tech capital of the world. Just a 30-minute drive from downtown San Francisco, its small-town feel, tree-lined streets, and sprawling estates make it a welcome respite from bustling city life.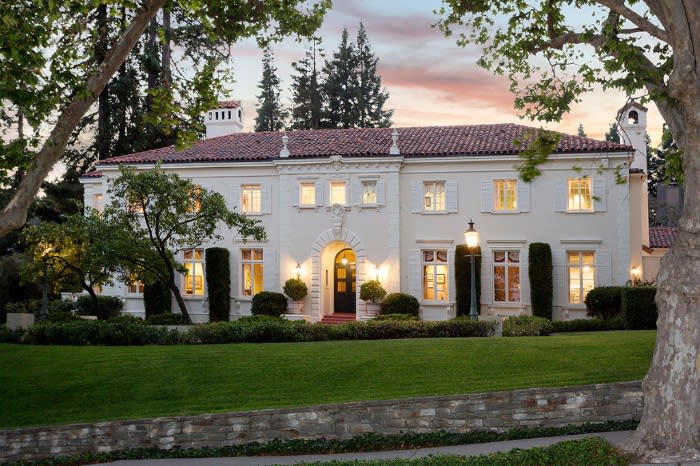 Hampton House, Piedmont


I'm delighted to be listing the historic "Hampton House," one of Piedmont's great, iconic estates, designed by starchitect of the time, Albert Farr.


As they say, some things never go out of style. And that is certainly the case with an Albert Farr home. Aside from several Piedmont mansions, he designed over two dozen residences throughout Pacific Heights -- some remain among the most expensive Gold Coast mansions today.


It is coming on the market this fall, so stay tuned for more details on this exciting property!


Nob Hill's Beaux Arts Style


While San Francisco is becoming a thoroughly 21st century city, its character and beauty is still due to the work of the last century, such as the three Parisian-style architectural gems Arthur Laib built on the 1200 block of Sacramento Street, now in their 100th year.
1242 Sacramento Street, Designed by Arthur Laib in 1916


I'm currently selling a penthouse at one of the best of Laib's buildings, a Beaux Arts beauty with ornamental cast-iron balconies and bowed windows directly across from Grace Cathedral, on one of Nob Hill's most desirable tree-lined blocks.


The French Beaux Arts style has a strong presence on glamorous Nob Hill -- the most visible example being The Fairmont.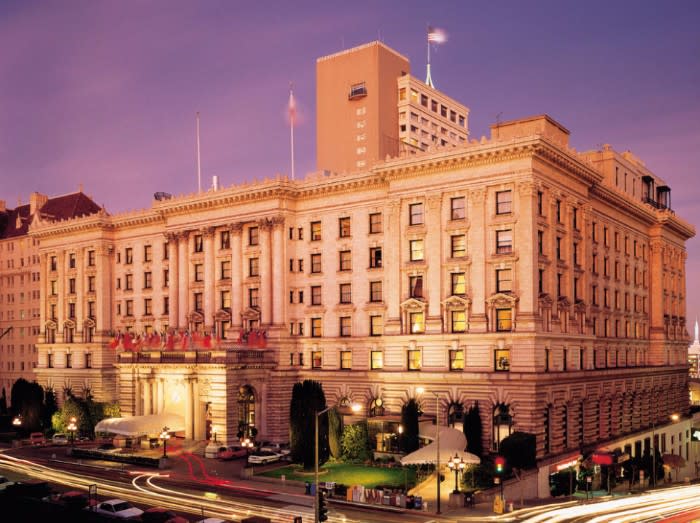 The Fairmont is Nob Hill's Beaux Arts Masterpiece


The grand dame of San Francisco hospitality, which sold last year for $450 million, is as iconic as the Golden Gate Bridge, Coit Tower, or Alcatraz. It was at the hotel's Venetian Room in 1961 that Tony Bennett first performed the now-classic song, "I Left My Heart in San Francisco."


It makes sense, then, that starting this month an 8-foot bronze statue of Tony Bennett will stand in front, as if to welcome visitors from around the world to our beautiful City.


Architecture from Sunset to Shanghai



Frank Gehry's Sunset Strip Design


The world-wide trend toward starchitect-designed mega-complexes continues with the upcoming construction of Frank Gehry's design for a futuristic residential and retail center with curving and bulging buildings.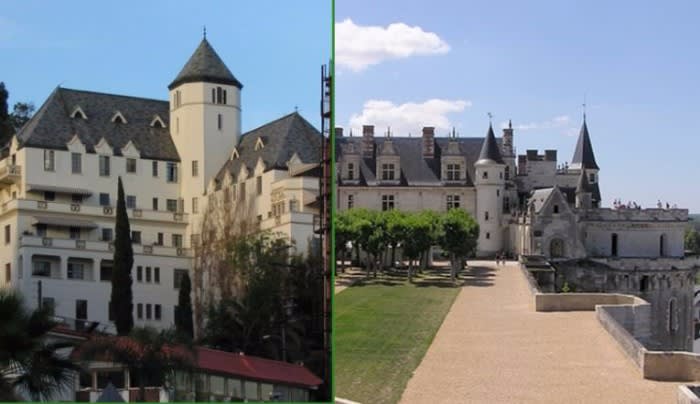 Hollywood's Chateau Marmont (l), inspired by 16th c. Château d'Amboise in France (r)


Located across from Hollywood's legendary Chateau Marmont -- scene of some of the entertainment industry's most notable scandals as well as soirees, involving celebrities ranging from Howard Hughes to Britney Spears -- as well as several glamorous lunches I have hosted there during the Grammys! This will be a stunning architectural contrast to the William Douglas Lee 1929-designed hotel, modeled loosely after the Chateau d'Amboise (a royal retreat in France's Loire Valley and reputed to be Leonardo Da Vinci's final resting place!)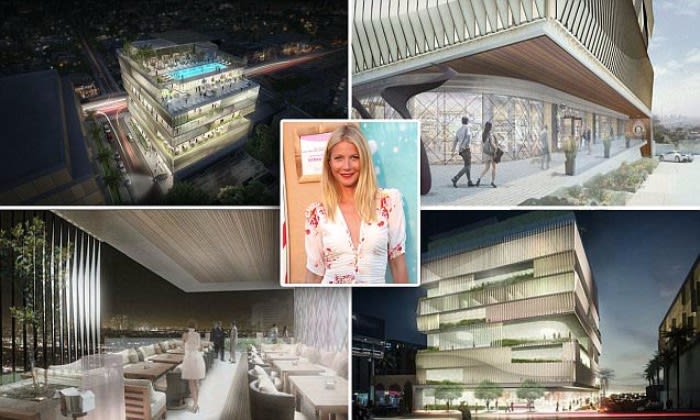 Gwyneth Paltrow is Bringing The Arts Club to West Hollywood


It will also join a variety of other innovative developments transforming the iconic Sunset Strip, the most exciting of which is The Arts Club, a nine-story members only club being developed by Gwyneth Paltrow and business partner Gary Landesberg. It will be the West Coast branch of the The Arts Club in London, founded in 1863 by Charles Dickens and Anthony Trollope, among others.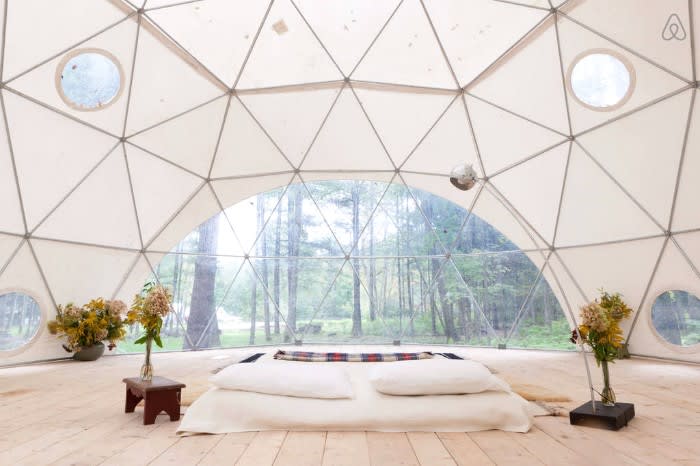 A Geodesic Dome in the Catskills


On the green building front, the geodesic domes of the '60s and '70s are becoming ever-more popular settings for off-the-grid vacation spots, with their fascinating architecture bringing the trip to a whole new level. And this skyscraper in Central Singapore, with its tropical sky garden, gives a whole new meaning to green building!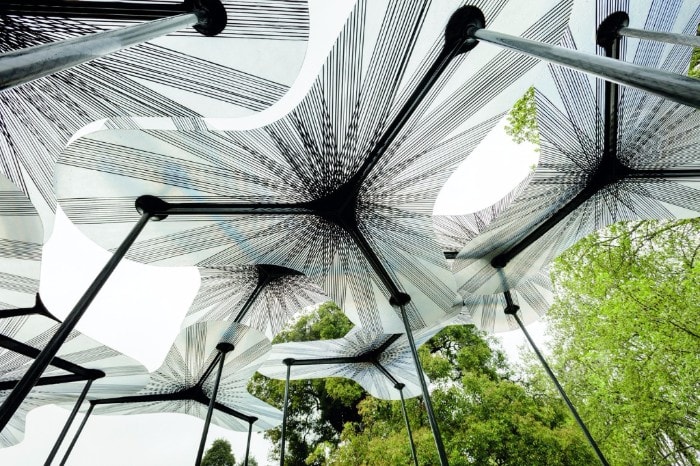 MPavilion 2015 in Melbourne, Nominated for the Structural Awards


Meanwhile the prestigious London-based Institution of Structural Engineers has just announced their shortlist for the acclaimed Structural Awards.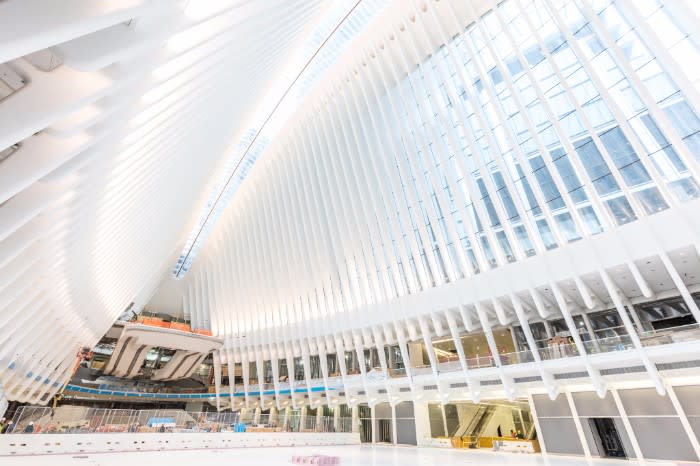 The World Trade Center Transportation Hub, New York


The selection highlights the ever-increasing importance of advanced structural engineering in the more and more futuristic abstract forms characterizing modern architecture, from the bird-shaped World Trade Center Transportation Hub in Manhattan to the multi-colored, undulating Serpentine Pavilion in London's Royal Park...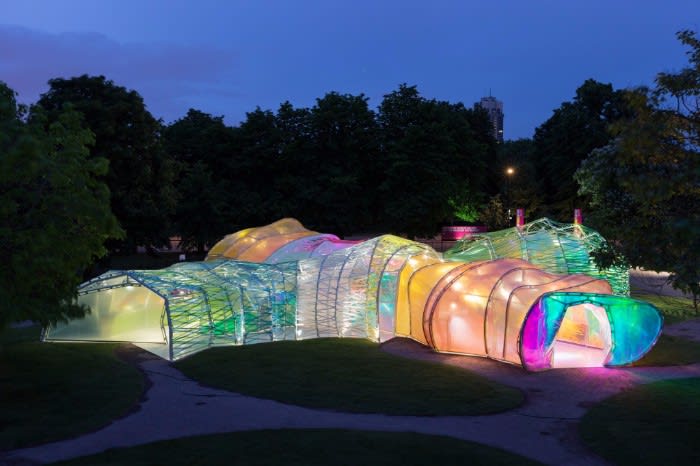 The Serpentine Gallery Summer Pavillion 2015, London


... and the twisting 2,073 foot high Shanghai Tower -- currently the world's 2nd tallest supertall. Breathtaking!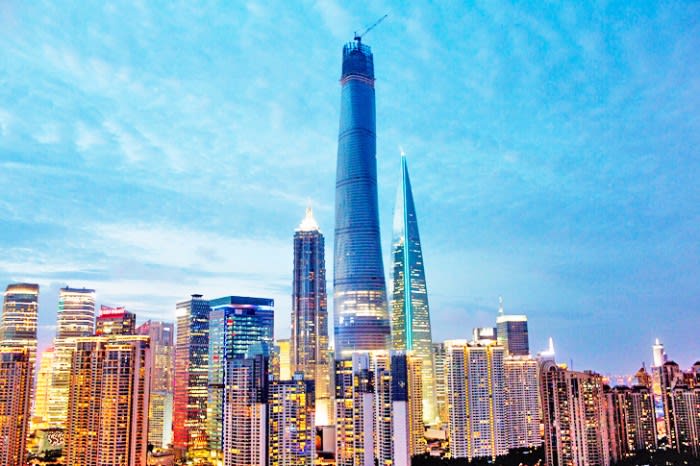 Shanghai Tower is the World's Second Tallest Supertall


Real Estate in the Artificial Intelligence Age


As we head toward the middle part of the 21st century, major forecasters are predicting a continuation of the upward spiral in global luxury real estate prices. However, this thought-provoking article by renowned tech forecaster Peter Diamandis explores how artificial intelligence might affect real estate prices into the future "Artificial Intelligence Age."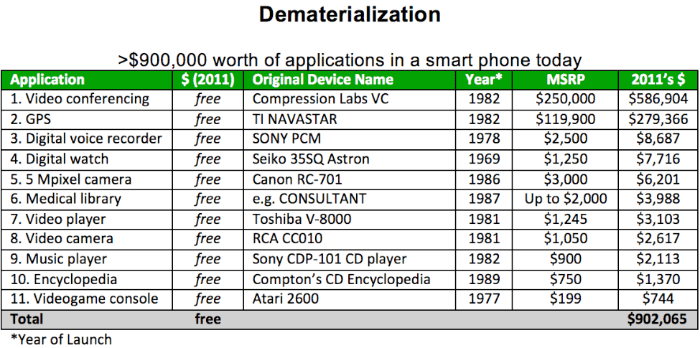 Your Mobile Device Replaced $900k Worth of Equipment!
Chart: SingularityHub.com


Technology has already "de-monetized" a huge variety of staples in our lives including cameras, video cameras, CD players, stereos, video game consoles, watches, alarm clocks, encyclopedias, world atlas, and many other assets that easily add up to more than $900,000- all now found on your cell phone for free!


The combination of artificial intelligence, virtual reality, 3D printing, autonomous cars and other technologies of the future will be shifting the value of real estate location and the cost of construction. So the question is: will this "de-monetize" housing? It will certainly be fascinating to see- will it be a glamorous San Francisco penthouse for $100,000- or $100,000,000?


I'll check back in with you each decade on this one and keep you posted!


Record Breaking Prices


With SF Bay Area home prices again reaching new highs, the City has just catapulted to number 6 in a ranking of The World's Most Expensive Cities, with New York becoming the new number one after the Brexit vote. San Francisco remains the most expensive rental market in the US according to a recent study.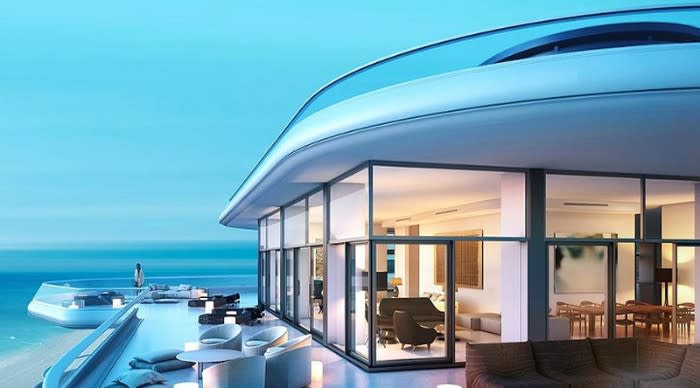 The Faena House Penthouse, Miami, for $73 Million


Globally, the ultra-luxury market continues to be stable, with prices leveling off after an enormous six-year run-up and international economic cross-currents. Listing prices are continuing skyward with a record 12 listings over $30,000,000 in Miami Beach, including the Faena House Penthouse owned by hedge-fund trader Ken Griffin.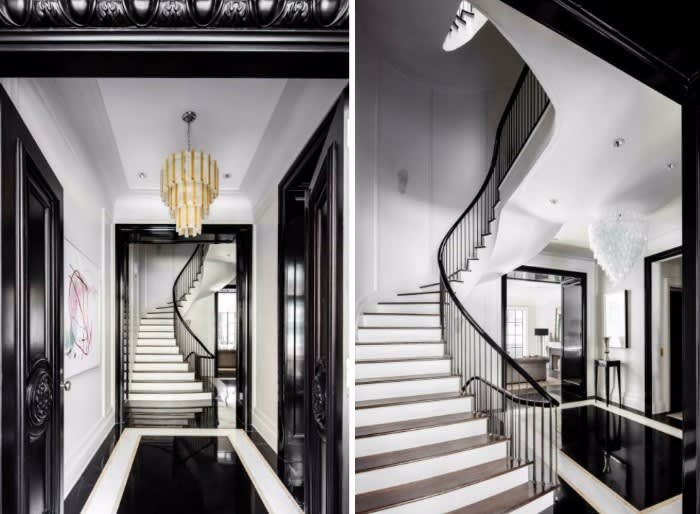 Rupert Murdoch's West Village Townhouse Just Sold For $27.5 Million


Two of this year's more notable sales in the international luxury market just took place, with Dolly Lenz's sale of Rupert Murdoch's West Village townhouse for $27.5 million, and 33-year old Daren Metropoulos' purchase of the Playboy Mansion for $100 million closing this week, making it the highest price ever paid for a Los Angeles residence (the sale of nearby Fleur de Lys for $102 million actually consisted of $88 million for the property and almost $14 million for furnishings.)


Congratulations to my Coldwell Banker colleague in LA, Jade Mills, as well as Mauricio Umansky, Gary Gold and Drew Fenton, for this record-breaking transaction!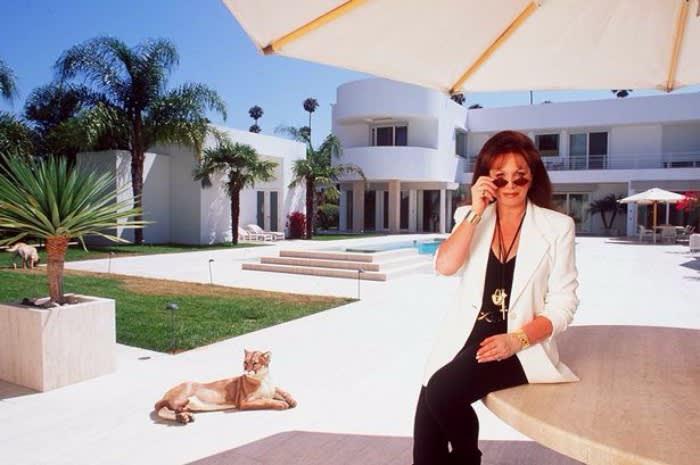 Jackie Collins' Beverly Hill Homes Sold For $30 Million


Another big LA sale was of the late Jackie Collins' two adjacent Beverly Hills homes to real-estate investor Ben Nehmadi. The romance novelist designed the homes herself, and she must have known what she was doing because they sold for $30 million!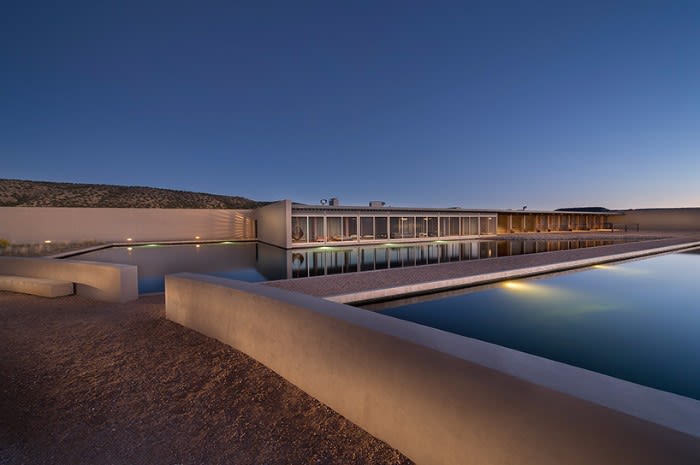 Tom Ford's Minimalist $75 Million Ranch, Designed by Tadao Ando


Following his $53 million purchase of a Beverly Hills mansion (the second largest LA sale this year), Tom Ford is asking $75 million for his 20,000 acre ranch near Santa Fe, with a home as elegantly chic as his clothing.



Tadao Ando's 152 Elizabeth in New York


Incidentally, Ford's ranch was designed by Japan's Prtizker-award winning architect Tadao Ando -- the minimalist master is currently building his first condo development ever in New York, at 152 Elizabeth.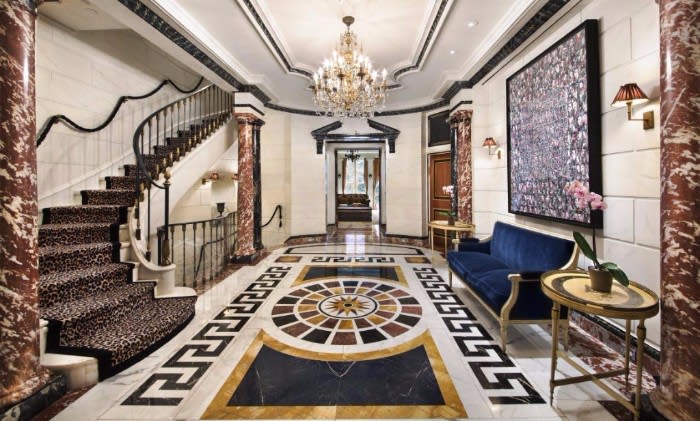 The Versace Mansion in New York, Available for Rent


But if maximalism, not minimalism, is your style, the Versace Mansion in New York is a veritable steal at $65,000 per month, down from $120,000.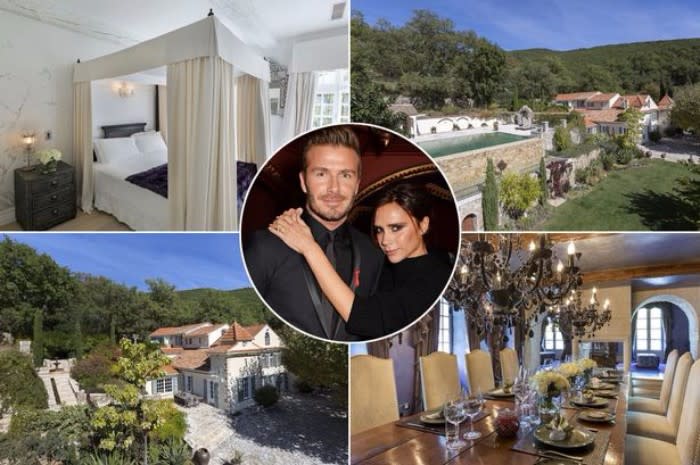 This 200-Acre Estate in Provence is Available for $3.1 Million


Another discounted celebrity listing on the market is David and Victoria Beckham's beautiful 200-acre estate in the South of France, asking approximately $3.1 million. The couple reportedly spent $5 million renovating the 19th century property!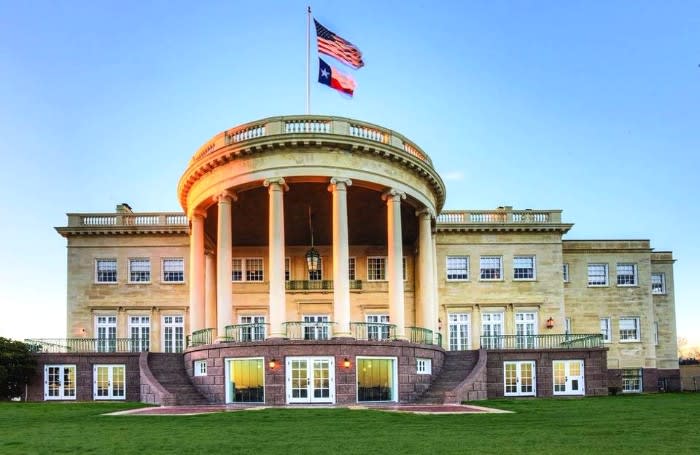 A White House Replica is Available in Texas for $5,995,000


Finally, during this tumultuous election year, a real estate listing for the ultimate political junkie: The White House. Or at least a replica. A 20,689 square foot mansion based on The White House, located 25 miles outside of Houston, has just been put on the market. Built in 1927 for the founder of Exxon, the asking price is $5,995,000. Secret Service not included.


Towers of Secrecy


Another new development in the San Francisco luxury market is the Federal expansion of "Geographic Targeting Orders," requiring title companies to report the true identities of cash purchasers of properties over $2 million through shell companies, as reported in this in-depth article by the Chronicle's Kathleen Pender.


It was originally prompted by the New York Times investigative series "Towers of Secrecy," which pierced the shell of anonymous companies from around the world buying some of Manhattan's most expensive properties. The main targets are tax evaders, foreign corrupt officials, drug dealers, money launderers and arms traffickers.


The law was originally limited to New York and Miami, but with the huge influx of global capital into the San Francisco market, the law has been expanded.


At this point, we don't expect it to have an impact on our luxury market-- but will keep you closely posted on any new developments.


END OF SUMMER FESTIVITIES


We head into the end of summer with a non-stop schedule of fabulous charitable, cultural, entertainment, fashion, tech and sporting events.


I'm particularly pleased to be supporting the Richmond/Ermet Aid Foundation's "Help Is On The Way" Gala with stars from Broadway and "American Idol" performing to benefit people with AIDS, as well as supporting homeless youth.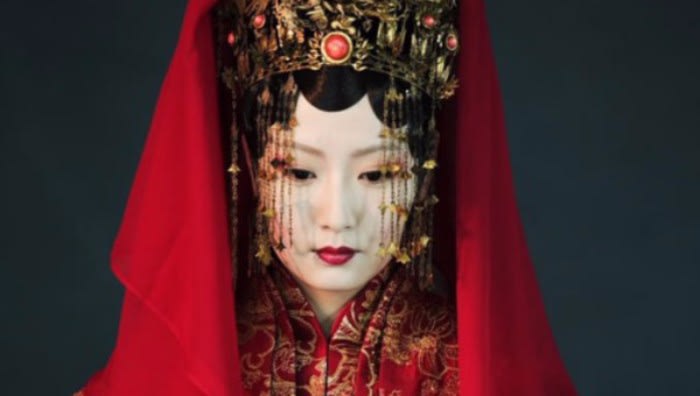 The premiere of SF Opera's "Dream of the Red Chamber"
will draw in VIPs from around the world, September 10