As we head into the New Year of 2017, one of the first questions is of course: what lies ahead?


I think it will be a fascinating year for luxury real estate. After a strong run-up from 2011 to 2015, then a period of stability in 2016, we're seeing signs that 2017 will be stable to moderately strong for sales.


But before peering into the future, it is sometimes enlightening to first go back into the past.


In 2014 I gave a talk about the future of SF real estate at the Town & Country Club (one of the City's most historic private clubs), based on my observations of trends unfolding through the past seven years. Later published as "Eight Megatrends: The Future of San Francisco," the widely read report now ranks on the first page of Google for "San Francisco real estate forecast", and I update it annually.


This year the biggest change is the development of a new trend! So before going into what soon may become the "Ninth Megatrend," let's see how the previous eight are doing.


1. The Transbay Effect



Oceanwide Center, Designed by Sir Norman Foster & Heller Manus


With the soon-to-be-completed Salesforce Tower, the upcoming Oceanwide Center and 181 Fremont (the 70 story high-rise, with ultra-luxe condos from floors 53 and up, just reached its highly anticipated topping off point), among other striking developments, there are billions of dollars and millions of square feet of office, retail, hotel and residential high-rise developments going up in the Transbay Center (as shown in this stunning video).


This will result in new jobs, further growth and even more domestic and international demand for San Francisco real estate.


2. Technology of the Future



Clay "Envelope" and Calculi Used in Susa (today's Shush, Iran), 3300 B.C.
Photo: Louvre Museum


Technology has advanced exponentially for 5,300 years, starting with the people of ancient Susa (in Iran) who used clay balls and envelopes to perform mathematical calculations, leading ultimately to the visionaries and entrepreneurs of the Bay Area and Silicon Valley, who for over 100 years have led the greatest period of technological growth in all of human history.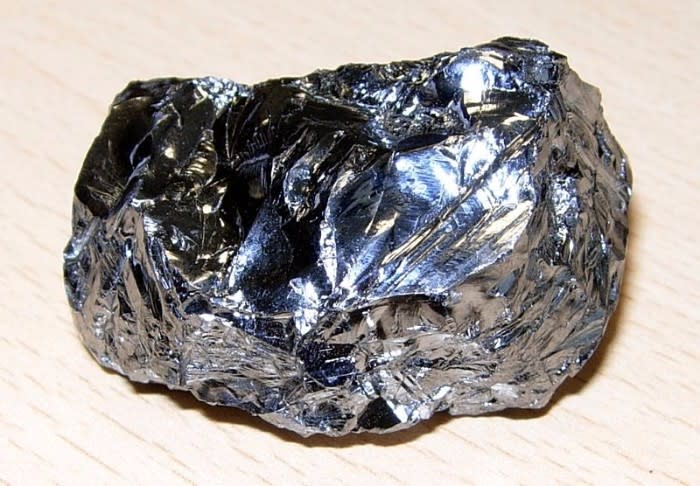 Silica: you need it to make clay... and semiconductors


Real estate in the Bay Area has also grown at an exponential rate, matching the advances of the tech industry. The original Silicon Valley, which started in a few low-rise buildings on the Peninsula, south of SF, has essentially become a giant technological megalopolis spanning 130 miles, from Santa Cruz to Santa Rosa.


It is a giant global magnet for intellectual talent and investment capital from around the world, maintaining its edge in virtually every area of technology, from bio-tech to supercomputers, artificial intelligence to virtual reality, and other areas still to be discovered.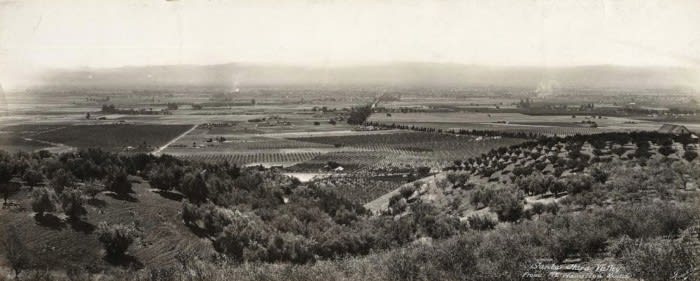 Silicon Valley in 1914
From apples to Apple, Santa Clara Valley was originally used for farming


This thought-provoking article traces that growth and theorizes as to why this trend will continue and accelerate in the future. It's definitely good for the San Francisco Bay Area real estate market!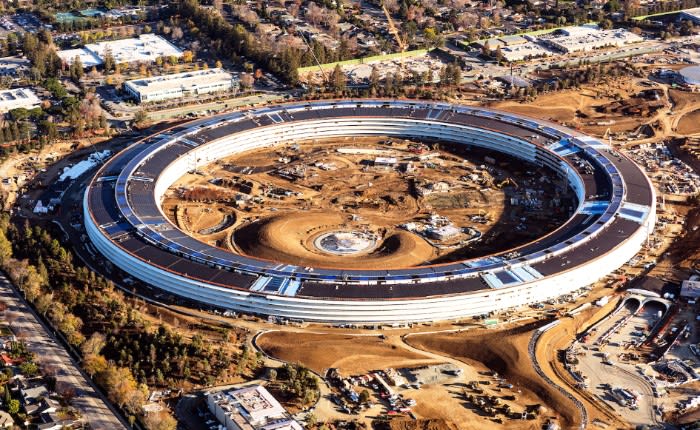 Apple Headquarters as of January 2017


3. The Technology "Ripple Effect"


The Technology "Ripple Effect" -- what does this mean exactly? At this point, virtually every industry is being, or has already been, disrupted by technology: finance, automotive, fashion, retail, media, and many others (including real estate!). Therefore, companies in a huge range of industries are essentially becoming "tech companies" on some level, and there is no sign of this trend abating.


The best way to have access to the technology and the talent is to be right here in the Bay Area -- and of course all those new workers mean more home buying.


4. The Environment


Why would the environment affect the San Francisco real estate market? As the planet becomes more and more populated, the future is in more "green" living. And the greenest possible way to house the largest number of people is in high-rises.


One new high-rise technology is a special coating called EcoClean that helps buildings self-clean by "eating smog" and purifying the surrounding air.
A 3-Mile-High Skyscraper with EcoClean Smog-Eating Surface


With San Francisco being the high-rise capital of the West Coast, it becomes more of a magnet as the world's population becomes ever-more urban rather than rural. This trend will only continue and have a net positive long-term effect on the City's market.


5. Changing Demographics Trends


In the last century, we saw a shift out of cities and into the suburbs and the country as people dreamed of a quiet retirement.


Today, with people living longer, healthier lives and staying vibrant into their 80s, 90s and beyond, many are choosing to remain (as well as move into!) cities to be close to cultural dining and entertainment attractions, as well as top-notch medical care, thereby creating even further demand for housing in San Francisco.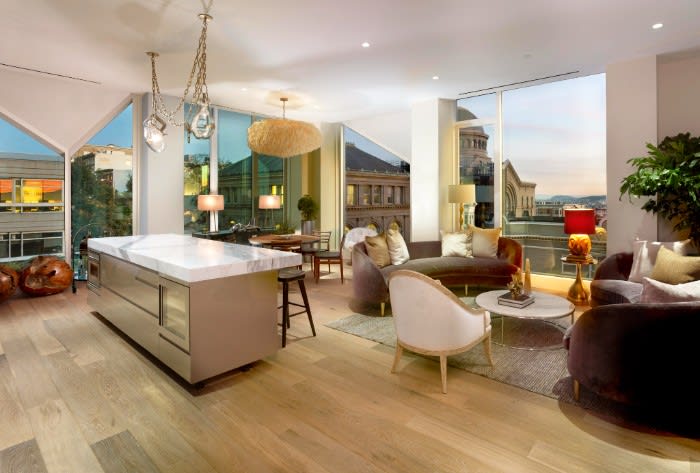 A 3-Bedroom Condo at The Pacific for $4,495,000+


As more of the full-service, hotel-like high-rises are being built, it provides many people (including a lot of our friends, LoL!) very attractive options for staying in town. Buildings such as The Four Seasons, St. Regis, Ritz-Carlton, The Pacific, and 181 Fremont provide residents with amenities like 24-hour concierge, room service, car valet, full gyms, yoga rooms, and more.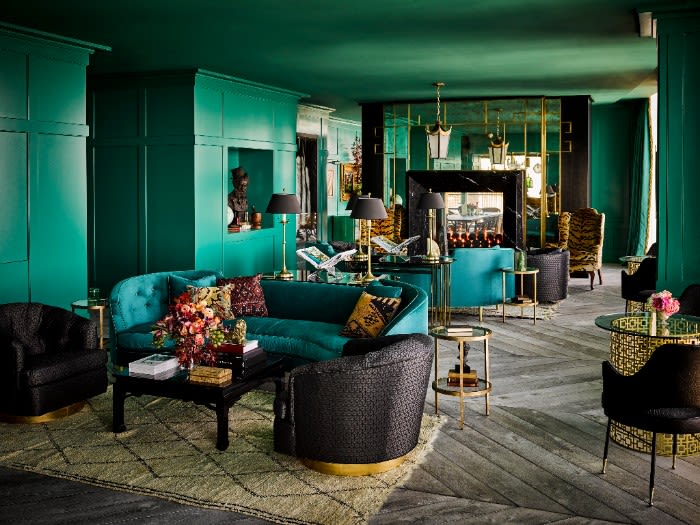 Uncle Harry's Lounge at The Harrison
Photo: Douglas Friedman


In fact, one new condo development features its own private club! The Harrison, in San Francisco's South Beach neighborhood, just completed its grand opening, and unveiled its already famous "Uncle Harry's" lounge designed by Ken Fulk, as reported by Architectural Digest.


This is a trend that's definitely continuing!


6. The China Effect


China has been an increasing factor in Bay Area real estate for several years and shows no signs of diminishing, even with geopolitical uncertainty, as Forbes recently reported.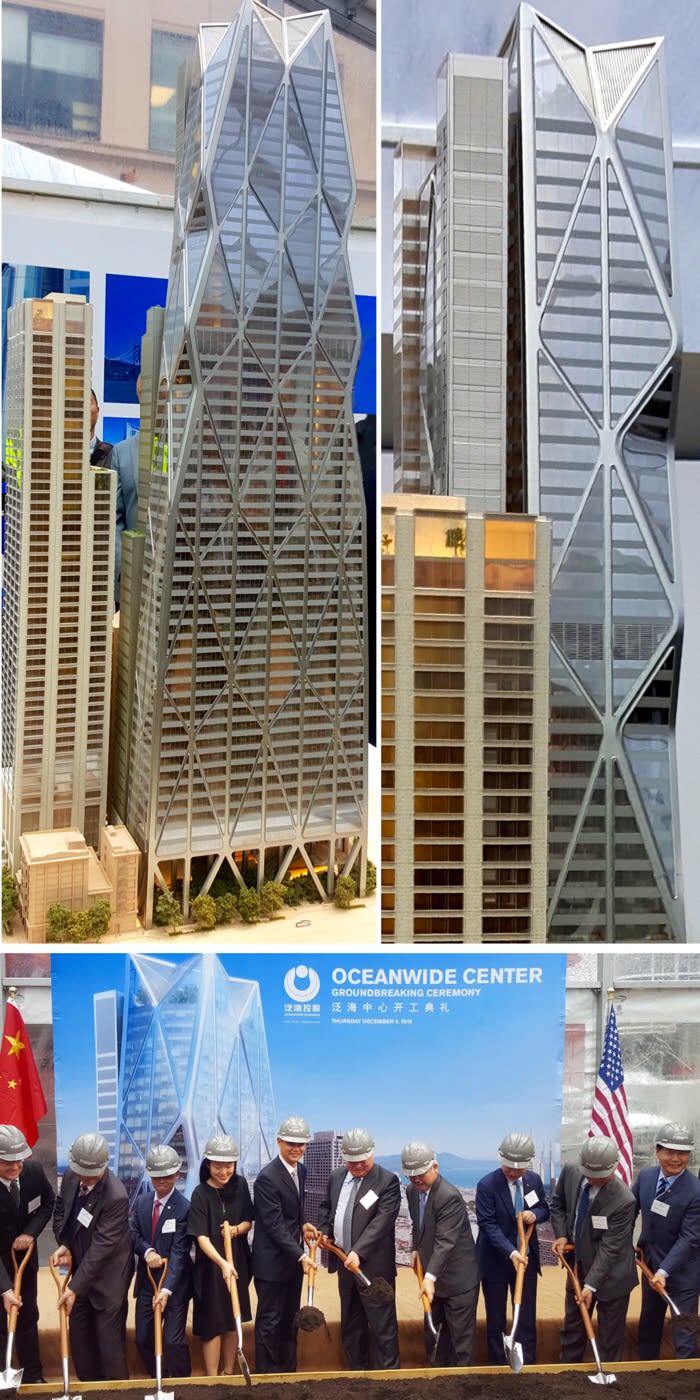 The Groundbreaking and Scale Models of Oceanwide Center
Photo: SkyriseCities.com


In San Francisco, Chinese-based investments in huge projects such as the 2 million square foot Oceanwide Center, designed by Sir Norman Foster and Heller Manus Architects (the diamond-shaped building, which just had its groundbreaking, will feature office, retail and residential space, plus a Waldorf Astoria Hotel), as well as many others, coupled with strong buying in the residential market, shows a seemingly never-ending demand for San Francisco Bay Area real estate -- great for the market!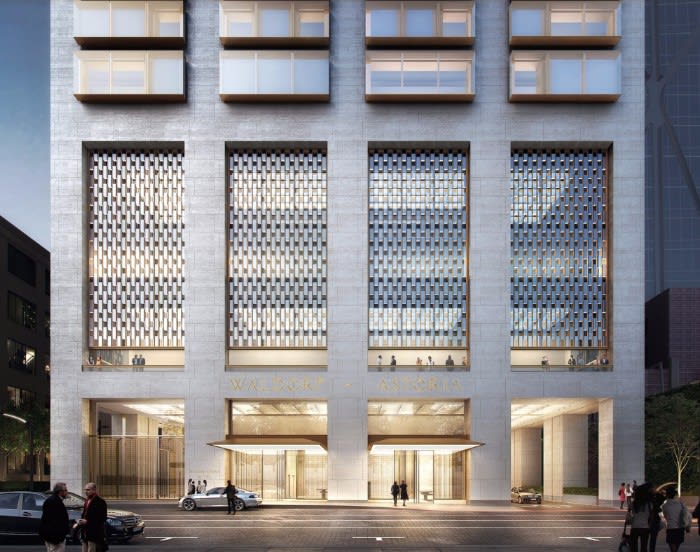 Waldorf-Astoria, San Francisco
Opening 2020/2021 on Mission Between Ecker and 1st Street


7. Under-priced Compared to Other Major International Cities


While there have been some new highs on a dollar per square foot basis (from the $5,555 per square foot sale of a $30 million Pacific Heights coop to the $3,750 per square foot sale of an unfinished penthouse in the new ultra-luxe development, The Pacific), these don't compare to the astronomical prices in other major international cities.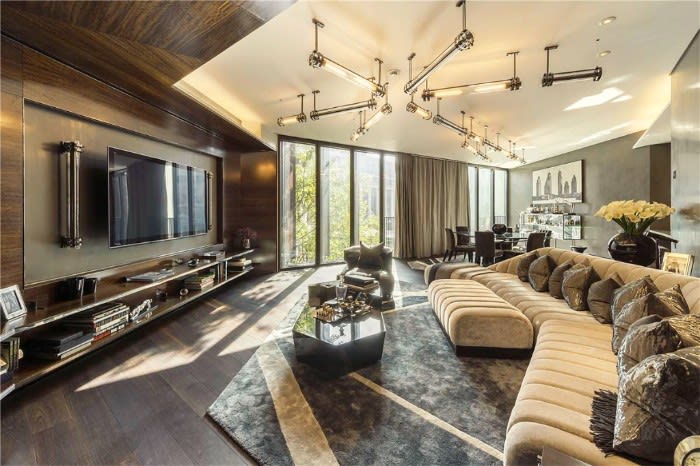 One-Bedroom Residence at One Hyde Park, London
Available for approximately $10.34 million ($6,583 per sq. foot)


In contrast to sales such as a $270,000,000 home in Hong Kong ($29,309 per square foot) or a $200,000,000 penthouse at London's One Hyde Park ($10,000 per square foot), San Francisco pricing is too low to rank among the Top 10 in the world's most expensive luxury markets (though, as I mentioned last month, our Broadway Street Gold Coast is one of the most expensive streets in the world.)


8. The National and International Media Effect


As Bay Area companies, researchers and entrepreneurs continue to be the world leaders in innovation and technology, the world's fascination with the area continues to grow, as evidenced by the increased national and international media coverage.


From articles in the New York Times, to my recent interviews in Reuters and Wall Street Journal Asia, the international media focus on the City and its beautiful real estate has never been more intense. What all this means is that for international home collectors (those who own 10+ luxury homes around the world), San Francisco is much higher on their radar screen, along with the traditional areas such as London, Paris, New York, South of France, etc.-- definitely good for our super-luxury market.


9. Technological Convergence


So what new trends are forming that will affect the future of San Francisco Bay Area real estate? The one that has caught my attention, and will be fascinating to see develop is...


Technological Convergence: the merging of distinct technologies, industries, or devices into a unified whole. But how will something so seemingly esoteric have a major role in the future of real estate?


Again, before going into the future, let's take a look at the past.


It was way back in 1899 that the Bay Area began taking its position at the very forefront of technology, when in August of that year the first wireless communication on American soil took place at San Francisco's Cliff House, immediately turning the area into a hotbed of wireless research.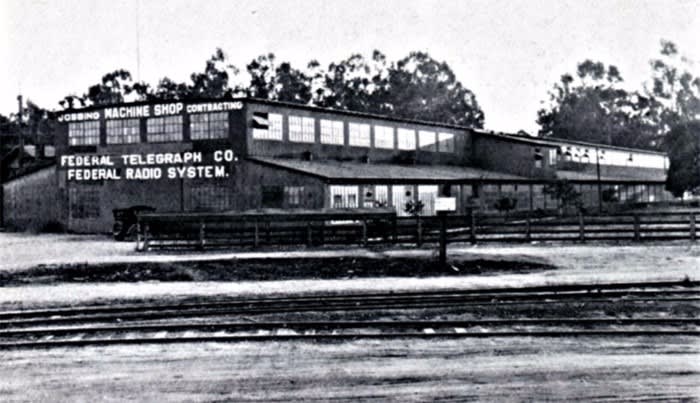 Federal Telegraph Company, Palo Alto, 1921


Just four years later, a 15-year old high school drop-out named Francis J. McCarty built the world's first wireless telephone from his home in the city's Hayes Valley neighborhood, and in 1909 the Federal Telegraph Company was founded in a Palo Alto bungalow, becoming America's first big high tech company -- a chain of events that led to the birth of Silicon Valley in the Palo Alto garage of Hewlett & Packard in 1938.
Philo Farnsworth Invented TV Near Telegraph Hill in SF, 1927


As if that weren't enough, it was at 202 Green Street near San Francisco's Telegraph Hill that, in 1927, television was invented -- the work of 21-year old genius named Philo Farnsworth.


Each decade has been driven by a particular technology. It was the silicon semiconductor in the 1960s, the development of the microprocessor in the 1970s, rise of the personal computer in the 1980s, the advent of the Internet in the 1990s, the smartphone revolution of the last decade, and the suddenly omnipresent social media of this decade.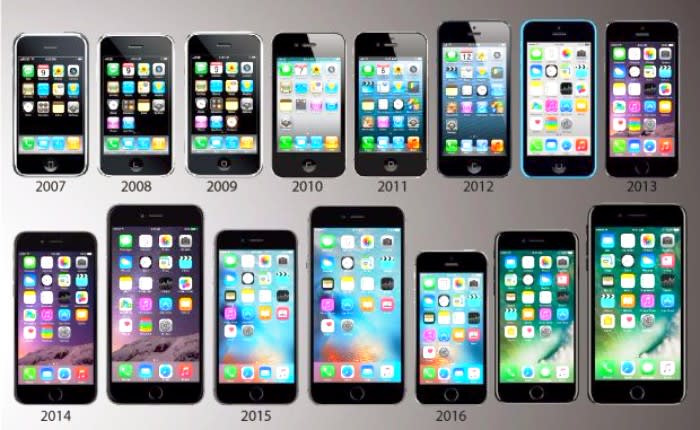 The iPhone is Now 10 Years Old


So what will be the next "Big Thing"? The answer is, it will not be just ONE, but multiple technologies exploding into the mainstream, converging to create increasingly exponential, as well as unpredictable, growth and change.


Fifteen years ago we had just started using iPods for music, yet today, a 6-year old can have her artificial personal assistant deliver a dollhouse and cookies by simply asking (this actually happened!) -- made possible by the convergence of AI, wireless communications, voice recognition, data encryption, warehouse robotics, GPS, and a multitude of technologies only recently invented.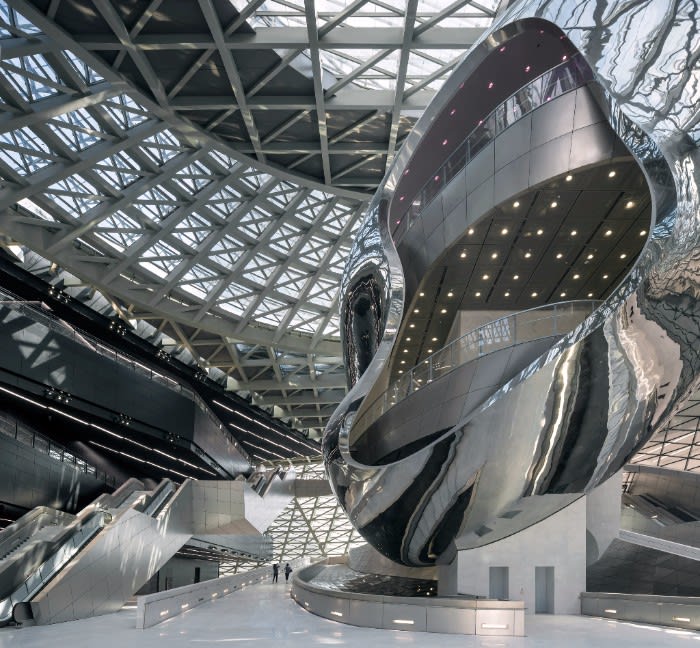 China's MOCAPE Building Used Robots and 3D Printing in its Construction


In a groundbreaking series of articles, leading forecaster guru Peter Diamandis has explored the many ways these technologies are morphing and re-combining to create this new rate of growth -- and of course, as we know, when technology advances so does the world of real estate (for instance, a futuristic new arts and architecture building in Shenzhen, China, combined robotic fabrication with 3D printing in its construction!)


But I assure you, even with an abundance of technology at your disposal, you'll still want to call on your favorite realtor for guidance :)


Forecast for 2017



2017 should be a stable to moderately strong year in real estate


The SF luxury market begins 2017 on strong footing, with median pricing of Presidio Heights homes hitting $6.3 million, and quality Pacific Heights properties remaining in high demand. I just sold a classic 1920s home on Pacific Heights' Alta Plaza Park for $4.45 million before it even went on the open market, and have just listed a charming Arts & Crafts style Pacific Heights home for $3,895,000.


Indeed, as I've mentioned before, if Pacific Heights had its own zip code, it would be the most expensive in the Bay Area with a median sales price of $5.75 million. That distinction, however, currently belongs to Atherton's 94027, with a median sales price of $5.43 million.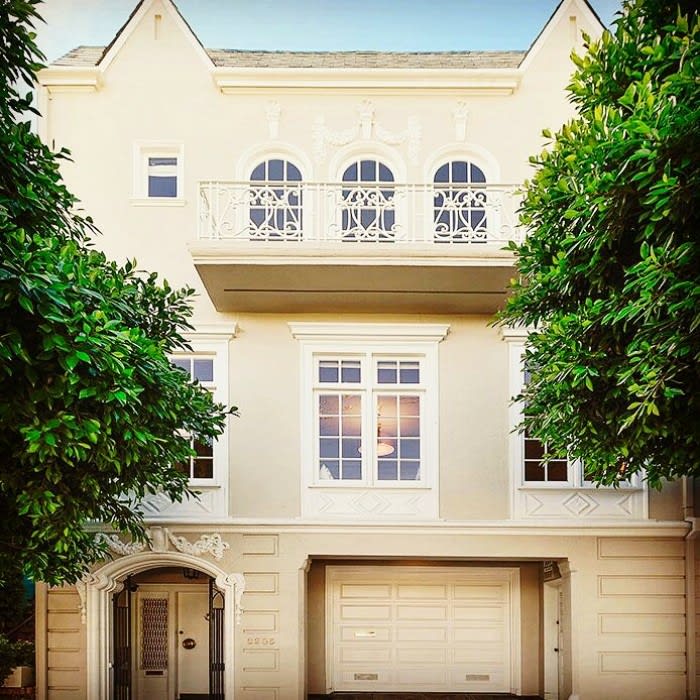 Just Sold: Classic 1920s Pacific Heights Home


But what do the economists say?


Well, the Wall Street Journal survey of the top 60 economists has revised its GDP forecast upward to 2.4% for 2017, and AT Kearney's highly-respected "Global Cities Economic Index" currently ranks San Francisco as having the #1 outlook for the second straight year, based largely on strength in innovation and in private investments (more than double that of New York.)


So bottom line: 2017 should be a stable to moderately strong year in real estate. In any case, it should certainly be an interesting year as we head toward the end of this decade and into the 2020s!


Homes for the Headlines


The global super-luxury market had a strong ending last year with New York's most expensive townhouse sale set to close for $81 million -- though not without its share of deal-drama! This year starts off with some exciting new listings sure to make headlines.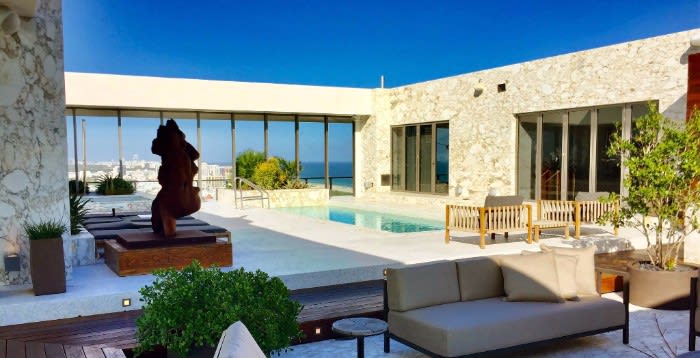 Private Terrace of a $65 Million Miami Penthouse


In Miami, a new $65 million listing of a penthouse with swooping, floating circular glass staircase and a 13,149 square foot terrace (!) has already been featured in the Wall Street Journal because of its interesting background (a sale at this price would break the previous $60 million record sale of the spectacular Faena penthouse by hedge fund manager Ken Griffin.)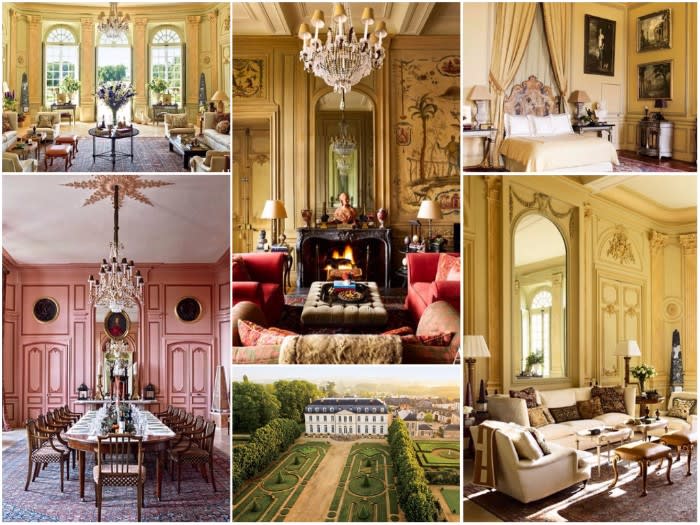 Timothy Corrigan's Chateau du Grand-Lucé for $11.4 Million
Photos: Architectural Digest


Another fascinating property currently on the market for $11.4 million is the extraordinary late 18th century, 45,000 square foot, Chateau du Grand-Lucé in France's Loire Valley, beautifully renovated by the owner, Los Angeles-based interior designer Timothy Corrigan, into a wonderful contemporary residence while keeping the original architectural grandeur.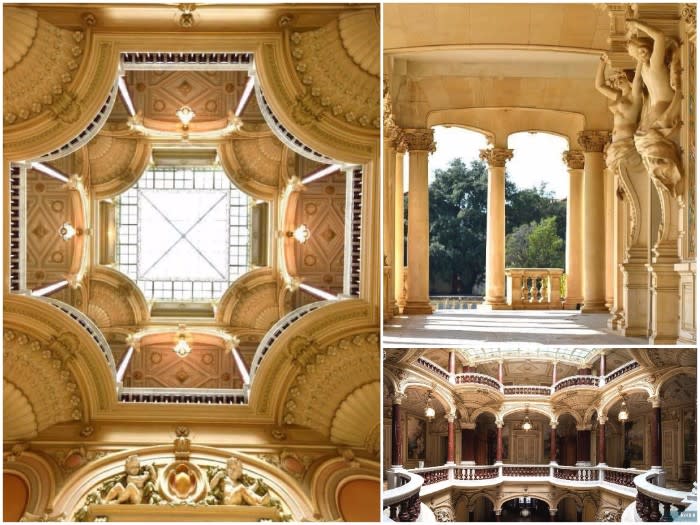 Chateau D'Aubiry for $13.7 Million
Photos: Le Bon Coin


And what may possibly be the most incredible fixer-upper ever is now listed for a mere $13.7 million - the exquisite Chateau D'Aubiry in the South of France. The Belle Epoque masterpiece features interior terraces with ornate balustrades, themed bedrooms, and frescoes by French painter Henry Perrault.


Bold, Futuristic Architecture



Louvre Abu Dhabi Designed by Jean Nouvel


From Silicon Valley to Abu Dhabi, 2017 will be an exciting year for architecture, as long-awaited, potentially game-changing buildings strip away their scaffolding and open their doors.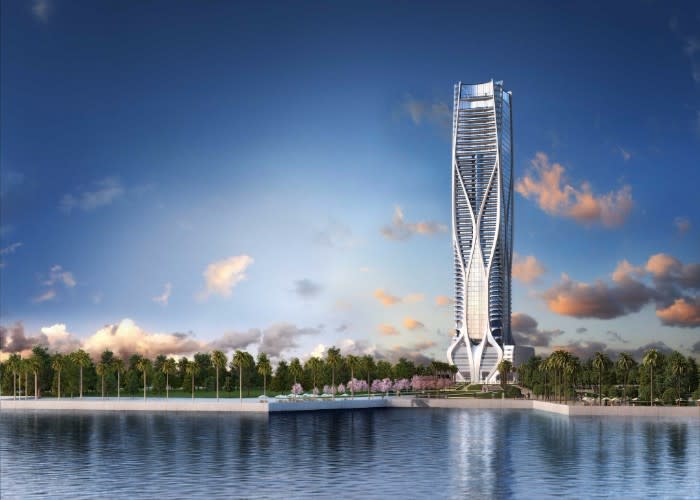 1000 Museum in Miami Designed by Zaha Hadid


In Curbed.com's recent highlight of upcoming projects for 2017, three I found particularly eye-catching are the sculptural 1000 Museum in Miami, designed by the late starchitect Zaha Hadid, the Jean Nouvel-designed Louvre Abu Dhabi with its "rain of light" roof, and of course Silicon Valley's futuristic "spaceship" Apple campus designed by Sir Norman Foster.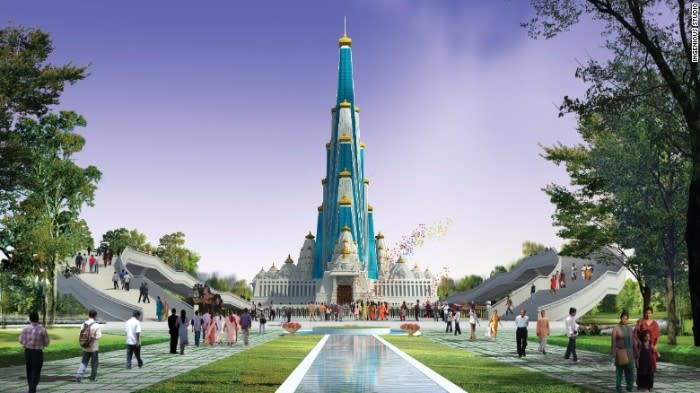 Vrindavan Chandrodaya Mandir in Uttar Pradesh will be 700 Feet Tall


And work is currently underway on the world's tallest religious skycraper a 700 foot tall Hindu temple arising in India. The earthquake-proof building's tiered silhouette is reminiscent of a rocket ship, rising 70 stories in the air.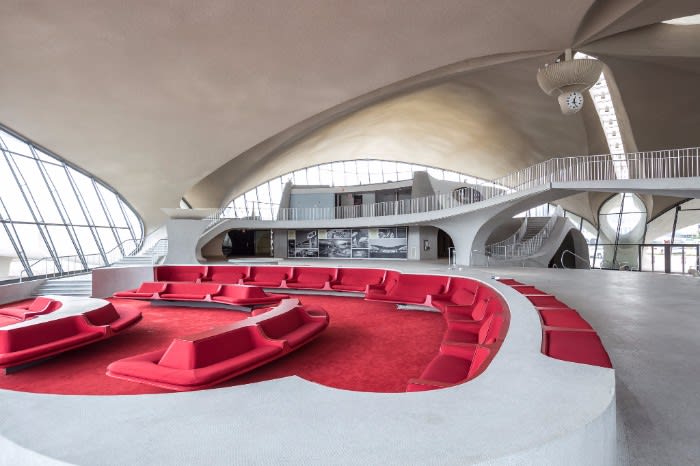 Eero Saarinen Designed the TWA FLight Center in New York


Of course, bold, futuristic architecture is not a recent invention, as you can see in a fascinating documentary that has just been released on starchitect of the '60s, Eero Saarinen, most famous for his visionary design of the TWA Flight Center at JFK International Airport.
Mission Rock Will Contain 8 Acres of Open Space and Parks


In San Francisco, the long-awaited Warriors Arena in Mission Bay is breaking ground this month. And the SF Giant's massive new Mission Rock development is taking shape next to AT&T Park, with 1.4 million square feet of office, retail and commercial space, 1,500 rental housing units, thousands of parking spaces, and 8 acres of parks.


Bold, futuristic design? No. But that additional housing is certainly needed. The China Basin Park is also being redesigned.


Hotel Megadeals



Ritz-Carlton San Francisco


The San Francisco hotel market continues to be quite strong. Nob Hill's stately Ritz-Carlton just sold for $300 million ($139 million more than its last sale only three years ago!) At about $892,000 per room, the price is higher than the Palace Hotel in NY or the Fairmont Hotel in SF on a per-room basis.


This follows the recent sale of the St. Regis Hotel to a Qatari investment fund for $175 million (or $673,000 per room.) Though these amounts are high, my analysis of the top 20 luxury hotel sales since 2014 reveals that this pricing is below the US average of approximately $1.18 million per room -- like the luxury real estate market, is our hotel market under-priced compared to other cities as well?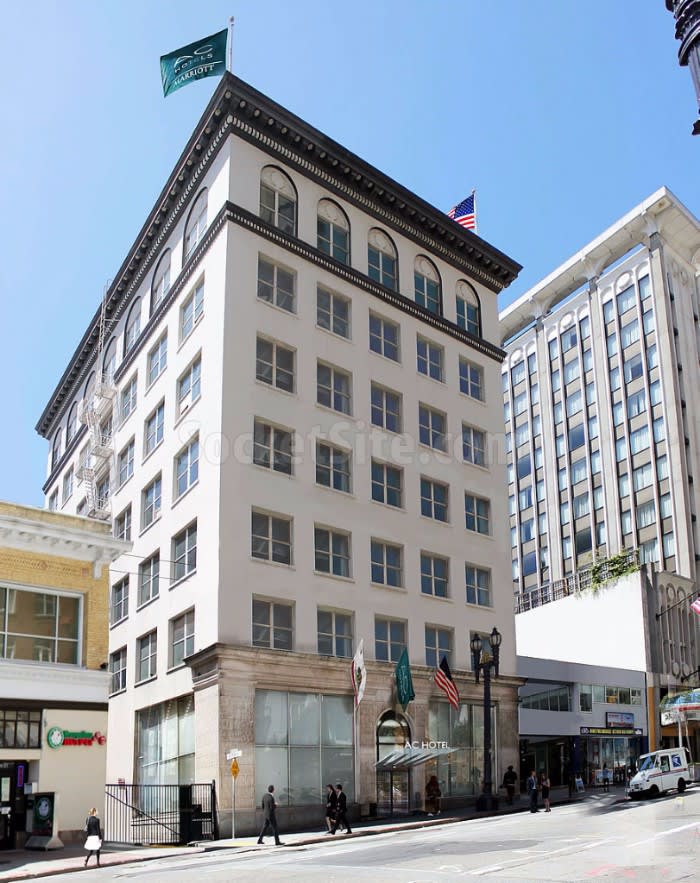 Renderings of AC Hotel at 425 Mason Street, SF


And the City's famed shopping mecca Union Square will be getting a new AC Hotel in the historic 1922 Willis Polk-designed Spring Valley Water Company Building at 425 Mason Street. Interestingly, proposed by Stanton Architecture, the building's original vestibule, clock, mural and vault door will be incorporated into the new hotel, which will include a new 750-square-foot lobby bar fronting Mason Street as well.


Two Estates and A Palace



The Chandler Estate in Windsor Park, Los Angeles


In the world of celebrity real estate, the 1913 Beaux-Arts mansion of the late Dorothy & Norman Chandler (as in Los Angeles' Chandler Pavilion and the Los Angeles Times) has come on the market asking $50 million.


Designed by legendary starchitect Julia Morgan (of Hearst Castle fame), it played to Presidents Eisenhower, Johnson, Nixon and Kennedy -- if those walls could talk! And speaking of Hollywood legends, the Mid-Century Palm springs home of industrialist turned movie producer Howard Hughes is now on the market for the first time in decades.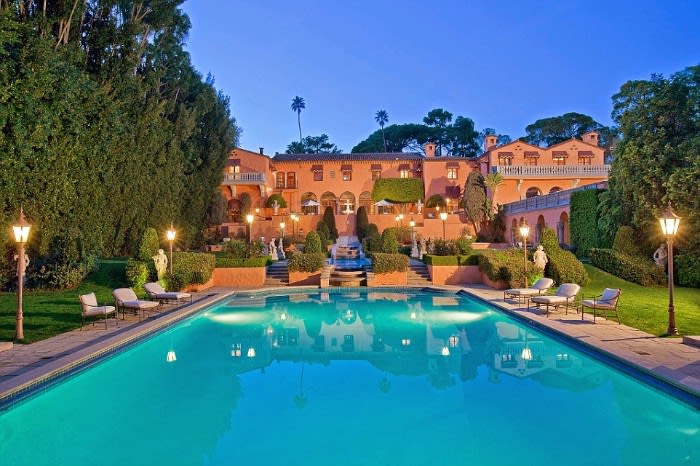 The William Randolph Hearst Estate in Beverly Hills for $195 Million


The 50,000 square foot William Randolph Hearst Estate in Beverly Hills is on the market for $195,000,000 making it currently the highest-priced listing in California!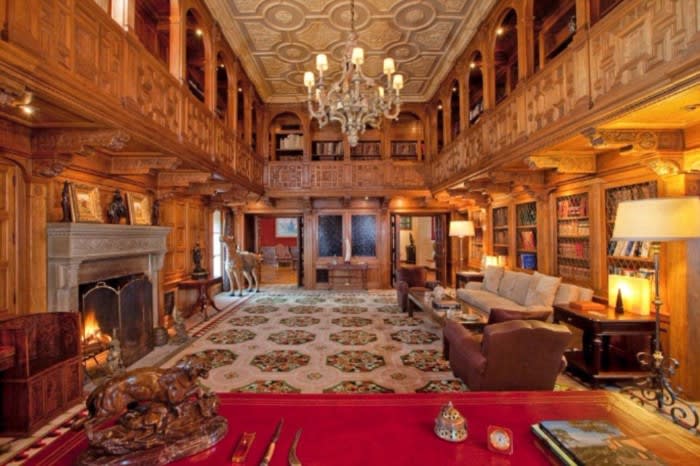 The William Randolph Hearst Estate in Beverly Hills for $195 Million


Designed by famed Hoover Dam architect of the time, Gordon Kauffman, it is at the epicenter of Hollywood history having been the scene on the filming for "The Godfather," "The Bodyguard," and host to countless A-list celebrities, royalty and high-profile figures.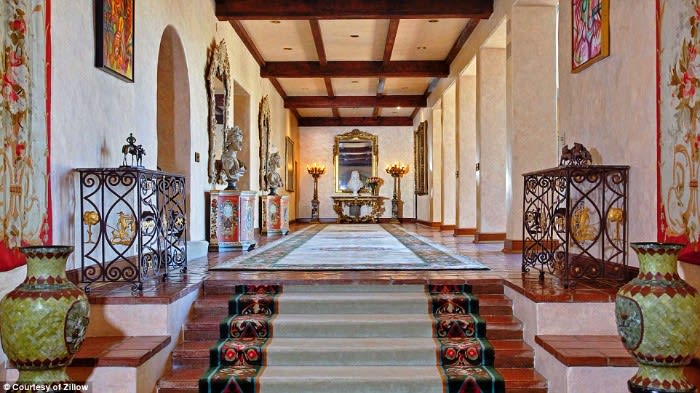 The William Randolph Hearst Estate in Beverly Hills for $195 Million


From the honeymooning Kennedys, to parties for Rihanna and Prince Albert of Monaco, the legendary Beverly House compound had become nearly as famous as those who have graced its rooms.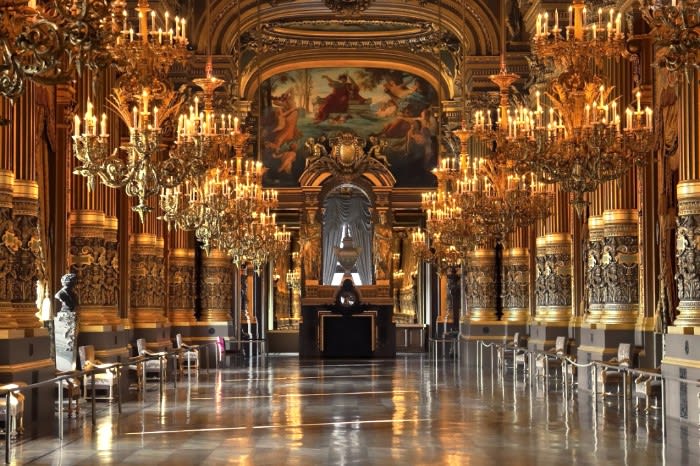 Interior of Buckingham Palace


I've seen a myriad of home renovations in recent years, ranging from small re-dos of kitchens and baths to major $50 million+ overhauls of some of San Francisco's most significant mansions.


And of course Beverly Hills, Manhattan, Paris and the world's other major international cities have seen their shares of over-the-top renovations...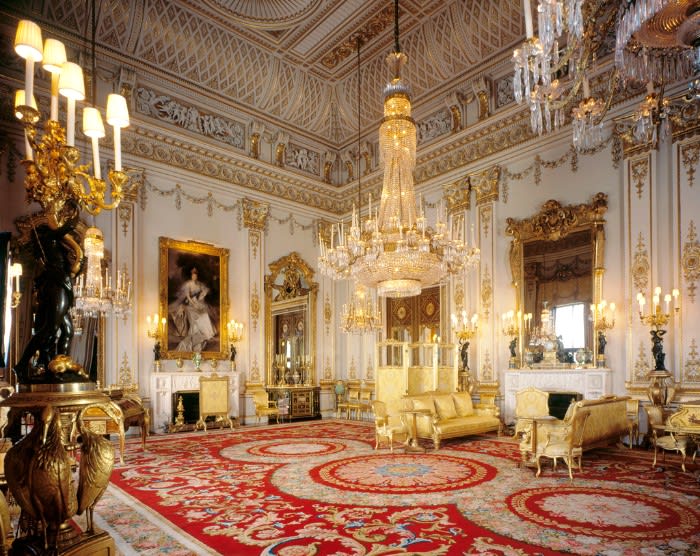 Interior of Buckingham Palace


But nothing comes close to the extraordinary upcoming $460,000,000 renovation, taking over 10 years (involving 100 miles of electrical cables, 5,000 light fixture and 500 toilets) of one of the most celebrated structures on the planet: Buckingham Palace!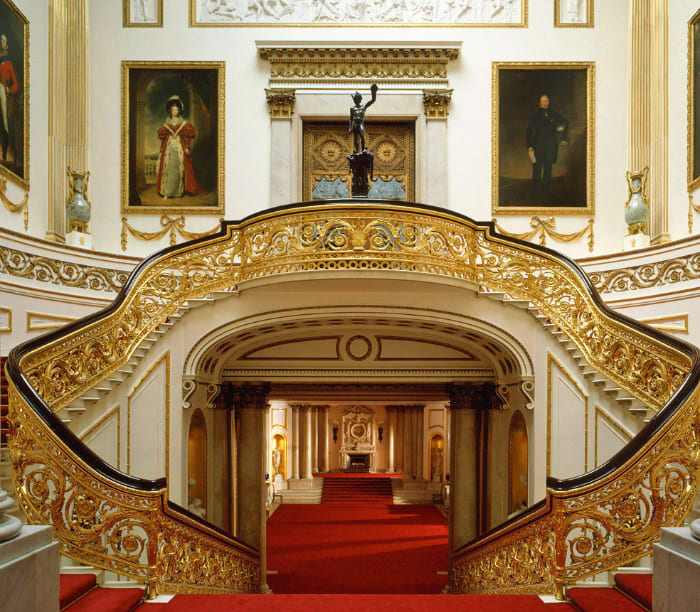 Interior of Buckingham Palace


It will also make the palace 40 percent more energy efficient and reduce its carbon footprint by roughly 554 tons every year. So next time you're considering a renovation, don't feel too badly, it could be worse, LoL!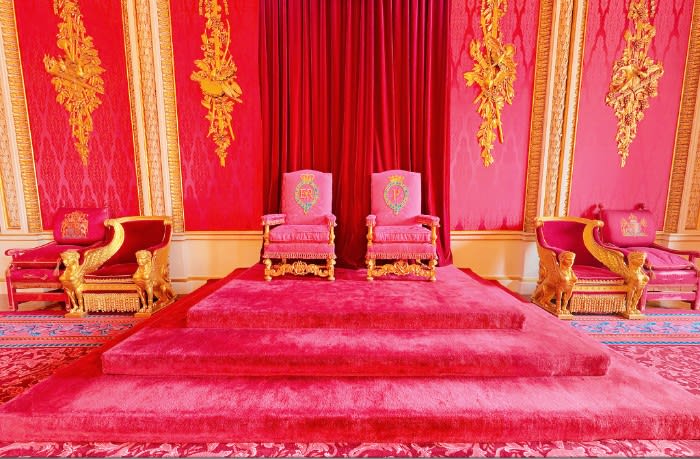 The Throne Room at Buckingham Palace


An Exciting Year Ahead!


As we head into a brand New Year, the San Francisco Bay Area continues it's amazing tradition as a world capital of philanthropy, with a plethora of events benefiting a wide array of humanitarian, cultural, medical causes.


I am delighted this month to be supporting the San Francisco Ballet's 2017 Opening Gala. I wish you and your loved ones a wonderful year in 2017 - and I look forward to seeing you around town in our magical City-by-the- Bay!