It has always been an axiom that the right address has been essential for entree into high society, even in our (Not-So)-Gilded Age.


So this month, with the global luxury market booming, I'll begin by asking: How does this affect the price of luxury real estate?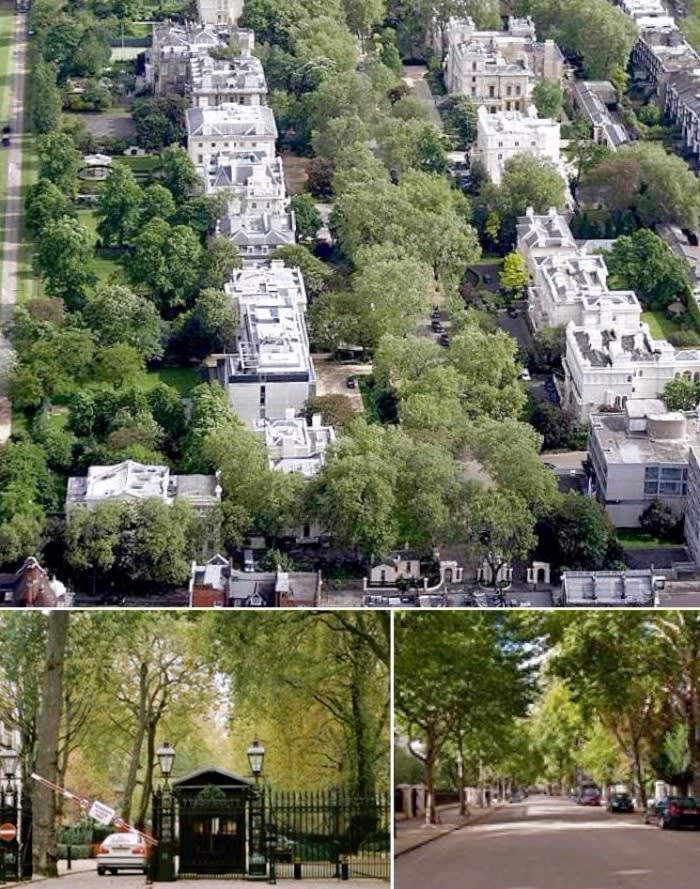 Kensington Palace Gardens is London's Gated Boulevard of Billionaires
(Prince William and Duchess Kate are Neighbors!)


Real Estate & High Society: The World's 10 Most Expensive Streets


Whether it's on Manhattan's Fifth Avenue, San Francisco's Gold Coast or in the Platinum Triangle of Beverly Hills, Bel Air and Holmby Hills in the United States...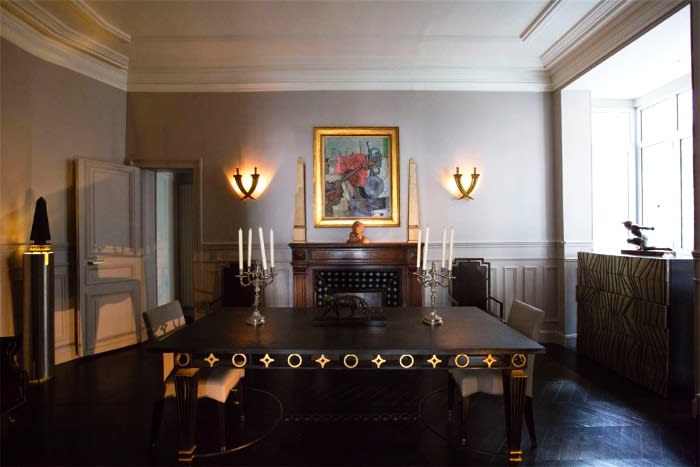 An Apartment on Avenue Montaigne, in Paris's "Golden Triangle," for $5,750,000
- see photos here -


... or whether it's London's Kensington Palace Gardens, Paris' fashionable Avenue Montaigne, or Hong Kong's Pollock's Path atop spectacular Victoria Peak -- an address on any of these elite streets ranks at the very pinnacle of real estate, and is considered one of the world's most valuable, as well as rapidly appreciating, assets.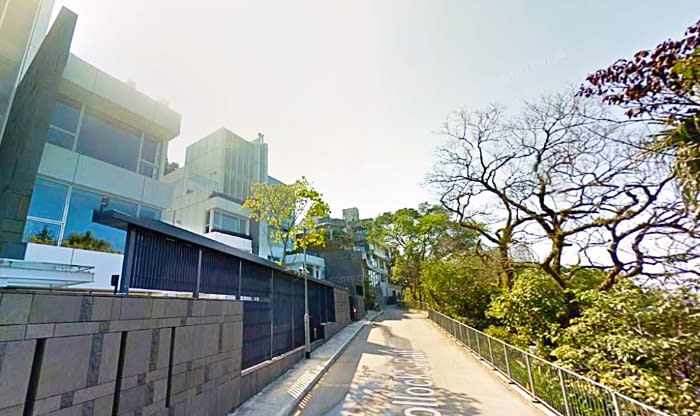 Pollock's Path on Victoria Peak, Hong Kong, is the World's Most Expensive Street


Here is a fascinating (and quite dishy!) list of the 10 most expensive streets in the world, and who lives on them.


Interestingly enough, based on my most recent analysis, San Francisco's Broadway Street (the "Gold Coast") would actually rank 5th at the current pricing!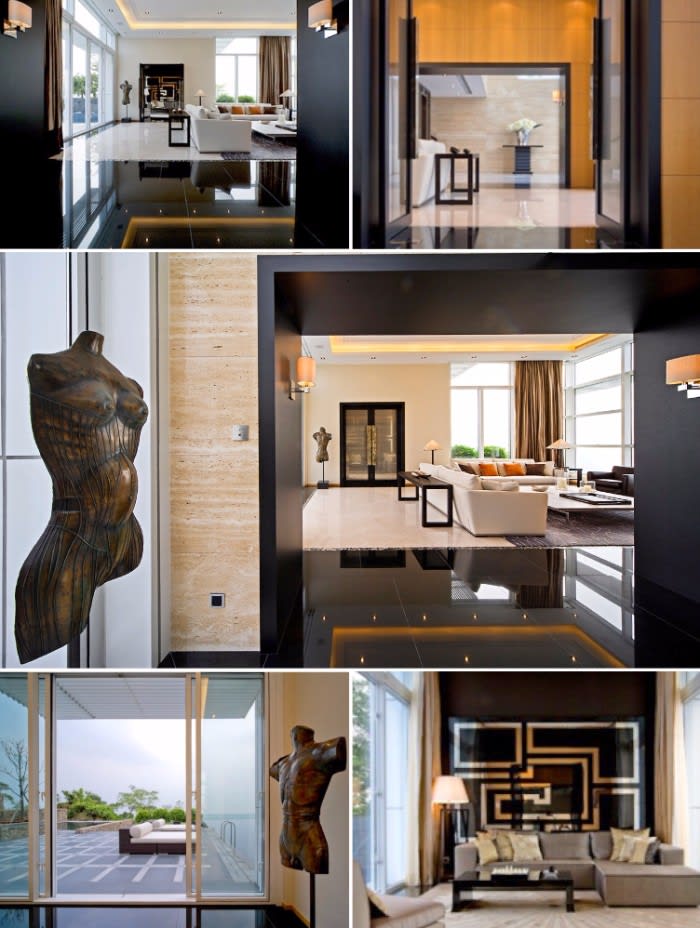 No. 10 Pollock's Path, Hong Kong, Sold for $103 Million in 2011
- photo: ulso tsang -


Pollock's Path in Hong Long is the world's most expensive street, with the price for an apartment currently starting at approximately $20 Million USD, and the highest price home currently available for approximately $103 Million USD.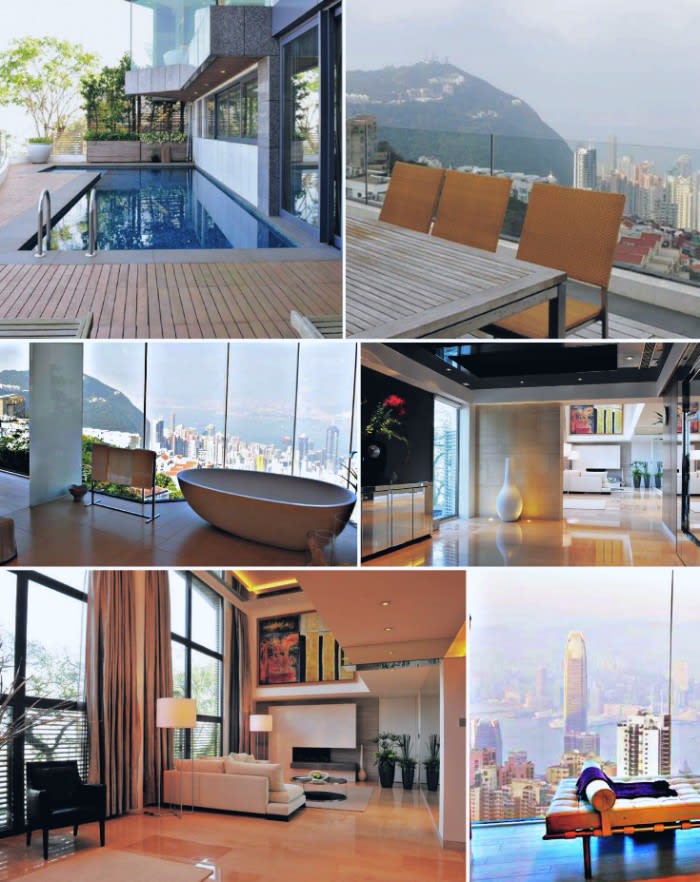 No. 7 Pollock's Path, Hong Kong, Available for Approximately $103 Million USD
- see more here -


The only other American street on this particular list is New York's Fifth Avenue, which ranks lower than San Francisco's Broadway.


Troy McMullen of the Financial Times recently detailed the fascinating history of this epicenter of the New York social world, starting in the real Gilded Age of the early 20th Century, leading through the over-the-top Eighties (the Faux-Gilded Age?), showing that today a good Fifth Avenue address can mean you've "arrived" into high society, just as it did over a century ago!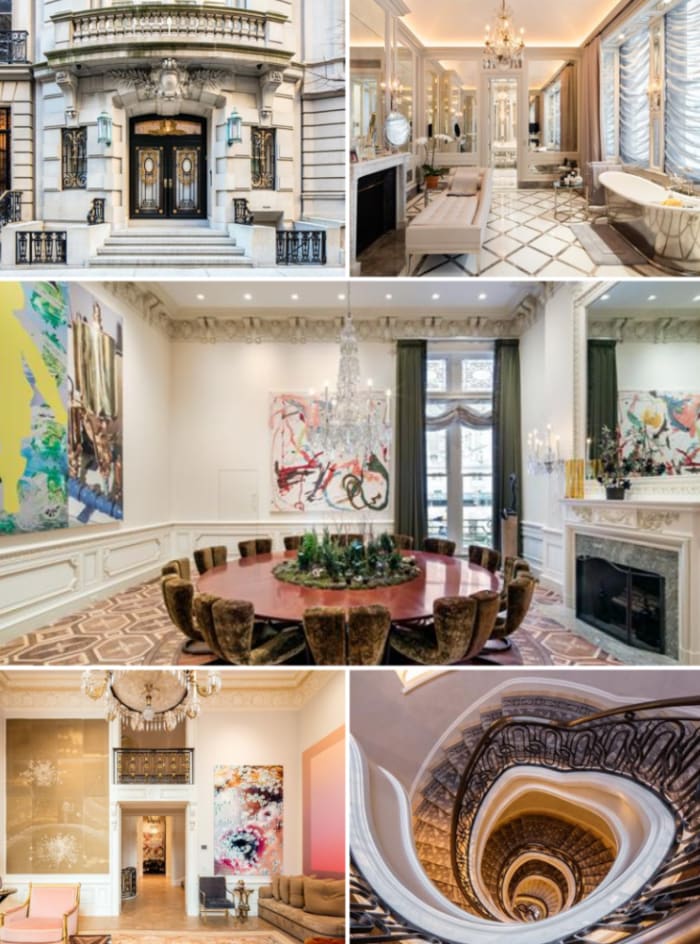 A 1903 Beaux-Arts Style Mansion at Fifth Avenue & E. 62nd for $84,500,000
- modlingroup.com -


Even after financial crashes and social turmoil, the value of historic homes on Fifth Avenue, Broadway Street, Avenue Montaigne, Pollock's Path and other "billionaire boulevards" have definitely held up over the decades.


So, will the right address be just as important (and valuable) going into the future? Absolutely! As the French (and I, being half-French and raised in Paris) have always said, the more things change, the more they remain the same!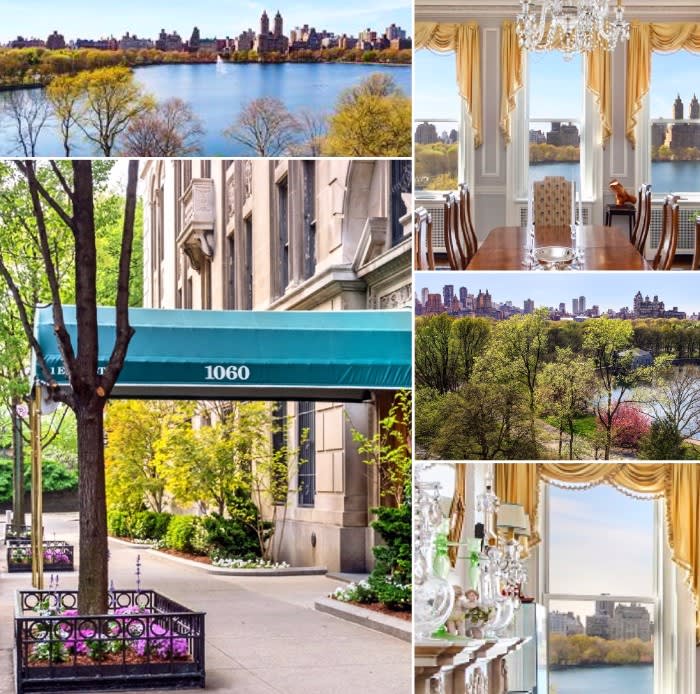 A Majestic 1929 Apartment at Fifth Avenue & E. 87th, for $73,800,000
- dollylenz.com -


The Global Super-Luxury Market Boom


The global luxury real estate market has seen a steady rise over the past five years, particularly in Monaco, where prices have increased an average of 28 percent over that time period.


In Germany, which already had a healthy housing market, prices have suddenly been accelerating in just the last few months. And Dubai's real estate market, with its high rental returns, is thriving once again among foreign investors after years of turbulence.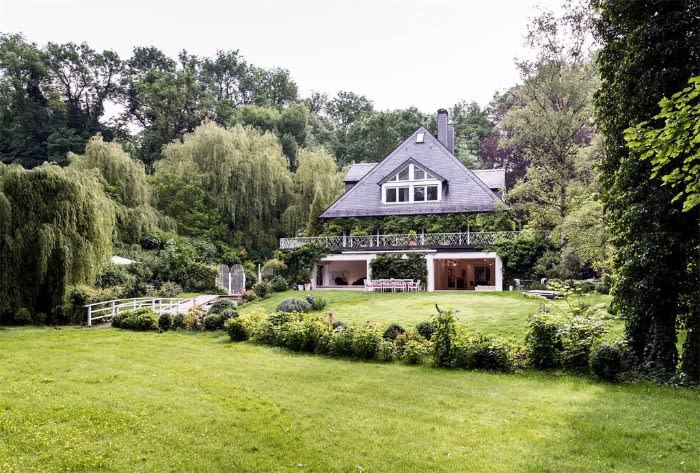 The Largest Property in Munich's Exclusive Herzogpark, for Over $60 Million
- see more here -


But nowhere has the super-luxury market been breaking as many sales records as in Los Angeles, where at least 10 homes over $30 million have sold this year.


The most recent -- "Mon Rêve", which you may remember reading about in my May 2016 newsletter, was purchased last month by Detroit Pistons owner Tom Gores for $100 million!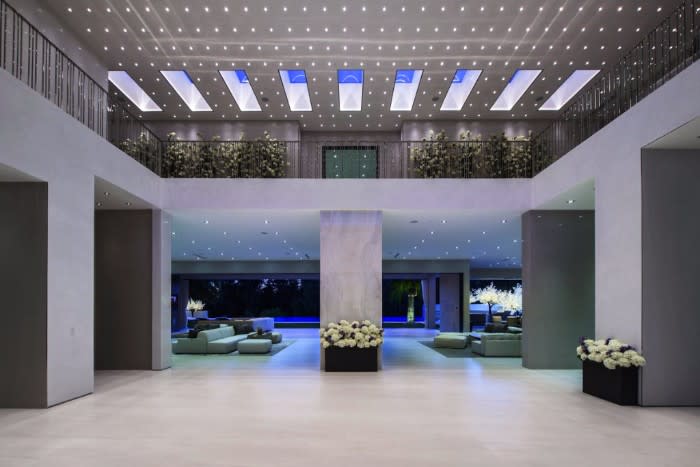 Mon Rêve in Holmby Hills Sold for $100 Million


The sale of the 30,000 square foot Holmby Hills mansion with 10 bedrooms, 20 bathrooms, a 10-car garage, an indoor waterfall that drops into a lap pool, beauty salon, wine room, massage room, movie theater (and a 5,300 square foot master suite, among other amenities) is the second 9-figure sale in LA this year as the super-luxury market continues strong.


Congratulations to Coldwell Banker Previews International agent Ginger Glass! So proud of my colleagues in Beverly Hills (I think you'll enjoy this fabulous video helicopter tour of iconic LA estates by another colleague, Christophe Choo.)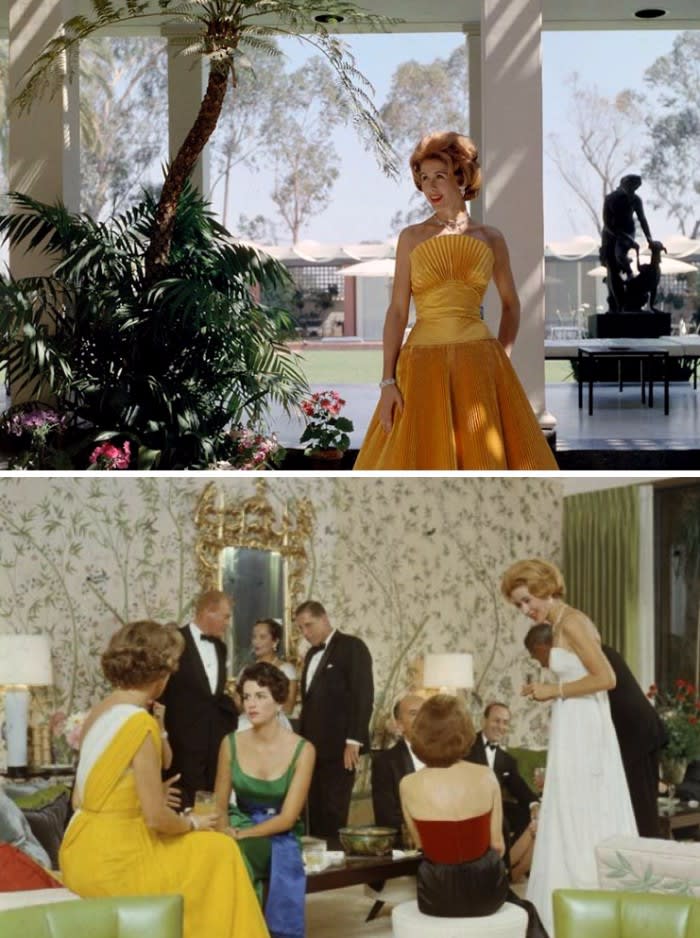 Betsy Bloomingdale (wearing Harry Winston jewels) at her Holmby Hills Home, 1959


Last week another important sale occurred when Tom Ford closed escrow on the late Betsy Bloomingdale's estate on Delfern Drive, just one-half mile from "Mon Rêve," for over $40 million.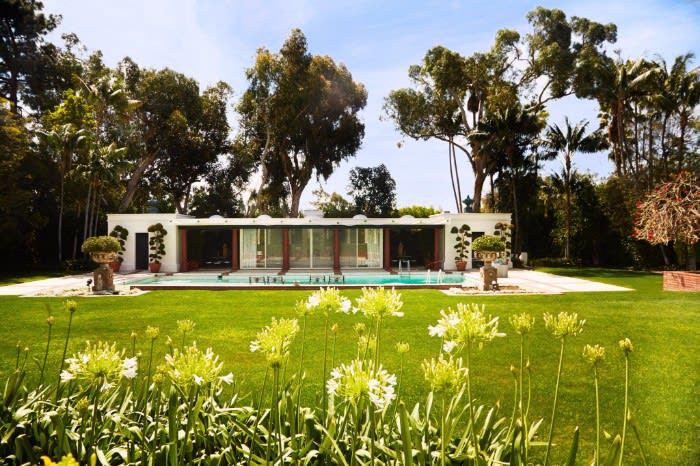 The Pool House at the $40+ Million Bloomingdale Estate


In 1959 legendary Hollywood designer William Haines renovated the 9,680 square foot home for Mr. and Mrs. Bloomingdale in the Hollywood Regency style, and for the next several decades it was one of the most famous homes on the international social circuit, location of some of the most glamorous parties of a now bygone era.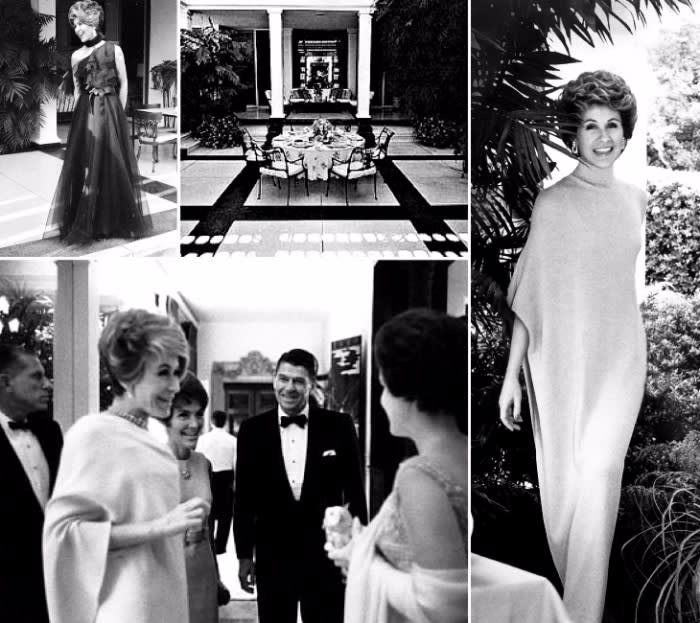 Betsy Bloomingdale at the Holmby Hills Home Over the Years


In the spring, Christies will be selling the contents of the home in its "Betsy Bloomingdale: A Life In Style" auction. I'm sure we'll be seeing more of this legendary house after Tom Ford puts his imprint on it!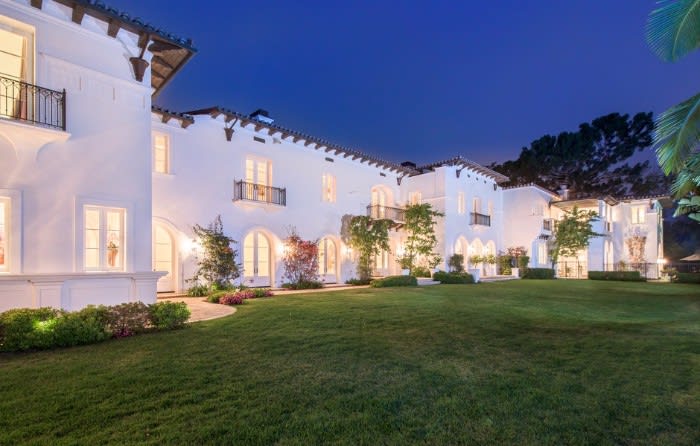 200 Delfern Drive in Holmby Hills, Available for $39,995,000


Incidentally, a spectacular Mediterranean estate at 200 Delfern Drive is currently on the market for $39,995,000. With one of the world's most famous designers living just a few doors down, you couldn't ask for a more "fashionable" address!


Meanwhile, on the East Coast, the latest list of the top 2016 sales in The Hamptons includes at least eight homes over $30 Million, including the $110 million sale of a 6.2 acre oceanfront estate by Houston gas billionaire Michael S. Smith that I told you about in my June newsletter.


Another sales record is about to be broken in Manhattan, with reports that 19 East 64th Street is in contract for $81 million, which will make it the most expensive townhouse to ever be sold in New York.


New Heights of Luxury



Rendering of Penthouse 95 at 432 Park Avenue, Available for $82 Million


In Manhattan, the big story to evolve in the super-luxury market this year has been the success of 432 Park Avenue, designed by Rafael Viñoly, which just unveiled its $82 Million penthouse.


While there have been approximately 25 sales over $30 Million in the City since January, incredibly 13 of them have been at this one building!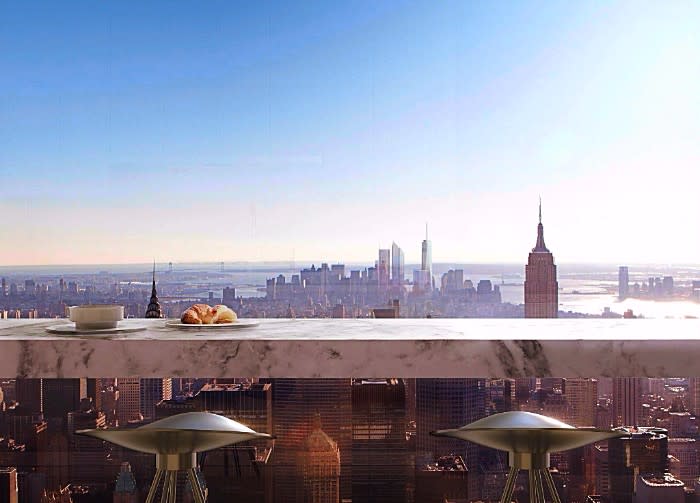 View from Penthouse 95 at 432 Park Avenue, Available for $82 Million


The 8,255 square foot, 95th floor penthouse is not only the highest apartment to be listed to date, but is also one of the few full-floor units remaining in the striking super-tall.


It has six bedrooms, seven bathrooms (including "his" and "hers" masters), 12-foot ceilings, a wood-burning fireplace, two powder rooms, a large library, and room for a grand piano.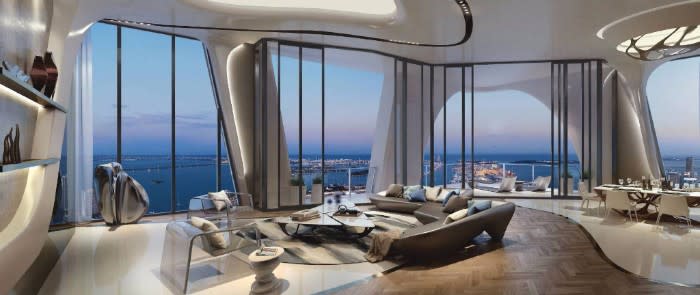 The Penthouse at One Thousand Museum in Miami for $50 Million


The $50 million Zaha Hadid-designed 1000 Museum Penthouse in Miami is an interesting comparison to the New York penthouse.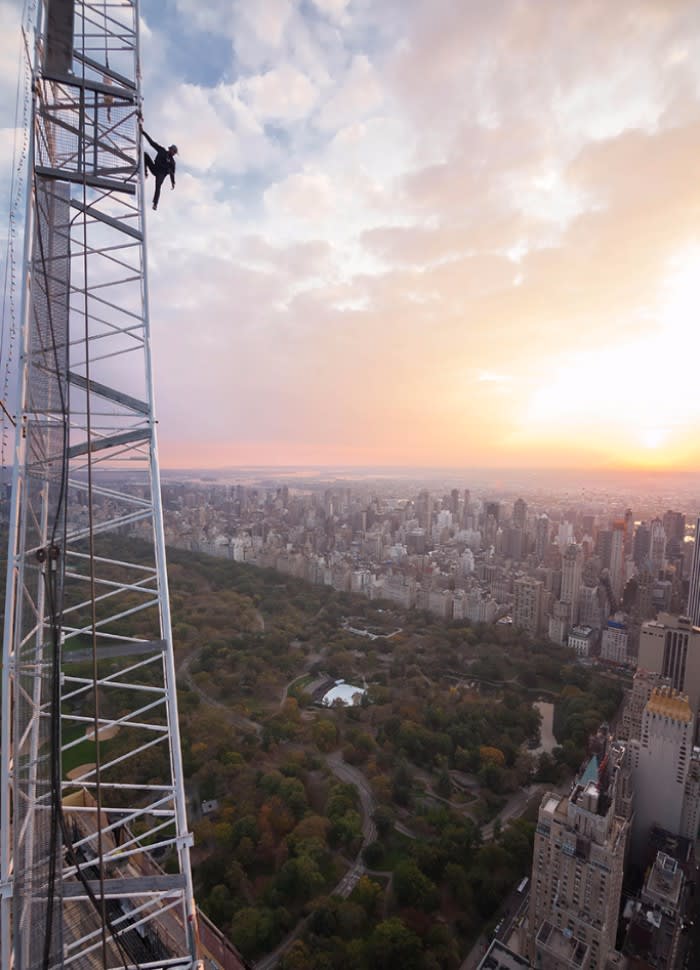 220 Central Park South, Under Construction
- photo: viktor thomas -


Daredevil photographer Viktor Thomas recently took some stunning photos with never-before-seen views from the top of New York's latest ultra-luxury skyscraper 220 Central Park South designed by Robert A.M. Stern, which features a $250,000,000 apartment.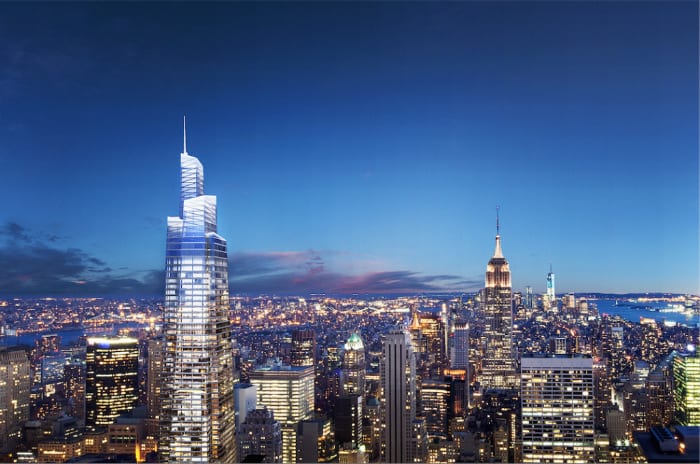 Rendering of One Vanderbilt


Lest you think all the new super-talls are only for luxury condos, the world-wide building boom continues on an ever-upward trajectory for office space as well, with the groundbreaking for One Vanderbilt, right next to Grand central Terminal in New York, which will be 1,401 feet tall and offer 1.6 million square feet of space. Here is a fascinating sneak peek inside.


Is the Year 2020 the Next 2000?



The 4th Revolution: AI, Robots, Bio-Pharma and VR is Evolving in the Bay Area


The Bay Area continues to cement its status as the world technology center with the opening of the World Economic Forum's Center for the Fourth Industrial Revolution in the City.


The new office, which will open in 2018, takes its name from the current thesis of founder Klaus Schwab, who believes the first three revolutions featured steam power, electricity, and computers, and that the new one involves sensors and artificial intelligence.


Interestingly, this think tank of the future will be located in the Presidio, where George Lucas's Industrial Light & Magic is collaborating with Magic Leap in a semi-secret lab to bring C-3PO, the world's most famous android artificial intelligence, into its new virtual reality system!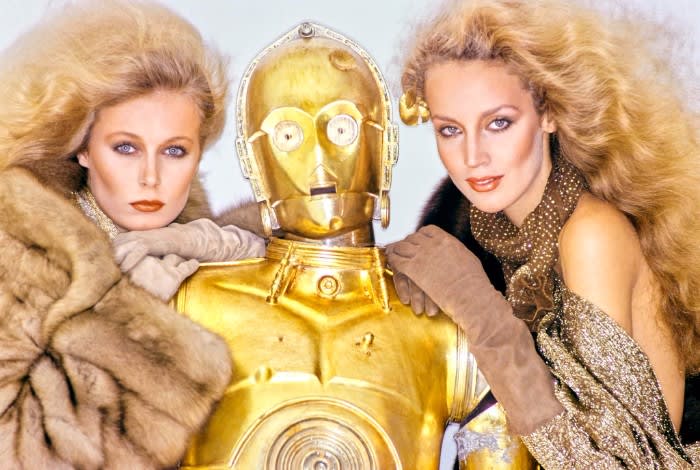 C-3PO (with Maria Hanson and Jerry Hall in 1977) Turns 40 Next Year
- photo: eisuke ishimuro for vogue, november 1977 -


This fascinating article compares the current state of Artificial Intelligence in 2016 to the early stages of the Internet in 1996, just before it became mainstream and created unprecedented changes in every phase of life and commerce (including real estate!).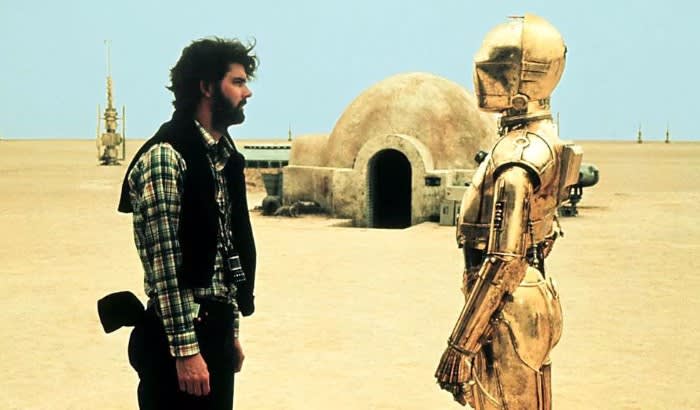 Bay Area Artist George Lucas Invented C-3PO 40 Years Ago -- Still an Inspiration Today


The combination of AI with the exponential progress in Virtual Reality, may make the year 2020 very different from today, as envisioned in this thought-provoking article theorizing people will spend a large amount of time in virtual-reality worlds in which they will compete, socialize, relax, be entertained and do business.


One field already expanding drastically because of new technology is biopharma, with the demand for bio-tech space currently booming, as evidenced by this latest Big Pharma mega-deal on the Peninsula. Thanks to startup incubators like Indiebio, located in the South of Market area, more world-changing companies are being formed here all the time.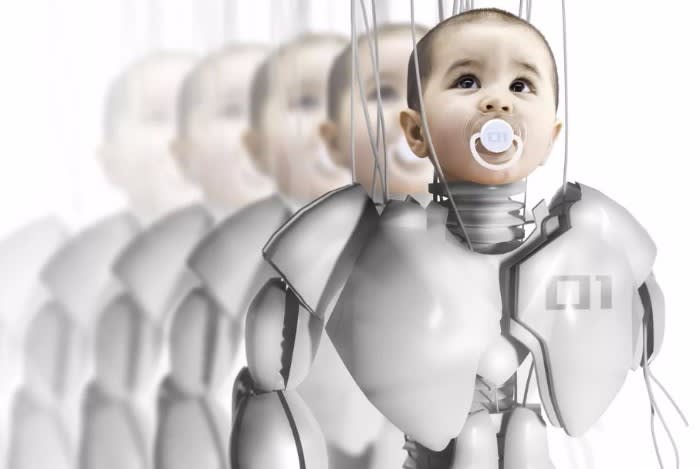 The Bay Area is Leading the Way in Biopharma


"Genetic Engineering & Biotechnology News" recently ranked the Bay Area -- with 63,158 jobs and 16.36 million square feet in lab space -- as the second most important biopharma region in the US, right behind Boston, though we are first in the amount of VC funding ($2.667 billion in 118 deals last year), and patents (9,559) received.


If a theory put forth by Ray Kurzweil is correct that, because of the Law of Accelerating Returns, the 21st century will achieve 1,000 times the progress of the 20th century, then we may be as blown away by 2030 as someone in the year 1750 would be by today -- hard to imagine, but will be extraordinary to observe!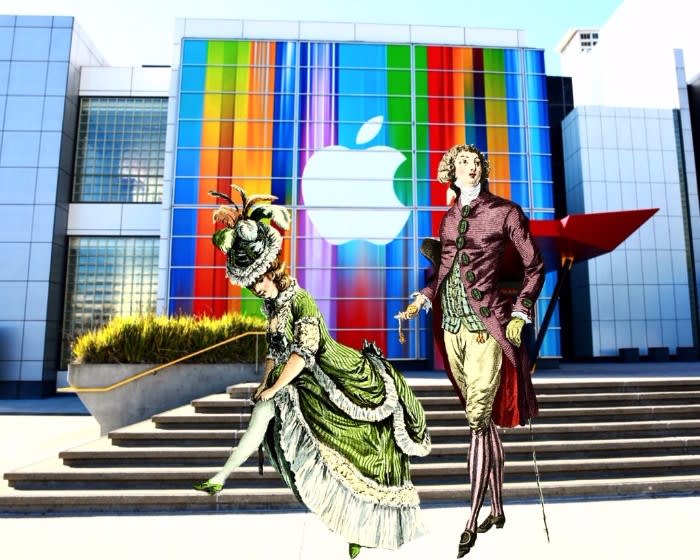 The 18th Century Meets the 21st Cetury in San Francisco


In real estate, however, we are already beginning to get a good idea of what 2020, 2030 and beyond will look like, as you'll see below...


The Bay Area Megalopolis



San Francisco in the 23rd Century, According to Star Trek
(how did they get those buildings past the planning department?)


San Francisco just made another list of the top 10 of most desirable cities in the world, while the entire region continues to be a top magnet for job seekers as well as job creators (with 14 of the Forbes 100 wealthiest Americans calling the Bay Area home.)


Billions of dollars are being pumped into the local economy to accommodate our new neighbors throughout the Bay Area, with the top 25 largest projects alone accounting for $15 billion in construction of new residential office, retail, hotel, hospital and transportation projects.


How does all of this affect the real estate market? Over the past year prices have actually stabilized or dipped slightly -- a healthy breather from the past five years of unprecedented appreciation, as evidenced by the 7.9% dip in new condo prices in San Francisco. Home prices have stabilized at all-time highs in the Bay Area.


And a new report by Cushman Wakefield shows that the tech bubble is unlikely to pop any time soon in the commercial market, with current demand for about 4,000,000 square feet ( 7.2 million square feet of new office space is currently under construction around the Bay Area -- with local employment just setting a record high the predictions are this will be readily absorbed.)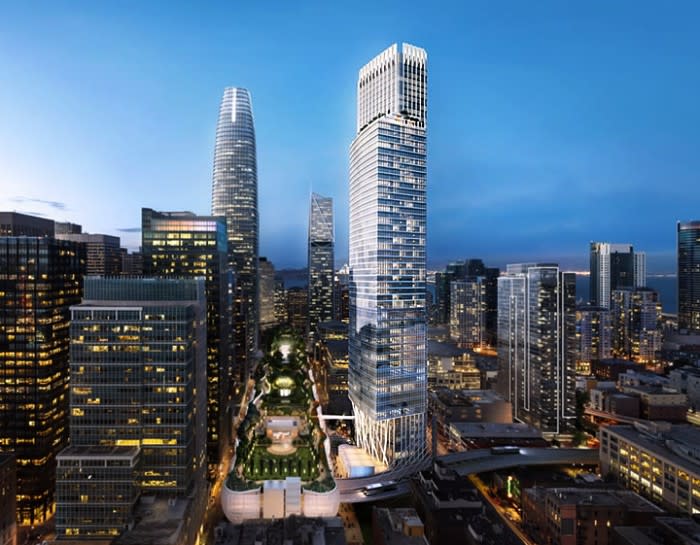 Rendering of Pelli Clarke Pelli's HIghrise at 546 Howard


The biggest building boom is taking place in San Francisco's luxury high-rise market (as I recently discussed in the London-based magazine "Country Life"), with the latest reveal being of the Pelli Clarke Pelli-designed 806 foot high tower at 546 Howard in the TransBay district , which will be the second highest residential tower in the City after the 910 foot tall Oceanside Center (which is set for occupancy in 2021.)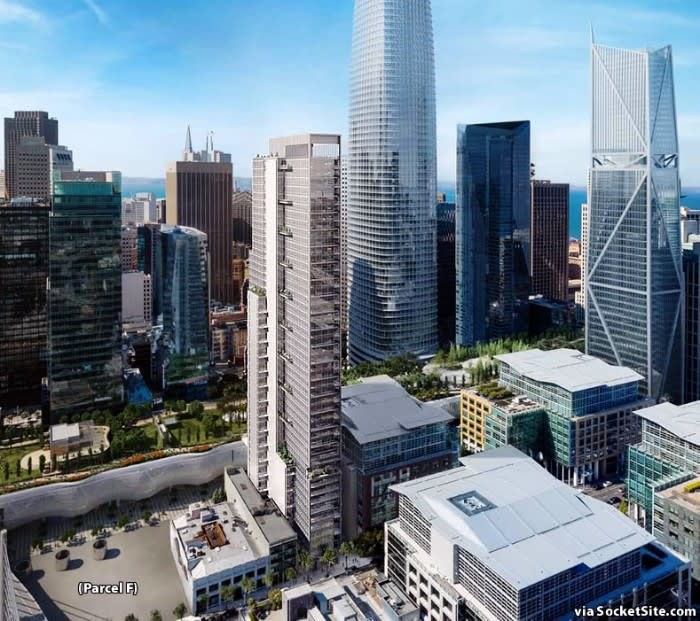 Rendering of Pelli Clarke Pelli's HIghrise at 546 Howard


On the same block, at 524 Howard, a super-slim 48-story residential tower with 334 condos and 3,900 square feet of retail space, is about to begin construction.


Meanwhile, development along the Van Ness corridor continues strong with the unveiling of a new tower designed by Skidmore-Owings-Merril, including 550 residential units and a 500,000 square foot adjacent building for the City. At Van Ness and Pine will be The Austin, an attractive 88-condo development designed by BDE & Arquitectonica. And 239 condos were just approved for 1001 Van Ness, the old KRON TV building, close to the new $2 billion CPMC Hospital.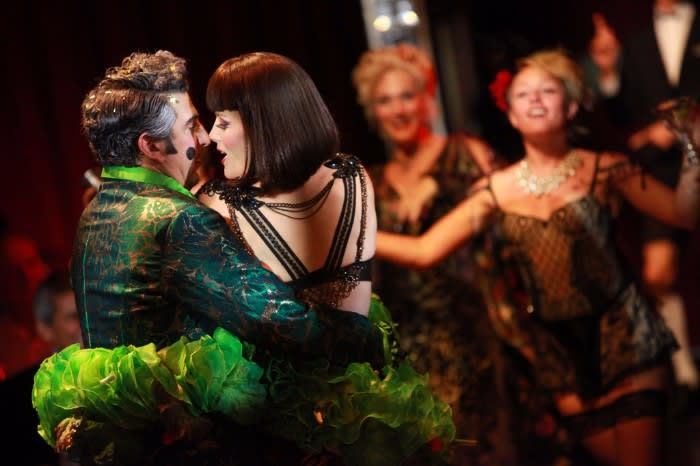 Teatro ZinZanni to Return to San Francisco in 2018


The Mid-Market area continues its transformation, with the striking new Handel Architects-designed residential project between 5th and 6th Streets featuring ground floor retail and 242 residential units. Another exciting new 25,000 square foot theater and 11 story hotel development is being planned on the City's North Waterfront by the long-running, ever-popular show Teatro ZinZanni.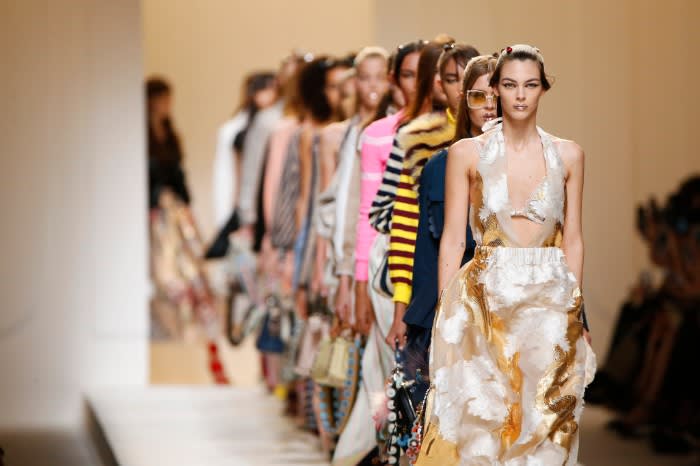 Fendi to Open Shop in San Francisco's Union Square in 2017
The Union Square retail market also remains quite strong, with the $250 million sale of the Macys Men's Store to Morgan Stanley (at $950 per square foot that is in line with Union Square prices.) And while I'm sad to see Prada has moved out of its Grant Street location, it's great to see that Fendi will be taking its place next year!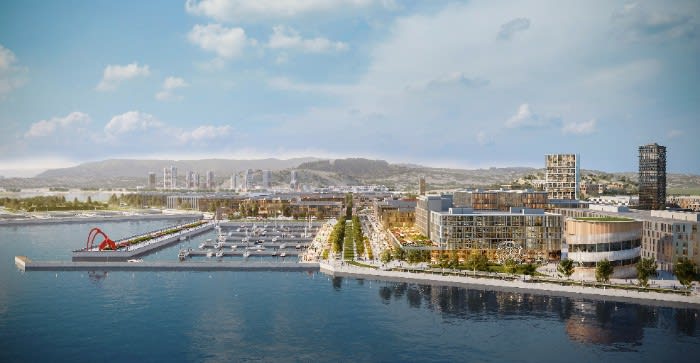 David Adjaye to Design Phase Two of the SF Shipyard


After exclusively reporting about it in my June newsletter, it's now making headlines that the newly redesigned San Francisco Shipyard on the southern waterfront has a new starchitect, David Adjaye, who most recently designed the National Museum of African American Culture and History in DC. Will be very exciting to see what he does.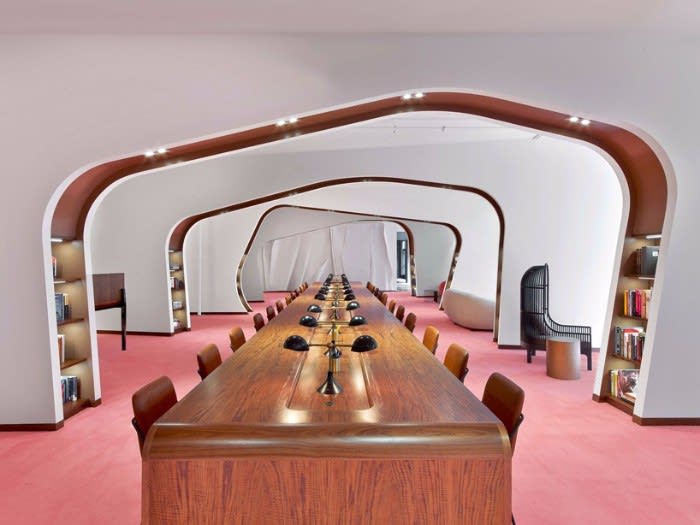 The "Library" At Dropbox, Designed by Rapt Studio


San Francisco also continues to be on the cutting edge in new office concepts, the latest being Canopy in Pacific Heights, by Amir Mortazavi, Yves Behar and Steve Mohebi, where members can take advantage of personalized concierge services, like food and dry cleaning delivery, while daily errands can be done by one of Canopy's on-staff runners. And Dropbox's innovative San Francisco headquarters features different "neighborhoods," creating office spaces we've never seen before.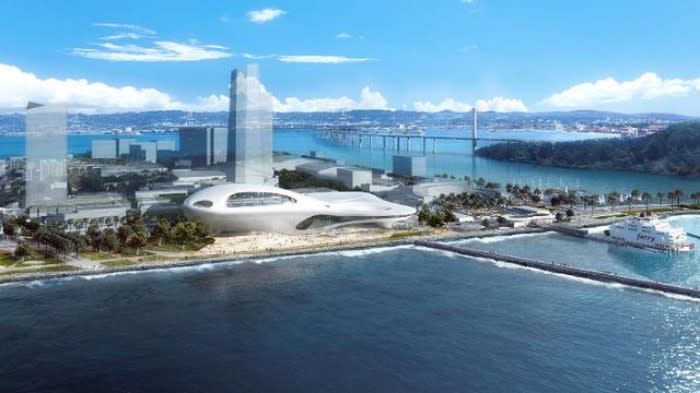 Rendering of the Lucas Museum of Narrative Art on Treasure Island


Looking ahead -- the City currently has 42,000 units in the pipeline for construction by 2042, from the futuristic Treasure Island development (with a possible iconic George Lucas Museum of Narrative Art!) to Lake Merced at the other edge of the City, along the Pacific Ocean. Absolutely incredible.


San Francisco's Hot "New "Neighborhood


I was delighted to be quoted in the latest Nob Hill Gazette -- when asked "What is the hot new neighborhood in San Francisco?"


My response? "It's really the hot old neighborhoods! Pacific Heights, Russian Hill and Nob Hill are garnering a lot of attention right now with their incredible architecture, great quality of life and some of the best views in the world!"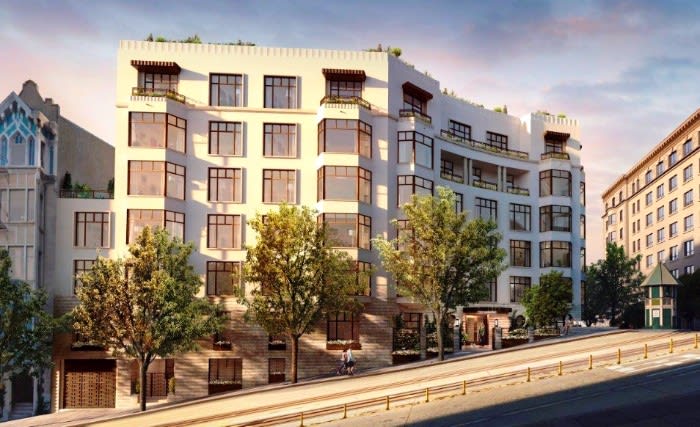 Rendering for 875 California, Designed by Robert Stern, on Nob Hill


Indeed it's fascinating to see the enduring and timeless appeal of San Francisco's most historic neighborhoods as we also see a whole new super-exciting San Francisco spring up in the South Of Market areas, from South Beach to Mission Bay and Dogpatch -- truly the best of both worlds in our wonderful City.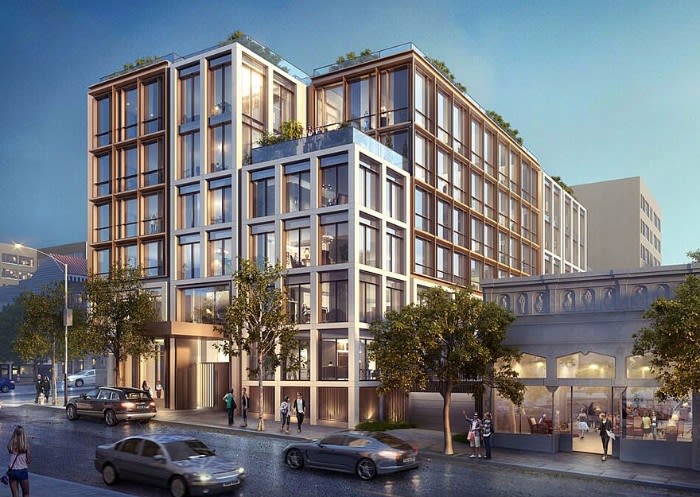 Rendering for a New Condo Development at Van Ness and Union


We are seeing the continuing trend of ultra-luxury new developments nestled into historic neighborhoods.


The Heights in venerable Pacific Heights now selling (at up to $3,800 per square foot!), the upcoming Robert Stern-designed Grosvenor development on stately Nob Hill, and the latest being the contemporary Handel Architect-designed new development in the popular Cow Hollow neighborhood.


Newest Architectural Trends



Like a Futuristic Chanel Boutique, the Nakahouse in LA, Available for $2.295 Million


Current architectural trends continue in the ultra-modern minimalist direction, as exemplified by this super-chic, Chanel-like, black and white award winning home in the Hollywood Hills.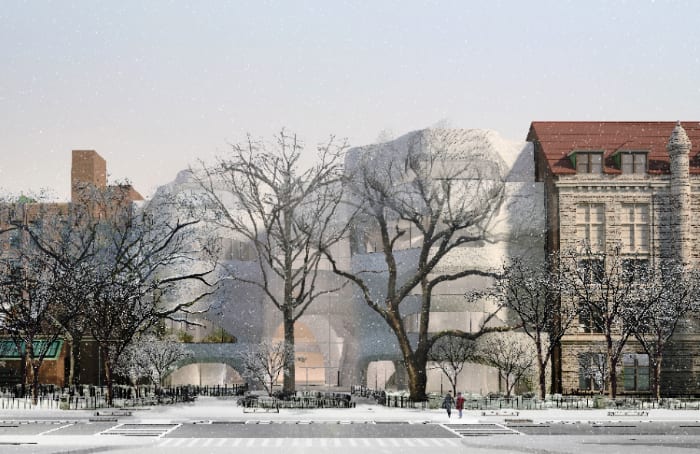 Rendering of the American Museum of Natural History


We are also seeing the re-invention of classical architectural icons juxtaposed with futuristic forms, such as the American Museum of Natural History's surreal new addition in New York. Designed by Davis Brody Bond of Studio Gang, the new wing, with its "curvilinear forms inspired by how materials are deposited over time in nature, like melting ice and slot canyons," is a radical departure from the 142-year-old institution's Gothic Revival-style architecture.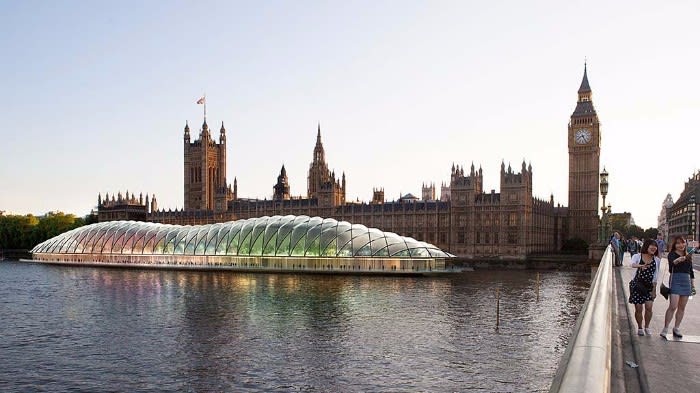 Rendering of the English Parliament's Temporary Space


This trend is pushed to new boundaries with the unprecedented proposal to move the English Parliament from Westminster Palace, where it has met since the 13th Century, to an abstractly shaped, undulating glass barge on Thames River during the four year renovation of the 1,100 room palace -- a stunning contrast of architectural styles never quite seen before!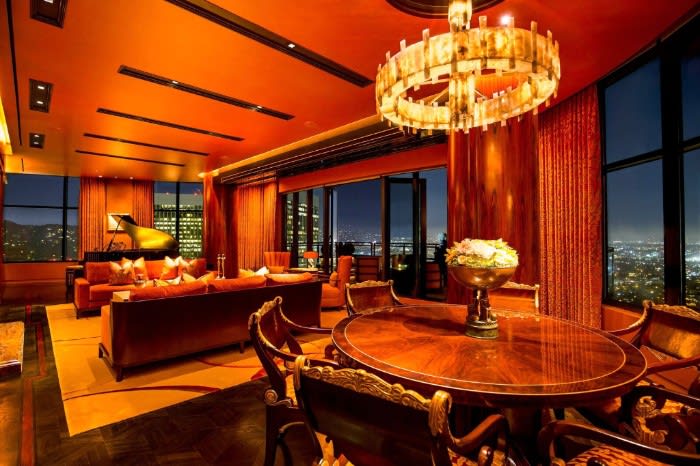 An Art Deco Penthouse at The Century for $29.9 Million


Although, as I've said before, the grandeur of classical architecture will never go out of style, as evidenced by this newly constructed, ornate manor for a Russian oligarch and this posh Art Deco penthouse at Los Angeles' tower The Century, owned by television producers David Crane ("Friends") and Jeffrey Klarik ("Mad About You") could be straight out of a 1930s movie set in Manhattan!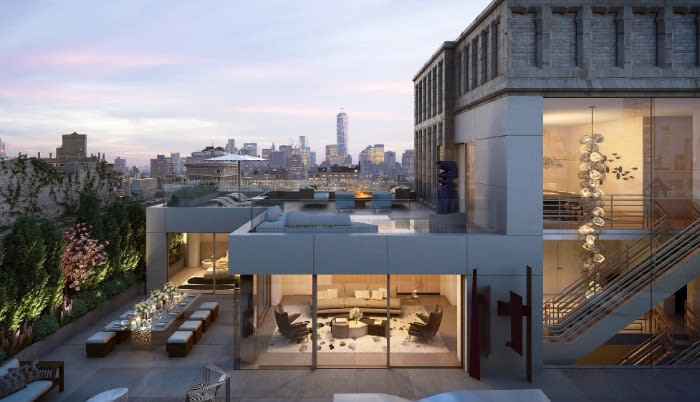 The 3-Story Penthouse at 215 5th Avenue for $68.5 Million


The new super-luxury $68.5 million penthouse of the architecturally stunning 212 Fifth Avenue in Manhattan will feature modernist interiors set against an iconic classical facade.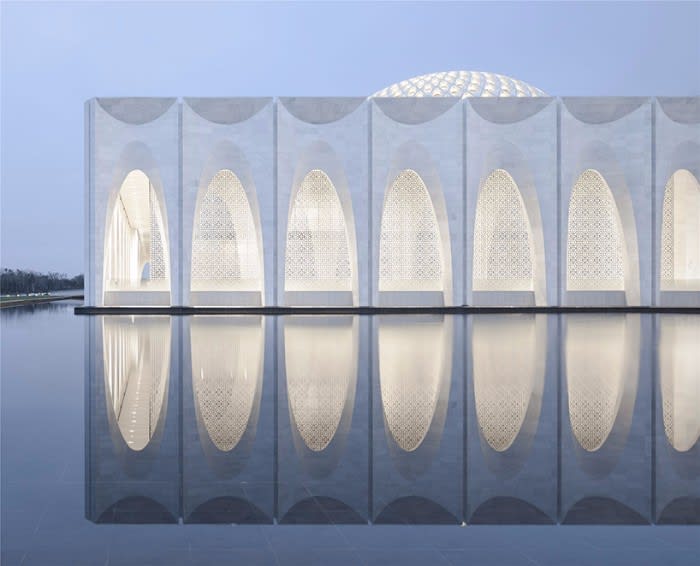 The Stunning Muslim Cultural Center in Dechang, China
The new Muslim Cultural Center in Dachang, China is a dramatic combination of traditional Mosque architecture with an abstract geometric design.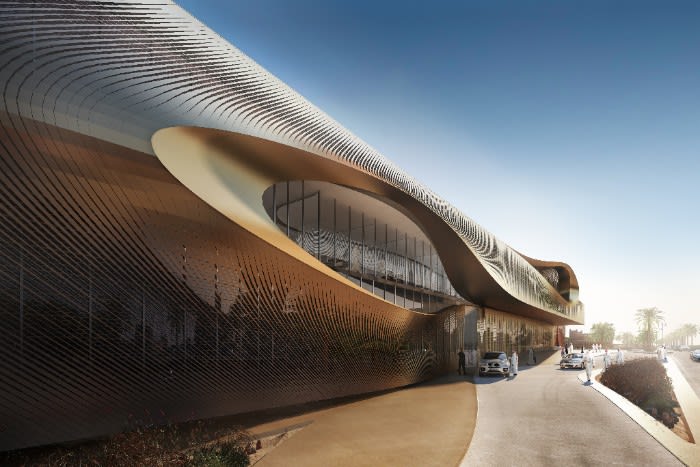 The Urban Heritage Administration Center in Saudi Arabia
And it's wonderful to see the legacy of the late, legendary starchitect Zaha Hadid continue with the building of the Urban Heritage Administration Center in Diriyah, Saudi Arabia, where its historic district is an UNESO World Heritage-listed site and includes the surrounding Wadi Hanifah Valley -- again a fascinating melding of ancient forms with a super-modern sensibility:


According to the firm "The design relates to Diriyah's local vernacular, not through mimicry or a limiting adherence to references of the past, but by developing a deeper understanding of its traditions and composition -- expressed in a contemporary interpretation informed by the same natural forces that defined Diryah's historical architecture."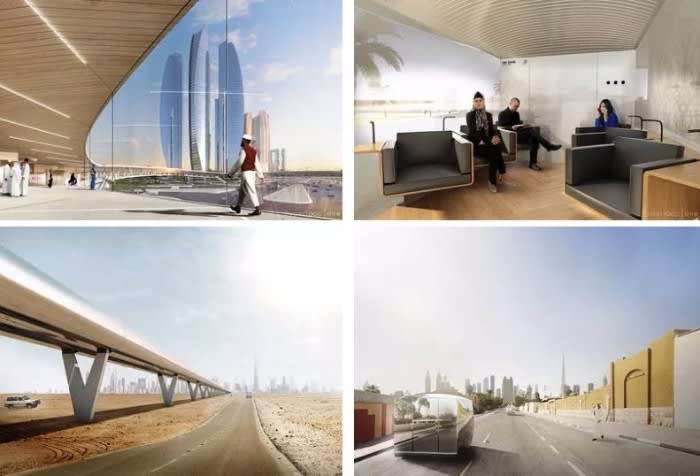 Renderings of the Dubai-Abu Dhabi Hyperloop One


Also in the Middle East, the world's first Hyperloop connecting Dubai and Abu Dhabi is currently being designed by internationally-acclaimed architect Bjarke Ingels in partnership with Hyperloop One (founded in California by Shervin Pishevar and Josh Giegel). Its air-cushioned pods are to be propelled at super high speeds through vacuum tubes that will theoretically cut the 1.5 hour trip down to 15 minutes!


Celebrity Real Estate Around The World



Jackie Kennedy's Georgetown Mansion, Available for $8.995 Million


The world of celebrity real estate has seen a number of fascinating properties, including the former Georgetown mansion (built 1794) of Jacqueline Kennedy Onassis, her home before moving to Manhattan


The latest new celebrity favorite in New York appears to be the Sir Norman Foster-designed mid-town tower with George and Amal Clooney as well as their pals Cindy Crawford and Rande Gerber.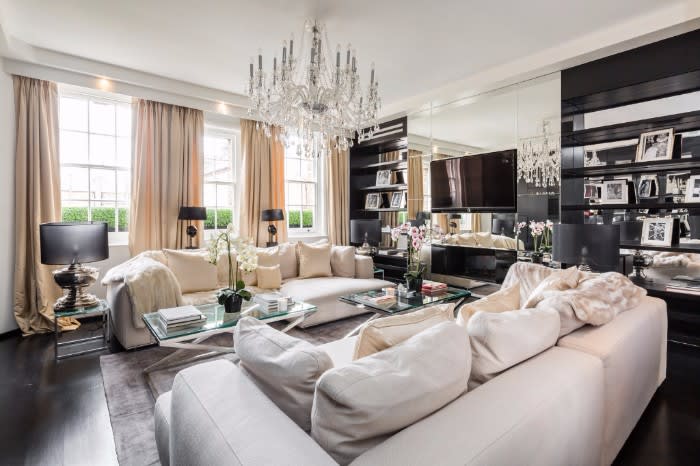 Alexander McQueen's Duplex Penthouse in Mayfair for $10.8 Million


Alexander McQueen's London penthouse in Mayfair is now on the market for approximately $10.8 million, and fully decorated by Paul Davies in homage to the late designer, who died before being able to move in.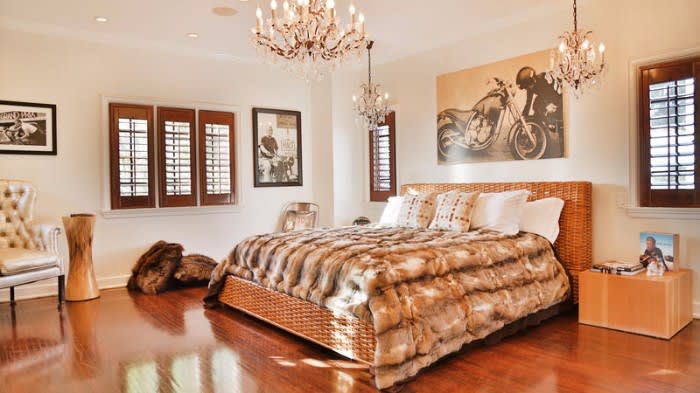 Christian Audigier's 1920s Home in Windsor Square for $3.299 Million


The Los Angeles home of another deceased fashion designer, Christian Audigier (known best for the Ed Hardy line), is also on the market. Located in Windsor Square, the charming 1920s English Tudor-style home is asking $3.299 million.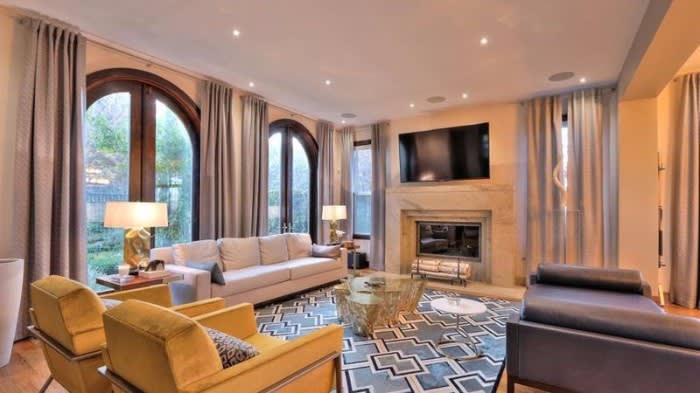 Colin Kaepernick's San Jose Home for $2.895 Million


Lastly, in San Jose the 49ers' controversial quarterback Colin Kaepernick has put his four-bedroom home on the market for $2.895 million, a sign that his days in San Francisco just may be numbered.


San Francisco Bay Area Holiday Season



Julia Milner and Yuri Milner at The Breakthrough Prize


As we head into this holiday season in our magical City-by-the-Bay (as the late, great Chronicle columnist Herb Caen once famously said: "Heaven may be wonderful, but it's not San Francisco!"), there's much to be thankful for as the non-stop swirl of fundraisers for worthy causes and spectacular entertainment events continue.


The biggest event is the annual Breakthrough Prize, held at NASA Ames Research Center on December 4th, to honor those at the forefront of the fundamental physics, life sciences and mathematics field. The nationally televised event is attended by Sergey Brin, Anne Wojcicki, Yuri Milner and Julia Milner, Mark Zuckerberg and Dr. Priscilla Chan, Graydon Carter, Morgan Freeman, Alicia Keys, Jeremy Irons, Vin Diesel, will.i.am, and a slew of other VIPs.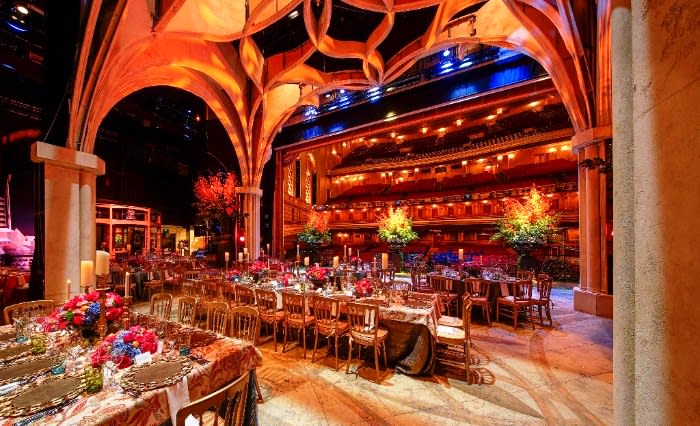 An Evening on the Stage of the San Francisco Opera


From the star-studded REAF Help Is On The Way For The Holidays Concert (benefiting at-risk youth, feeding the needy and supporting HIV/ AIDS programs), to the San Francisco Opera's spectacular "Evening on the Stage," and the wonderful Sama [Un]Gala which raises funds to end global poverty (and those events are all on one night -- December 5th!), I am honored to be a part of this incredible community.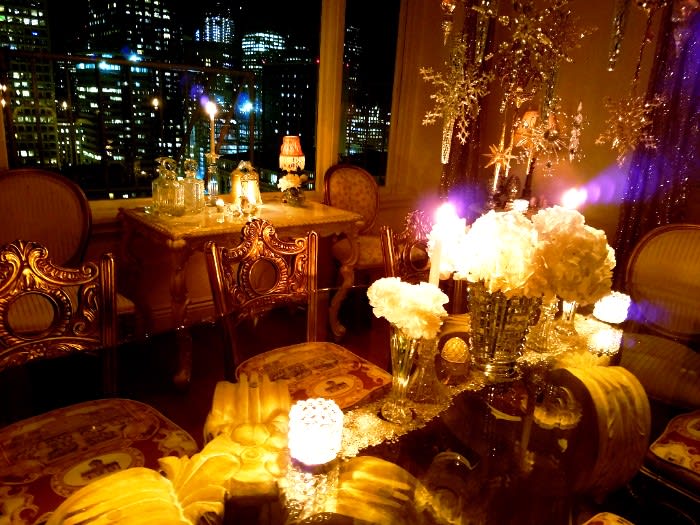 From My Table To Yours, Wishing You a Happy Holiday Season


It's been a fabulous 2016, and an extraordinary 24-year journey since I started my real estate career in 1992. My deepest thanks to all my wonderful friends and family who have supported me over the years, and to my amazing clients who have entrusted me with your business.


Wishing you and your loved ones a most Joyous Holiday Season!