The past year has been an extraordinary one for San Francisco, with records broken, expectations exceeded and new surprises in culture, business, technology and real estate coming our way every month!


So as I look into my Crystal Ball, what do I see for 2015? Here are some exciting trends.

Kate Beckinsale and Elon Musk at the Breakthrough Prize

Hollywood Comes to Silicon Valley

The growing merger of the media and entertainment worlds with high-tech accelerated in 2014, and will certainly continue next year.


This was recently highlighted by a fascinating mix of Hollywood and tech stars at the 2nd Annual Breakthrough Prize, celebrating leaders in science at an Oscars-like Gala at NASA Ames Research Center in Mountain View. There you could see Cameron Diaz, Kate Bekinsale, Jon Hamm and Benedict Cumberbatch mingling with the likes of Mark Zuckerberg, Elon Musk, Sergey Brin and Jeremy Stoppelman, along with Vanessa Getty, Denise Hale, Ehud Barak, Rupert Murdoch, and Gavin Newsom!


In 2015 there will be at least three major reality shows filming throughout the Bay Area, covering the worlds of venture capital, wealth, and real estate. With so many camera crews around town, be sure to leave the house camera-ready, you just might get discovered!

A New Architectural Icon at 8 Octavia

Architectural Innovation
After playing it safe for too many years, developers are now offering more innovative designs for San Francisco's ever evolving skyline.

I love the striking new 8 Octavia building developed by DDG Partners and DM Development with starchitect Stanley Saitowitz, with its unique louvered facade. The slim, vertical louvers reach the full height of each floor and work to modulate natural light, views, and interior comfort. They also improve energy efficiency.
The Dramatic Louvers of 8 Octavia

The interior of the building is designed with just as much thought and innovation, with beautiful flooring from a Benedictine monastery in Austria, keyless entry, a remote doorman system that is the first of its kind in San Francisco, and built-in Nest thermostats, among other features.


Plans for a new Transbay office tower feature the most stunning balconies the City has ever seen. And architect Jeanne Gang's fascinating new twisty South Beach tower will become a new architectural icon.


Forms and shapes continue to evolve in New York as well. Recent examples are this fascinating "Floating Park," and the world's thinnest highrise.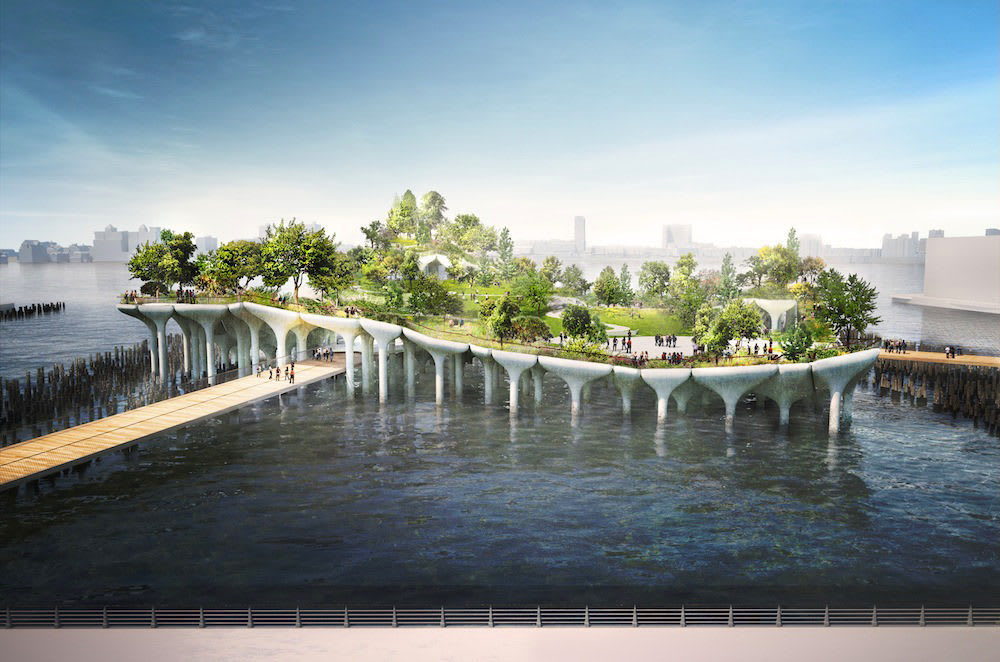 Plans for a Floating Park in New York's Hudson River

More Tech "Disruption"
On the technology front, expect more disruption of fields as diverse as health, energy, e-commerce and even real estate!


A thought-provoking outlook on technological trends for 2015 was recently published by The Futurist, writing about the effects of the upcoming artificial intelligence on society, to "swallowable sensors" to monitor health and extend life span!

Danielle Fong, Meredith Perry, and Elizabeth Holmes

I'm fascinated by LightSail Energy's approach to clean and economical energy storage, and uBeam's technology of ultrasonic wireless battery charging. Theranos is starting a small revolution in healthcare with its fast, affordable blood testing services. It's a great sign for the culture of Silicon Valley that all three of these companies are led by female founders (Danielle Fong, Meredith Perry, and Elizabeth Holmes).


Other tech firms expected to make a huge impact in 2015? In the financial sector, there's Lending Club, which was the year's biggest tech IPO and is set to become a major challenge to big banks.


Kara Swisher and Walt Mossberg (Recode), Jessica Lessin (The Information),
and Jason Calacanis (Inside)


In media, Recode leads the way for the most reliable tech news, The Information is setting a new standard for coverage of tech business and investment, and Inside is reinventing the way we find news on our mobile devices.


And in real estate, Nextdoor is providing a major service for uniting neighbors and neighborhoods, while Opendoor is helping homeowners in Arizona sell their homes in a process that takes as little as three days.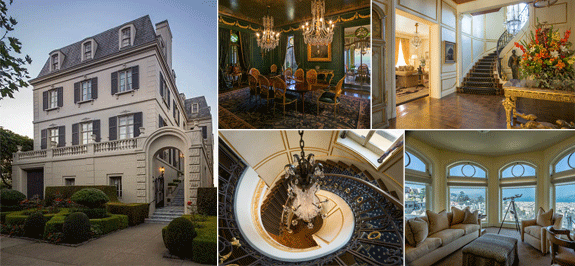 The Highest Sale in SF for 2014 - $23.5 Million on Pacific Ave

San Francisco Real Estate Trends
You may have seen the recent headlines stating that "San Francisco surges past L.A. as home to 'ultra rich.'" With the stock market at record highs, as well as record levels of employment in the City, it's no surprise that prices for luxury homes are at new highs, as well as median home prices. I myself was pleased to represent the fifth highest sale in the Bay Area of the extraordinary Tobin Clark Estate for $22,800,000.


New development condo sales should continue to break records, with the average price for penthouses in new luxury buildings surpassing $2,000 per square foot, and units at the $100,000,000 TIC conversion of the historic Park Lane on Nob Hill continuing to sell.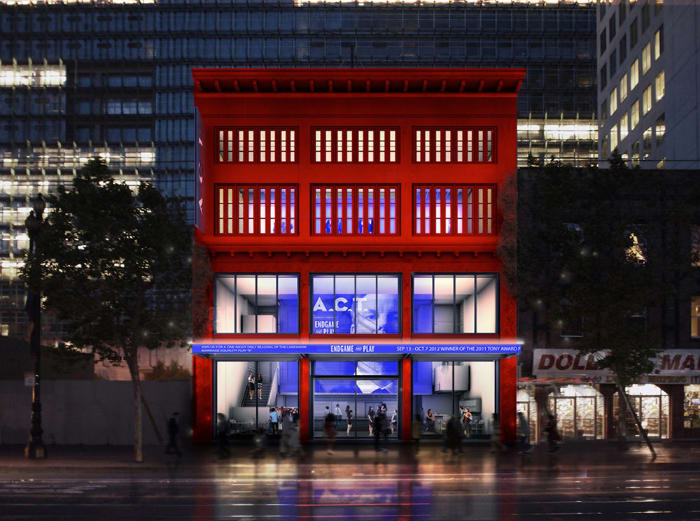 Skidmore, Owings & Merrill is Renovating The Strand on Market Street

San Francisco's traditional neighborhoods such as Hayes Valley and Upper Market are seeing dramatic new developments, adding an increasing diversity of architecture, as well as the new Pacific Heights development that could shatter price records. Skidmore, Owings & Merrill's major renovation of The Strand on Market Street is one the most important developments in the Mid-Market area.


Change is also coming to stately Nob Hill, with the recent renovation of the venerable Huntington Hotel, and the upcoming renovation of the iconic Mark Hopkins Hotel.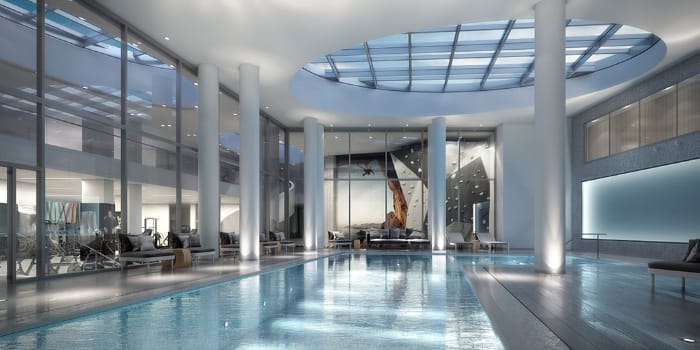 Swimming Pool at the Upcoming Lumina Development
The "5M" project around the Chronicle building also continues to take shape and will be a beautiful new addition to the City, and units at Lumina, San Francisco's largest condominium project ever, continue to sell briskly. Meanwhile, the pace of appreciation is slowing gradually to more sustainable levels, leading to a more balanced market.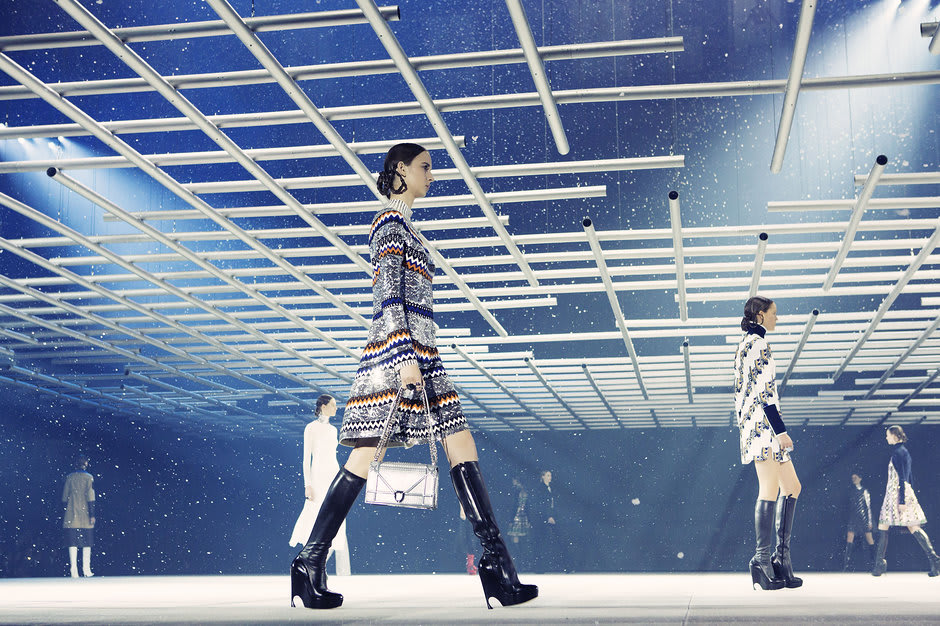 Christian Dior to Open a New Union Square Boutique in 2015


In commercial real estate, San Francisco is named number one in a list of the top 10 commercial markets in the US! Union Square retail rents rank as having the highest growth rate in the world, though at $650 per square foot the prices are a bargain compared to New York's Upper 5th Avenue at $3,500 per square foot!


And in case you missed it last month, here is my more detailed report on "The 8 Megratrends Shaping the Future of San Francisco."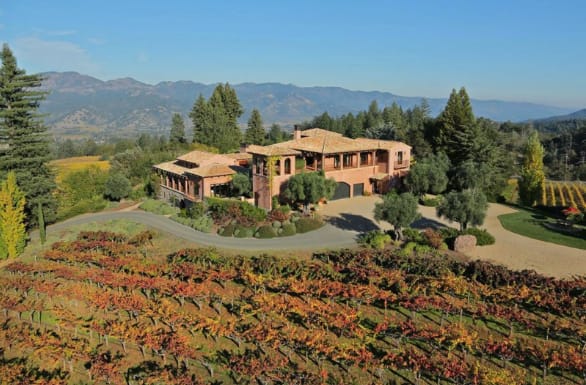 This Stunning Wine Country Estate is $12 Million

Sonoma Chic

For those who primarily do business in Silicon Valley, the Sonoma-Napa wine region is increasingly seen as a great choice for a third residence (with a main home on the Peninsula and a pied-a-terre in San Francisco... or a pied-a-tear-down in the case of Mark Zuckerberg's home renovation in the City.)


My colleague Cyd Greer recently listed the quintessential Wine Country estate. Sitting on a secluded hilltop, with views of Mt. Saint Helena, and all across the valley, the 11.6 acre property has its own vineyards. The home itself has 10,500 square feet of living space, and is absolutely beautiful!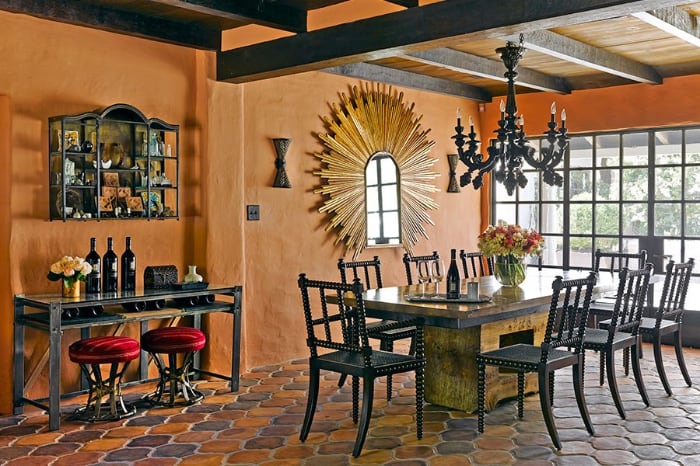 Three Sticks Winery, Designed by Ken Fulk
(photo: Douglas Friedman/Architectural Digest)
Of course, the chicest new thing in Sonoma right now is 170 years old! Designer Ken Fulk recently transformed the historic Vallejo-Casteñada Adobe located just off Sonoma's town square into a beautiful office, storehouse, and tasting room for Three Sticks Wines. I recommend a visit the next time you're in town.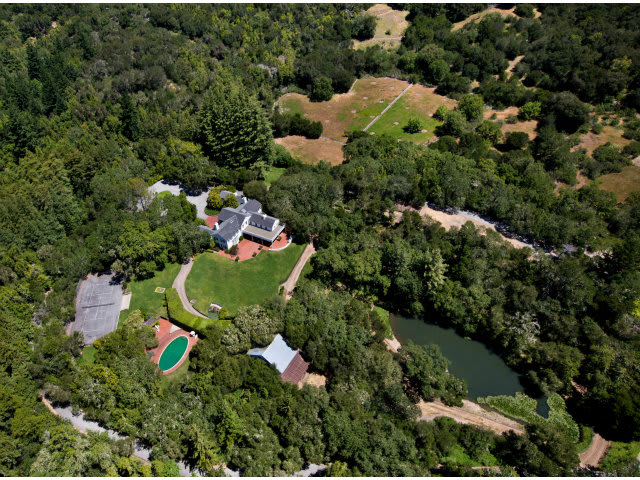 Highest Asking Price in the Bay Area is the Flood Estate for $69.8 Million


Luxury Market Goes Ultra Luxe!

Nationally and internationally, the luxury market continues to rise with listing prices over $100,0000,000 now not as rare as it was even a few years ago, and a Park Avenue penthouse setting yet another price record.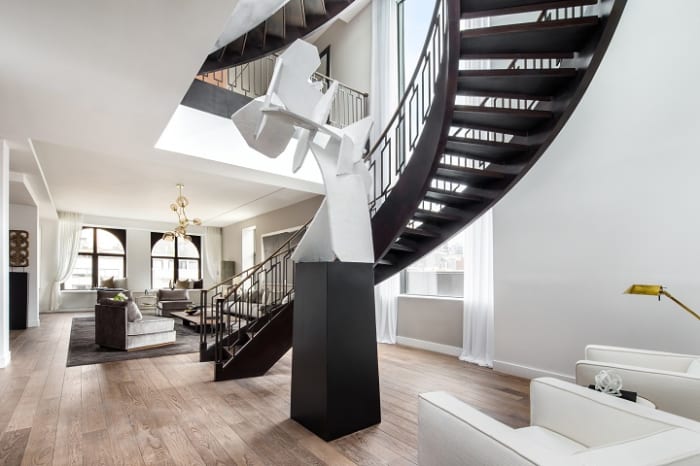 A Striking Duplex Penthouse for $39.8 Million in New York
(Listed by Dolly Lenz and Steven Gold)
We will also be seeing the increasing influence of international buyers' cultures and traditions on real estate in the US. With 63 percent of all spending in Beverly Hills now coming from international travelers, super-rich Saudis and Chinese are changing the culture and consumer habits of the area, according to the Hollywood Reporter.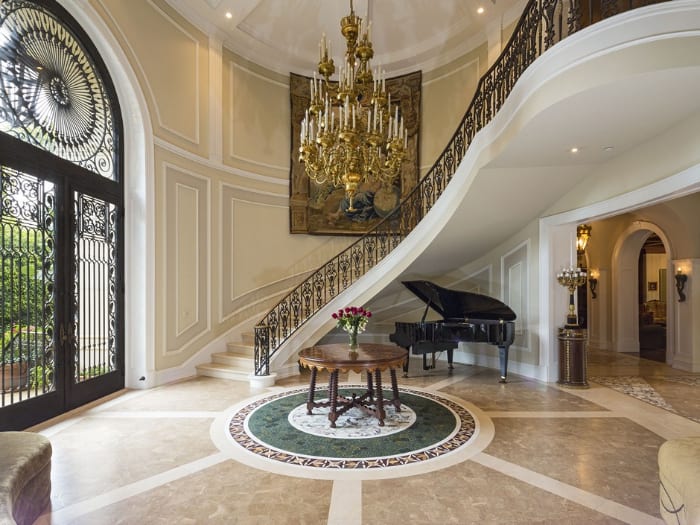 A Magnificent Beverly Hills Estate for $55 Million
(Listed by The Agency)
Around the world, some historic properties are coming on the market, from William Randolph Hearst's Central Park West apartment to San Francisco Gold Coast Mansions (there are some amazing off-market options now that you won't find on the MLS!), as well as Belvedere's historic Locksley Hall with its panoramic views and $35 million in renovations.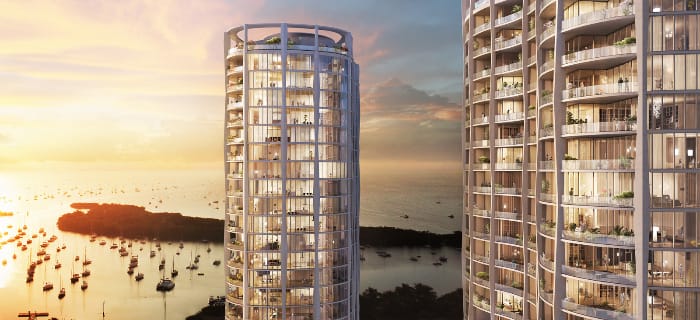 The Park Grove in Miami


Adding More Style to "Lifestyle"

The developers of the Park Grove Residences in Miami, designed by Rem Koolhaas, have surely sparked a new trend by hiring famed event planner and TV personality Colin Cowie as its new "Lifestyle Curator". Any new luxury development will want to do the same!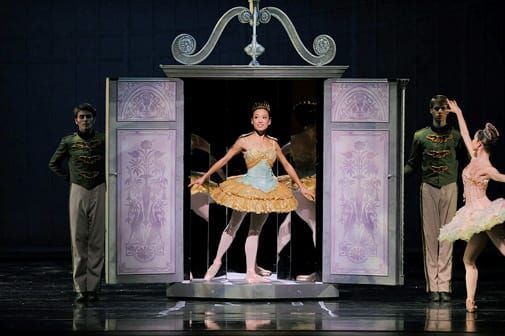 The Nutcracker at SF Ballet Through December 29