As 2015 unfolds at lightning speed, we're seeing several trends emerging that I touched on in my "crystal ball" article of last year "Eight Megatrends: The Future of San Francisco" -- and one of these trends in particular is continuing strong: the national and international media fascination with San Francisco and its real estate.


Last week's announcement by BRAVO TV of it's upcoming new series Million Dollar Listing San Francisco was a dramatic example of that and will shine an even stronger spotlight on the City, creating yet more nationwide and international attention and demand.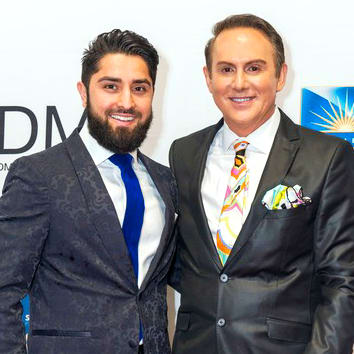 Roh and I at the Launch of the 8 Octavia Penthouse in San Francisco
I'm delighted to be partnering with Roh Habibi of The Habibi Group, one of the three young agents starring on the show. This will provide the opportunity for one-of-a-kind national and world-wide exposure for our fabulous listings and even-more-fabulous clients, even while we continue to do quiet listings and private off-market sales. This will truly be a wonderful showcase for the San Francisco Bay Area's amazing real estate. Be sure to tune in for the season premiere on July 8th at 10:00 PM!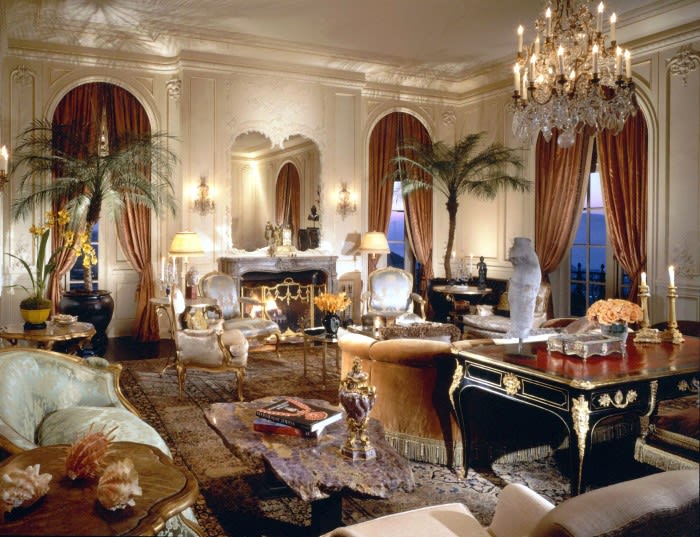 The Penthouse at 2006 Washington, Designed by David Kensington

Meanwhile, in San Francisco the luxury market continues to reach new highs, with the record-shattering sale of approximately $30 million (~$5,555 per square foot) of a magnificent full floor penthouse in one of the City's most historic buildings, 2006 Washington. far above the previous record of $4,000 per square foot.

Designed in 1924 by renowned architect Conrad Muessdorffer, this grand Pacific Heights cooperative is one of the City's A+ buildings and has been called by some the best building North of Market. Here is a peak into one of the several apartments in the building that have appeared in Architectural Digest.


It will be interesting to see how long this record will last as San Francisco real estate prices head toward those of other major international cities. At this point it's not even in the top 10 according to most major studies, and New York is only 6th on the list. Another fascinating aspect of this sale is that it occurred in a classic 1920's building in a historic neighborhood, as opposed to one of the newer high rises in South of Market -- so stay tuned for the next record-breaker!

A more traditional approach to design can be seen in a beautiful Nob Hill Beax Arts-style residence I'm officially putting on the market this month. Featured in Architectural Digest, and located in one of Nob Hill's most desirable tree-lined blocks, across from historic Grace Cathedral, this is a great option for refined city living.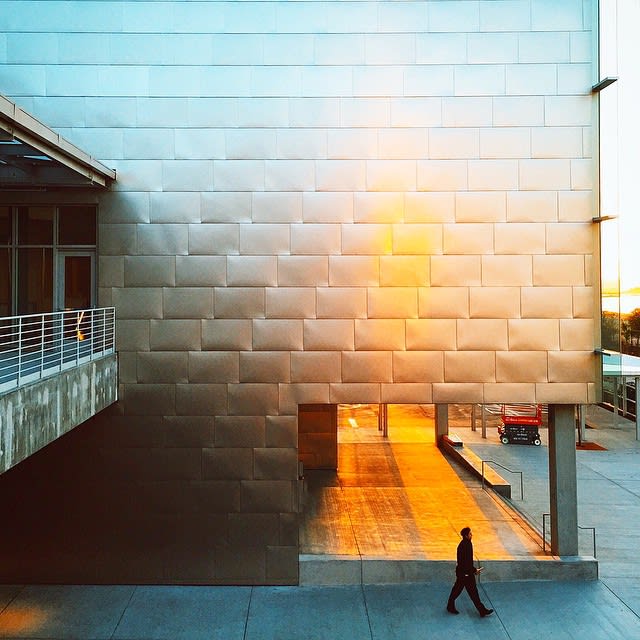 The New Facebook Headquarters by Frank Gehry (photo: Instagram)
As a follow up to last month's report about the future of Silicon Valley, we just saw the unveiling of the Frank Gehry-designed Facebook building featuring one of the largest single-room offices in the world.
The New Facebook Headquarters by Frank Gehry (photo: Instagram)




The New Facebook Headquarters by Frank Gehry (photo: Instagram)
Speaking of Facebook, its Oculus Rift is being used for a virtual reality tour of one of the upcoming TransBay towers. By creating such an incredibly immersive experience to view property, we may be seeing a lot more deals coming up with buyers not visiting the property as they can experience it virtually. Is real estate marketing merging with entertainment? A "lifestyle" video promoting one of the new high-rises along the Van Ness corridor is filmed in a catchy, very Sex in the City-like style.
Stunning Home by Mohamed Hadid Will Sell Near $200M When Complete

In the ultra-luxury market, there is also an increasing trend toward ever-larger spec homes, especially in LA, such as the the six 40,000 square foot $100,0000,000 homes currently being built in Beverly Hills, a home being built by the great luxury developer Mohamed Hadid that should sell close to $200,000,000, and a Bel Air mansion featuring the largest private IMAX movie theater in the world (think of all the money you would save on theater tickets!)
Will this trend make its way toward northern California?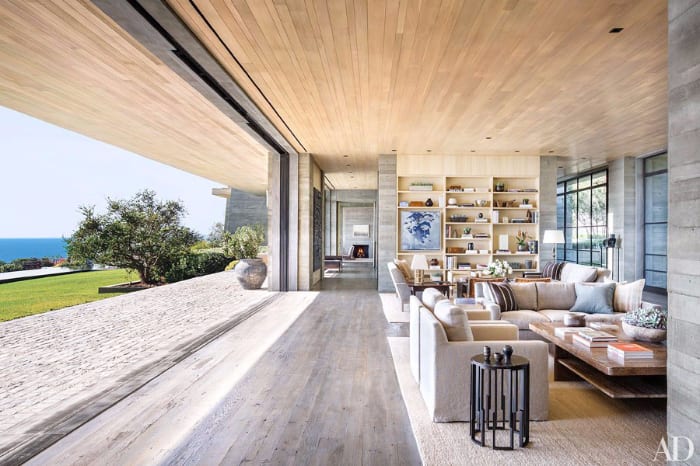 A Beautiful Malibu Rental (listing by Kurt Rappaport)
Even rental properties are getting extravagant in the global economic boom. While $750,000 would buy you a perfectly lovely mansion in many parts of the United States, that's simply one month's rent for this oceanfront Malibu estate (and apparently the $500,000 per month rental at The Pierre in New York that we featured in a previous report has been taken!)
Armani Residences Miami

Would you like to live in a Porsche-designed tower? The trend toward luxury-branded homes and condominium towers accelerates with Armani, Fendi, Porsche, and a slew of the world's mot iconic brands putting their names on the newest skyscrapers. Personally, I'm waiting for the Versace Tower, LOL!


Amidst all the positive news about the luxury real estate market, there has been a growing concern about the lack of affordable housing for the middle class in San Francisco. I'm very excited to see the growth of a new group advocating for this, the San Francisco Bay Area Renters Federation.


Led by its dynamic young spokeswoman Sonja Truss, and backed by community and tech leaders such as Jeremy Stopelman, Co-Founder and CEO of Yelp, it is this kind of organization that will be vital to retain a strong middle class in the City, which is so important for keeping San Francisco the incredibly diverse and fabulously vibrant City it has always been. I'll keep you closely posted on new developments regarding this important issue.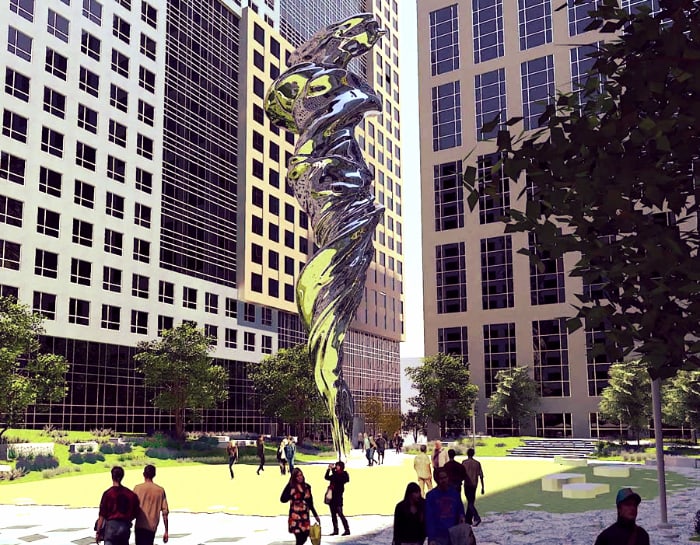 Rendering of the Art Plaza at Trinity Place on Market Street
One recent major development project for mid-range housing is Trinity Place, which is still under construction. A glimpse of the future of the rapidly transforming Mid-Market area was seen with the unveiling of the public Art Plaza at the 8th and Market site.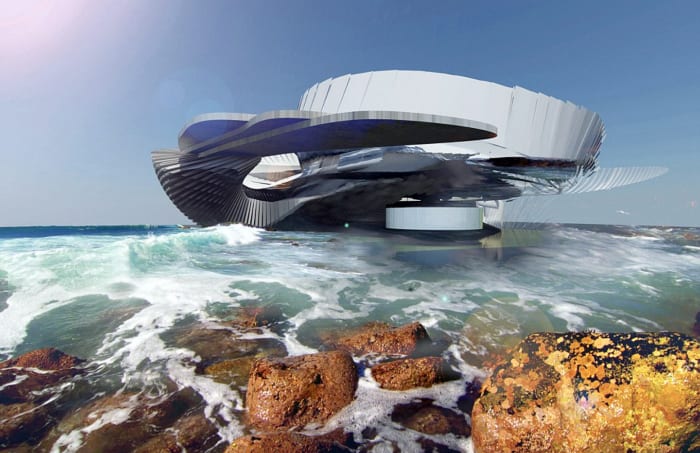 Architect Margot Krasojevic's Tidal House
Internationally, the merging of green living with great architecture continues to advance to the next level with this planned ultra-futuristic seashell-shaped hydroelectric house, which harnesses the power of the tides to create a neutral carbon footprint. The abstractly-shaped Waldspirale building in Germany, with trees growing out of every window and it's undulating rooftop forest is another dramatic example of this.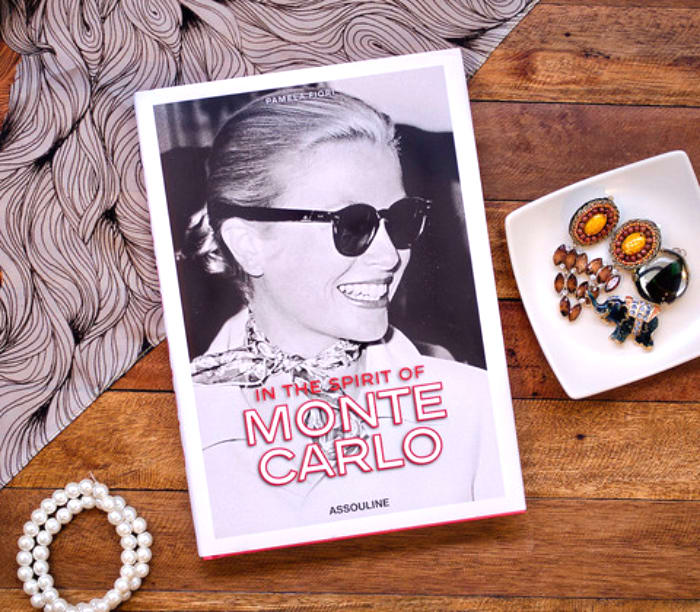 In The Spirit Of Monte Carlo, by Pamela Fiori
And finally, on a personal humorous note, you may be wondering about the above photo of me hanging out with the iconic Princess Grace Kelly and classic movie star Cary Grant on the French Riviera circa 1953 (you've got to admit I haven't changed much!). Ah, the miracles of Photoshop. The photo was taken at the reception for former "Town & Country" editor Pamela Fiori's fabulous new book, "In the Spirit of Monte Carlo," hosted by the distinguished Ambassador of Monaco, Maguy Maccario Doyle. It was another fascinating evening in our wonderful San Francisco!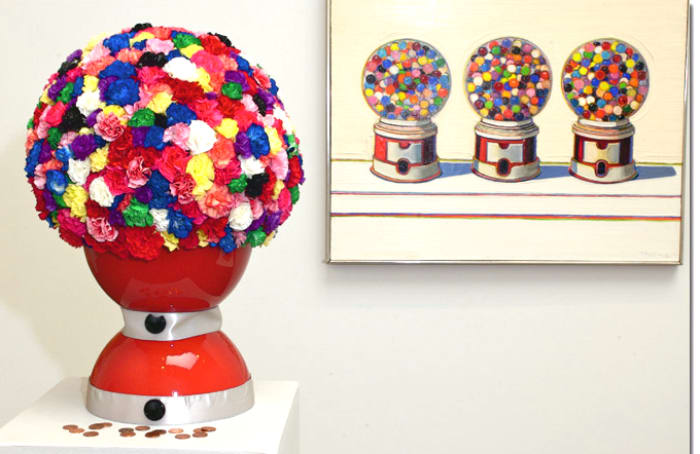 Bouquets To Art at de Young Museum, Opens April 13